Perth: Sts Constantine and Helene Sunday School Blessing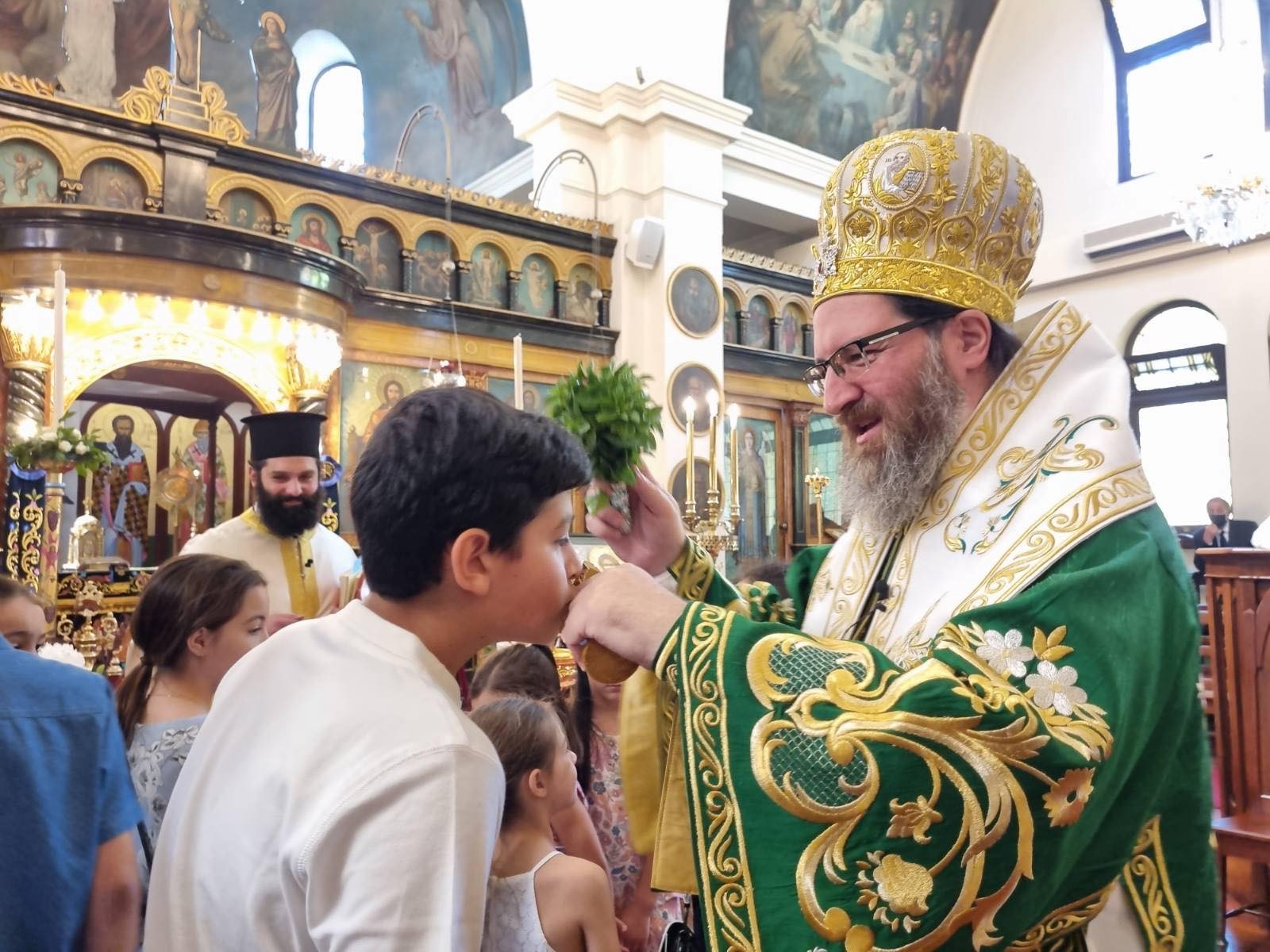 On Sunday the 13th of February 2022, His Grace Bishop Elpidios of Kyanea marked the beginning of the Triodion period, the Sunday of the Publican and the Pharisee, officiating the Matins and Hierarchical Divine Liturgy at the Church of Sts Constantine and Helene in Perth WA. At the conclusion of the Divine Liturgy, His Grace conducted the blessing for the beginning of the new year for Sunday School lessons at the Parish.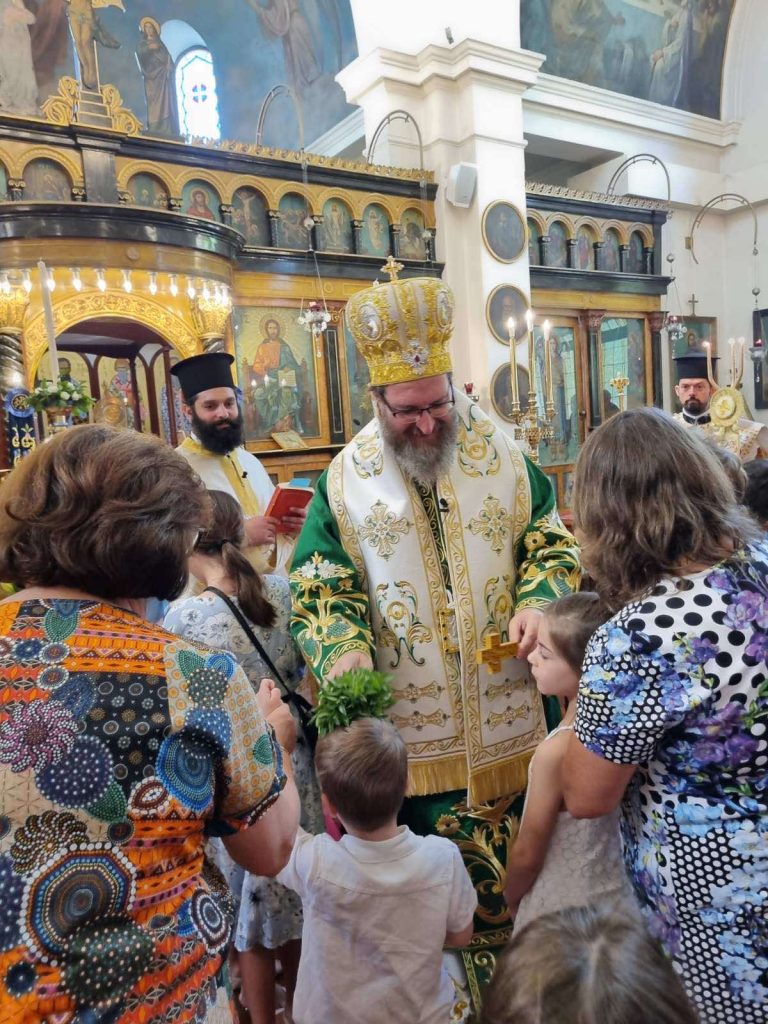 During the Divine Liturgy, in his sermon, His Grace reflected on the pride of the Pharisee, who as a religious man, should have known better than to boast about his goodness before God. The Tax Collector, on the other-hand, who many would have viewed as a sinful man, exhibited exemplary humility before God. It is, therefore, the humility of the tax-collector that we must imitate as we begin the Tridion on the journey towards Pascha.
Following the Divine Liturgy, during the blessing service, His Grace addressed all the children and teachers of the Sunday School, conveying to them all the blessings of His Eminence Archbishop Makarios. His Grace asked the children various questions on the basics of Orthodox theology and was very impressed by the answers offered by the students. His Grace congratulated the Sunday Teachers on the excellent Orthodox lessons provided to the children.
Parish Priest, Fr Terry Gerovasilis, thanked His Grace for blessing the children and expressed the deep appreciation and love of the Parish towards His Eminence Archbishop Makarios as they eagerly look forward to his next visit to the Parish.
More Photos: