Perth: Holy Wednesday Evening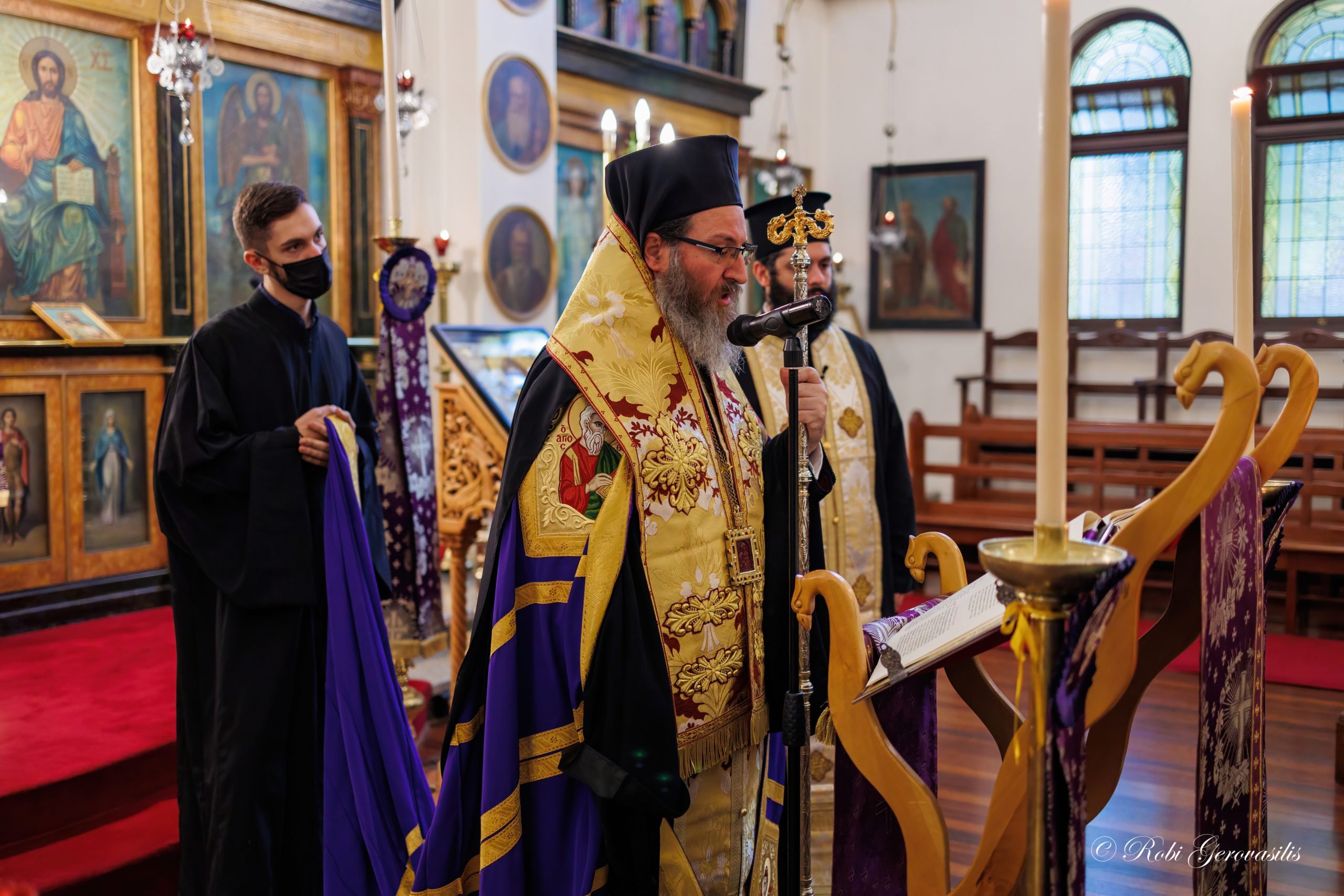 On Holy Wednesday evening, His Grace Bishop Elpidios of Kyanea precided at the Holy Unction service followed by the Matins  of Great and Holy Thursday at the Church of Saints Constantine and Helene. 
This gave the opportunity for the faithful to be anointed with the Sanctified Oil as a preparation for our Lord's Crucifixion, Death, Burial and Resurrection.
The Sacrament of Holy Unction can be conducted anytime throughout the year, however, officially it is conducted once a year in the Church being that of Great and Holy Wednesday. The faithful approach the Sacrament of Holy Unction for the healing of both soul and body. For as Saint James says in the Scriptures, "Is anyone among you sick? Let him call for the elders of the church, and let them pray over him, anointing him with oil in the name of the Lord" (James 5:14).
Finally, His Grace made a special mention to the altar boys and thanked them for serving the Church not only during Holy Week but throughout the whole year.
More Photos: