Perth: End of Year Performance by the Children of the Greek Language and Culture Institute of Evangelismos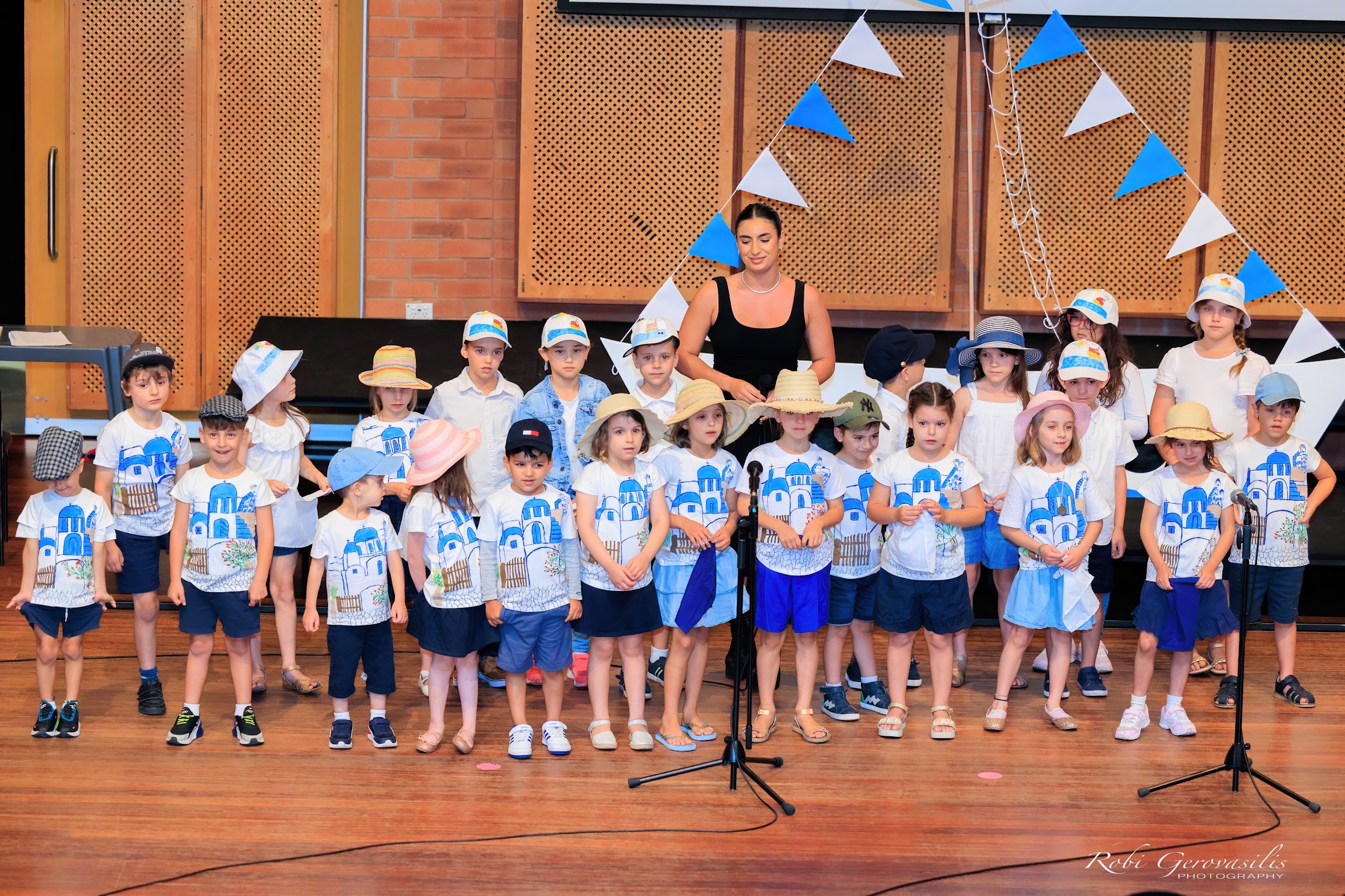 On Saturday evening the 10th of December, the end of year performance for the children of the Greek Language and Culture Institute of Evangelismos was held in in the Paul Latham Music Auditorium at Churchlands Senior High School in Perth WA. The event was held in the presence of His Grace Bishop Elpidios of Kyanea.
Also present for the momentous occasion, which marked the end of a very successful first year for the newly formed Greek Language and Culture Institute, was the Consul for Greece in Perth, Mrs Georgia Karasiotou, Mr Simon Millman MLA the WA State Member for Mount Lawley, clergy of the Archdiocesan District of Perth, the President of the Greek Orthodox Community of WA Mr John Karakatsanakis as well as parents, family members and supporters of the Greek School.
His Grace Bishop Elpidios blessed the opening of the performance and conveyed the paternal blessings of His Eminence Archbishop Makarios of Australia.
The event began with a Byzantine chanting performance by chanters from across the various parishes in Perth.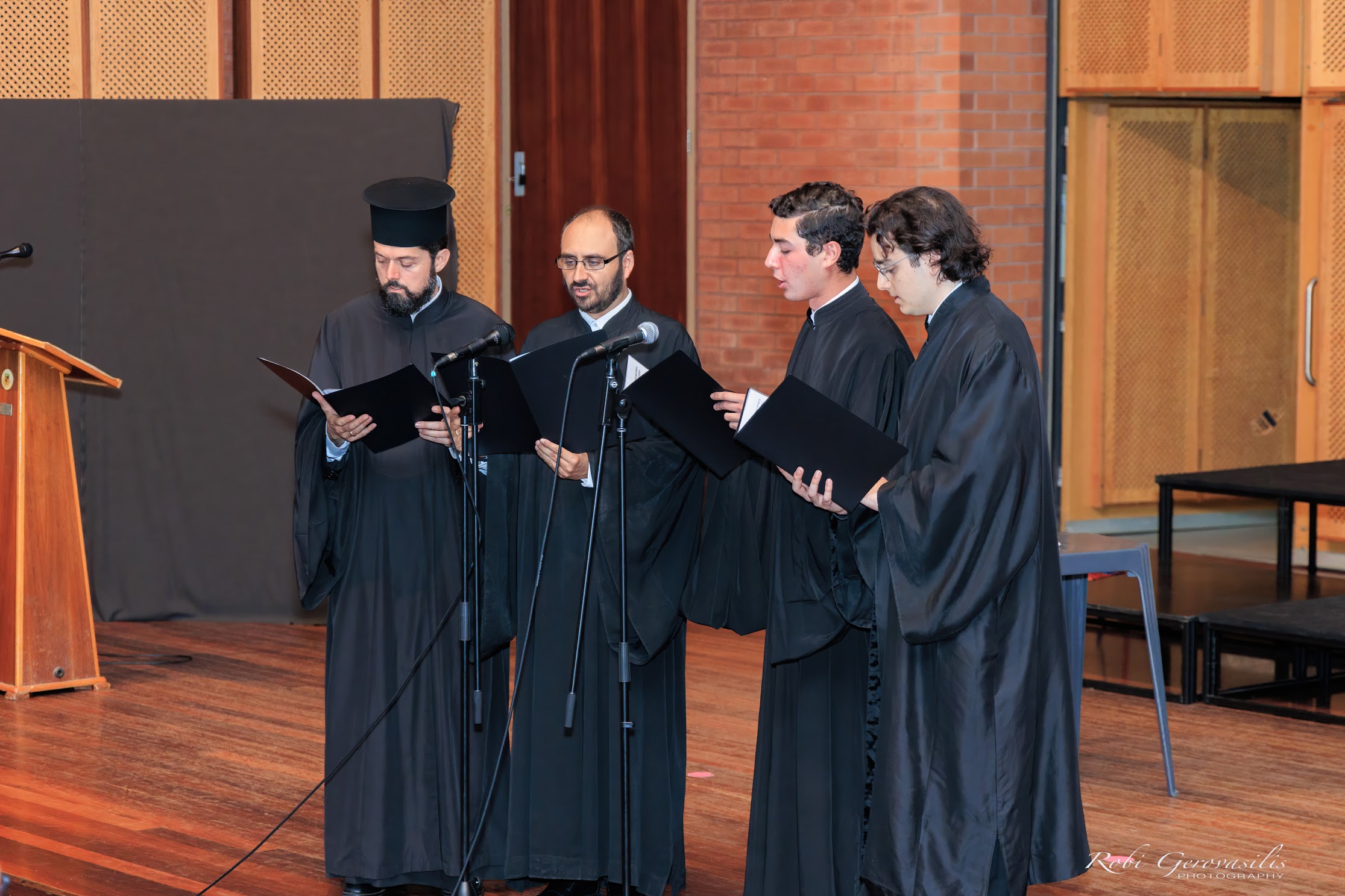 The children, across a range of ages from primary school to high school, gave wonderful performances, demonstrating their strong proficiency in the Greek language. They sang songs, performed plays and recited monologues and poems. Furthermore, various students also played instruments including the piano and bouzouki. In total, there are about 60 children enrolled in the school and who took part in the event.
After the performances, Dr Angela Evangelinou-Yiannakis, an Education and Leadership Consultant at the school, presented various students with certificates recognising their achievements in the Centre for the Greek Language (CGL) examinations. The successful students received a Certificate of Attainment in Greek from Greece's Ministry of Education and Religious Affairs, and the Centre for the Greek Language: Division for the Support and Promotion of the Greek Language (Thessaloniki, Greece). This is a level of achievement in the Greek language which is formally recognised by the Greek government and opens up the opportunity for the students to study in Greece.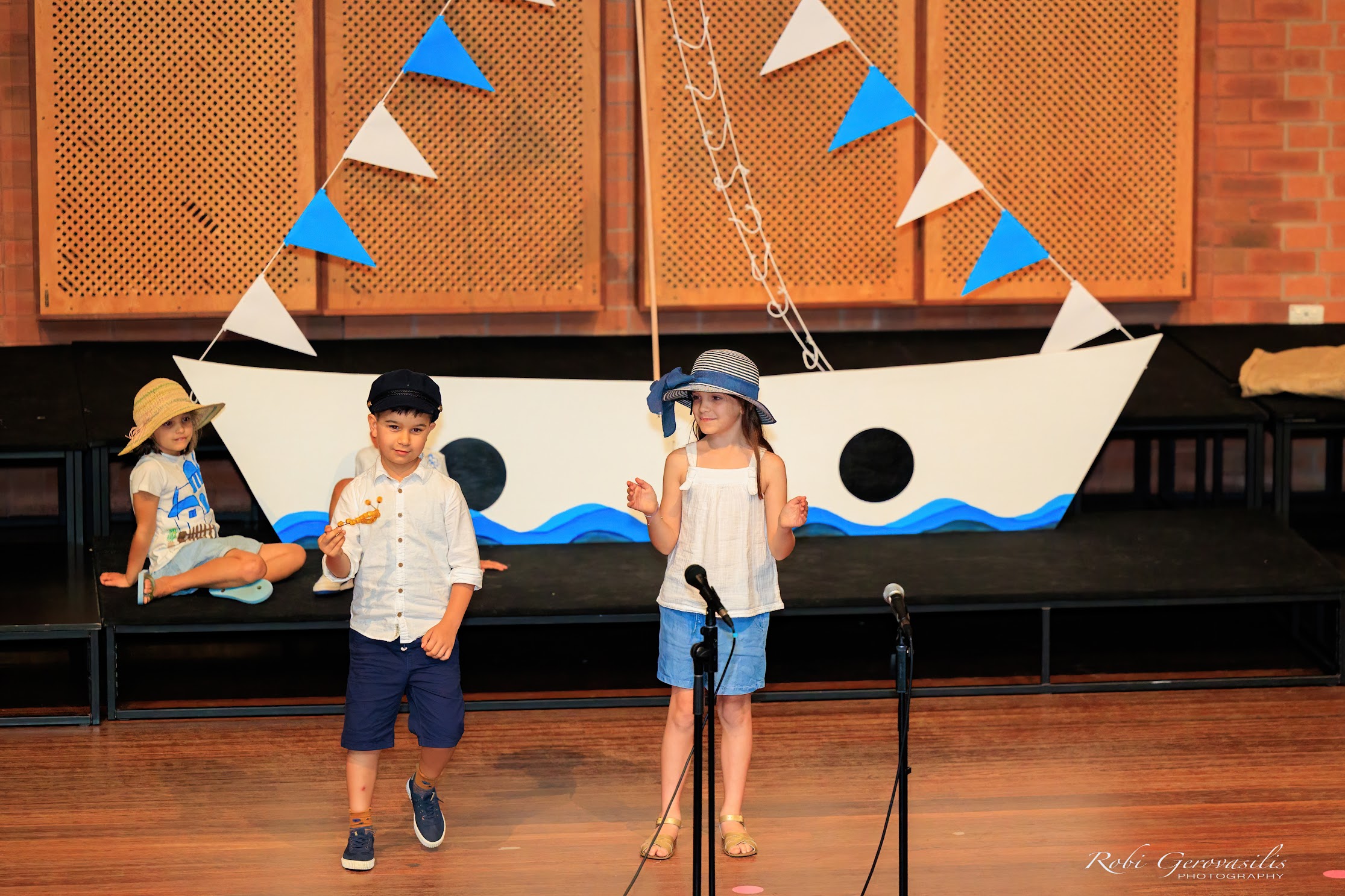 At the conclusion of the event, Principal of the school, Mr Polychronis Koutsakis, and School Board Chair, Mr Georges Tsitiridis, thanked the students for their wonderful performances and outstanding commitment throughout the year and especially thanked the parents for their support. They both thanked His Grace Bishop Elpidios of Kyanea for his support of the school and his guidance with the organisation of the event.
Finally, all the children in attendance received a Christmas gift and light refreshments were provided by the volunteers of the school.
More photos: