Patriarch of Antioch visited the Monastery of St. Anthony the Great in Arizona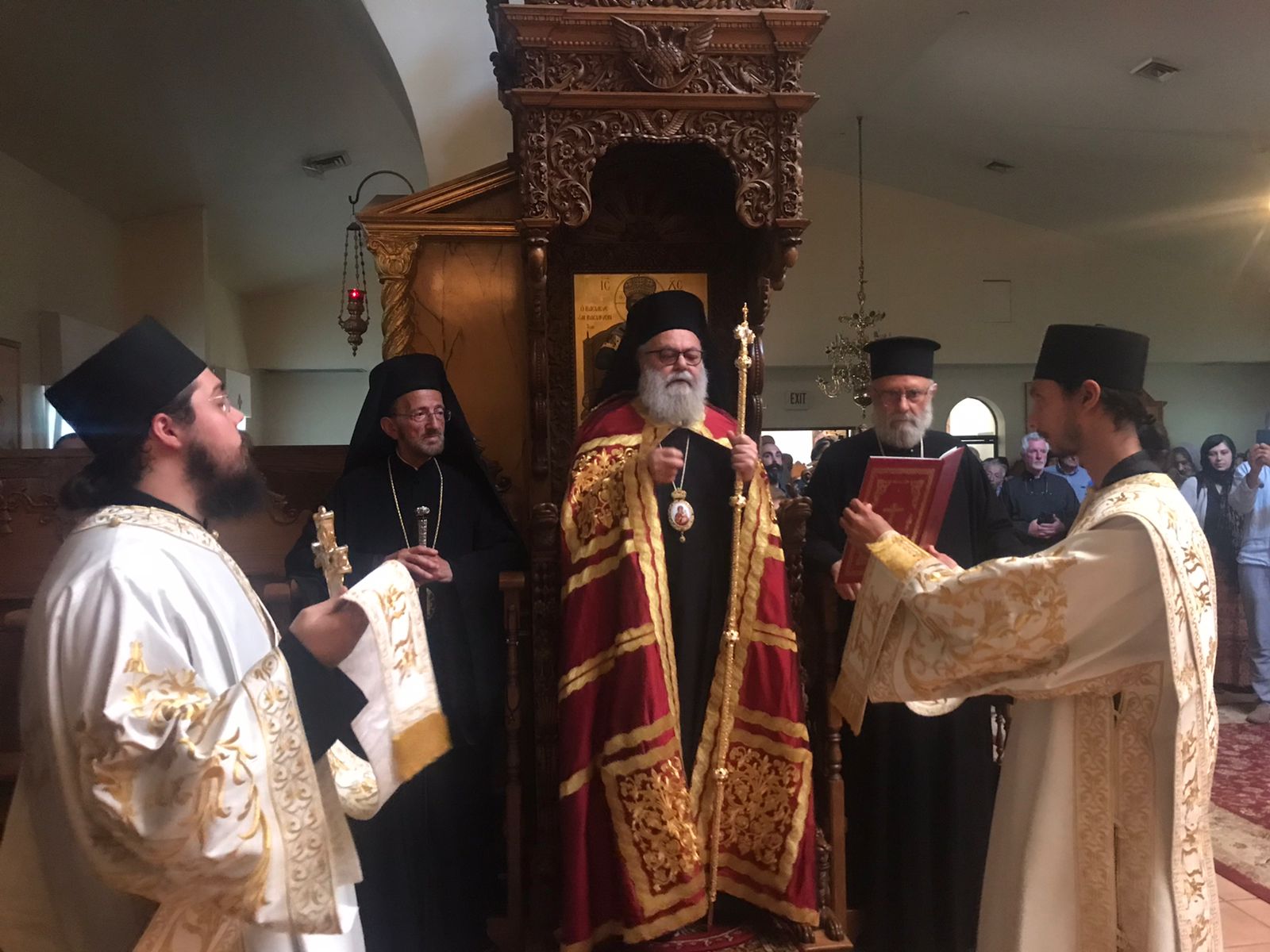 His Beatitude Patriarch John X of Antioch and All East and the accompanying delegation visited the Monastery of St. Antonios the Great in Arizona.
The Patriarch was accompanied by Metropolitan Saba Esber and Bishops Thomas Joseph, John Abdullah and Anthony Michael. Upon his arrival at the monastery, His Eminence Metropolitan Gerasimos of San Francisco (Ecumenical Patriarchate), Father Paisios, the abbot of the monastery, and the monks held a reception in his honour.
During the Thanksgiving prayer, Metropolitan Gerasimos welcomed Patriarch John. He conveyed the love and supplications of His All-Holiness Ecumenical Patriarch Bartholomew and the Archbishop Elpidophoros of America at the Ecumenical Patriarchate. In turn, the Patriarch of Antioch expressed happiness visiting the monastery, stressing the importance of monastic life as a witness for Christ. His Beatitude also stressed the strong relationship between the Patriarchate of Antioch and the Ecumenical Patriarchate.
After the thanksgiving prayer, the Patriarch paid honour at the tomb of Father Ephrem, the founder of the monastery by conducting a trisagion service.
Source: Patriarchate of Antioch
More photos: