Patriarch of Alexandria visits his birthplace in Crete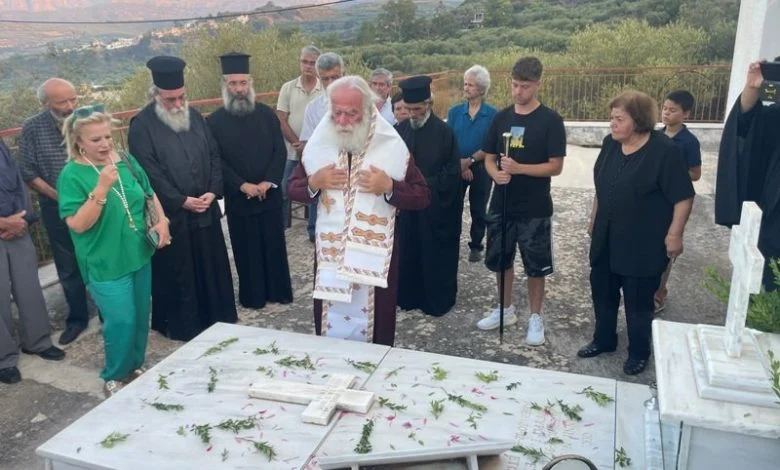 "As a humble pilgrim", as mentioned by His Beatitude Pope and Patriarch Theodoros II of Alexandria and all Africa at the ancestral home, the birthplace of his blessed father, Michael, in the village of Choreftiana, Kissamos. His Beatitude venerated at the Church of Saint George, offered prayers and conducted a Trisagion memorial service at the grave of his late father, Michael, whilst also praying for the repose of the souls and other family members who rest in the same cemetery.
His Beatitude mentioned, with great emotion, in his childhood, the experiences from his place of origin, the village of Choreftiana, Kissamos, recalling, with much gratitude, a multitude of persons that he recalled to his memory. He then visited the neighbourhood of "Choreftiana", his paternal home; recently renovated, which he blessed, he met with a number of relatives, who offered him a warm welcome and rich hospitality in the courtyards of his paternal home, full of memories and emotions.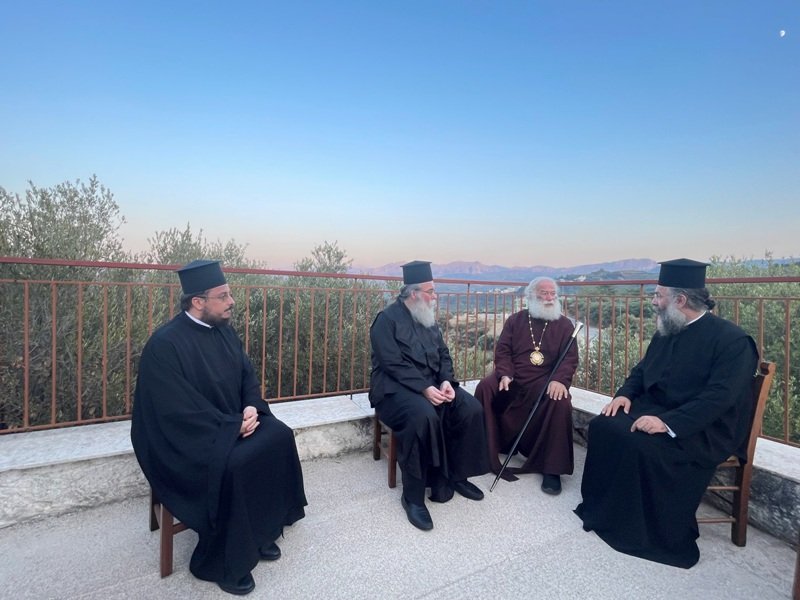 His Beatitude Pope and Patriarch Theodore II of Alexandria, who was hosted by his relatives, was accompanied by His Eminence Metropolitan Prodromos of Rethymno and Avlopotamos and His Eminence Metropolitan Amfilochios of Kissamos and Selinos, and shared in the love and respect which was generously and open-heartedly offered to all by the relatives of the Patriarch, which they did so in order to honour their beloved relative.
More photos: