Organisation of a scientific educational conference at the Theological School of Halki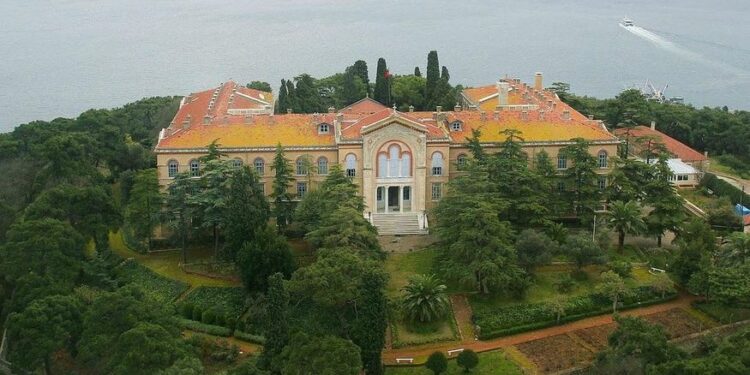 An International and Inter-Orthodox Scientific Conference will be held at the Holy Theological School of Halki on Tuesday, June 13, 2023, with the blessings of His All-Holiness Ecumenical Patriarch Bartholomew, who will declare the opening of the work of this conference.
The conference, which takes place on the occasion of the 100th anniversary of the Pan-Orthodox Conference of 1923 in Constantinople and is dedicated to the contribution of the School in the field of Inter-Orthodox Relations, will be attended by Hierarchs of the Ecumenical Patriarchate, University Professors of Greece and Europe, graduates of the School and other personalities of international prestige, while representatives of the Local Orthodox Autocephalous Churches have been invited as speakers.
The aim of the Conference is to highlight the contribution of the School of Halki to the promotion of relations between the Orthodox Churches and Pan-Orthodox Unity, through its Professors, but also its graduates, genuine bearers of the "spirit of Halki", a spirit of unity, peace, dialogue, and reconciliation.
The Organising Committee consists of Metropolitan Myron Dr. Chrysostomos Kalaitzis, Meletios Stefanatos, Irini Vantaraki-AVADAR Transatlantic, Theodoros Tzanatos, Dimitrios Agoris.
Contact: [email protected], Ruhban Okulu, Ümit Tepesi No 5, Heybeliada 34973, Istanbul, Turkey.
Find below the program: