Olympic Gold winner given hero's welcome in native Ioannina, Greece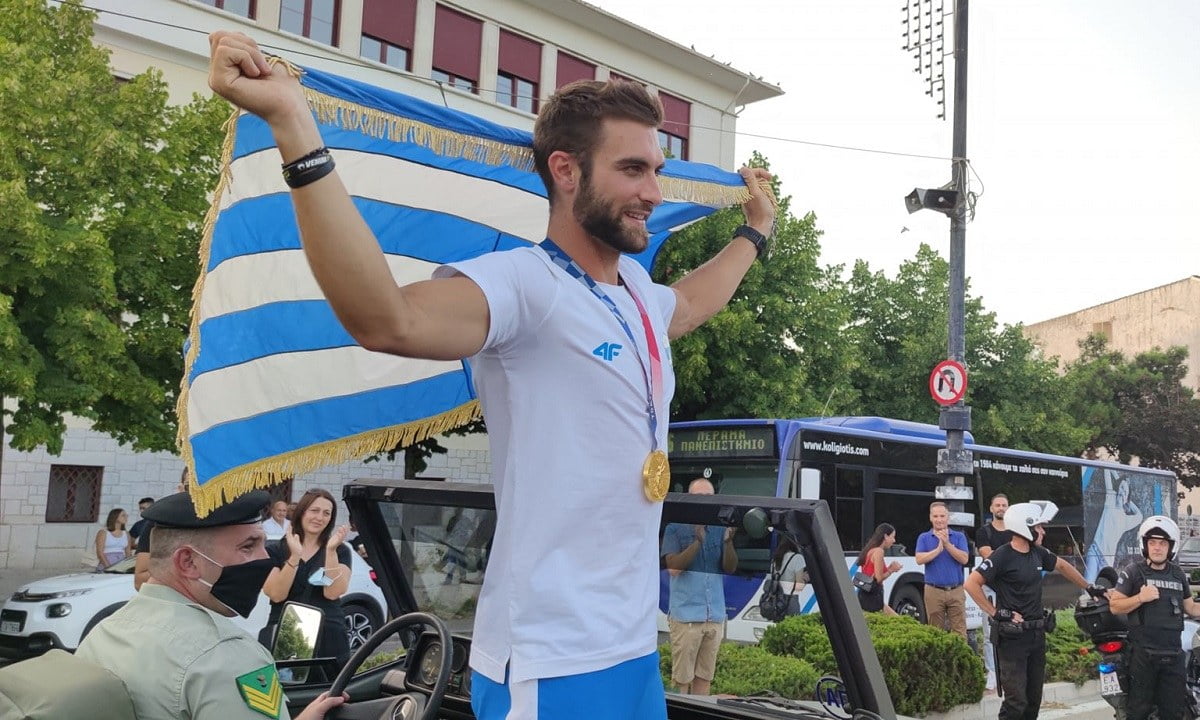 Olympic rowing champion Stefanos Ntouskos was given a hero's welcome in his native Ioannina in northwestern Greece on Monday, after flying back home from the Tokyo, where he picked up a gold medal in the Men's Single Skulls on Friday.
"Long live Ioannina, long live Greece," the 24-year-old athlete said, waving to residents and officials who turned out to welcome him to the Pan-Epirote stadium shortly after he did a victory lap around the city's main square aboard an army Jeep, with a police motorcyle escort.
Ntouskos was crowned with an olive wreath by Epirus Regional Governor Alexandros Kachrimanis and congratulated for this performance in the Tokyo Games by Ioannina Mayor Moisis Elisaf.
Source: ekathimerini.com