Oakleigh Grammar School honours Remembrance Day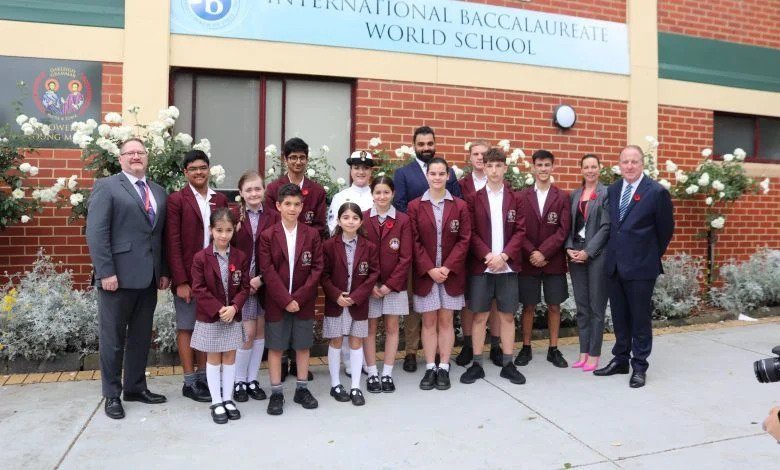 This year marked 104 years since the end of World War I fighting on the Western Front. Specifically at 11:00 am,  11 November, 1918, "at the eleventh hour, of the eleventh day, of the eleventh month", marked the start of the Allies' armistice treaty with Germany in Compiègne and the First World War officially ended.
On Friday, 11 November, Oakleigh Grammar School in Melbourne held its annual event to commemorate  the memory of the members of the armed forces, as well as those who lost their lives in wars, conflicts and peacekeeping operations.
Shortly after 10:30 A.M. the students, together with their teachers and all the school staff, went to the Holy Church of Saints Anargiri to pay tribute to those who fought heroically and lost their lives during the First World War, as well as in other wars .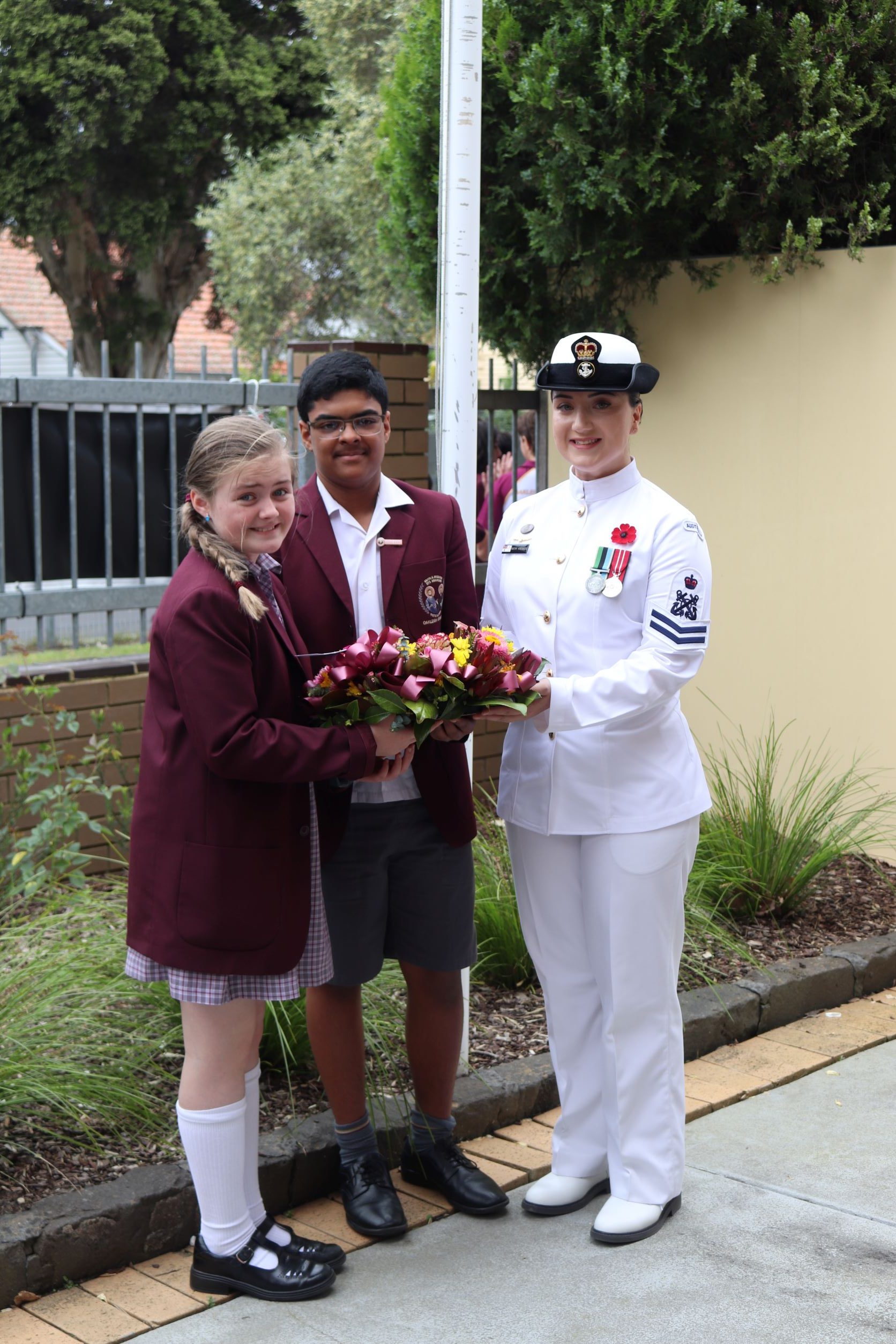 It should be noted that the church of Saints Anargiri is dedicated to the memory of all Australians and Greeks, who sacrificed their lives for freedom in various battlefields in Greece and especially Crete during World War II.
The event began with a Memorial Service, which was performed by Father Stavros Kakavas. This was followed by presentations and speeches by selected elementary, middle and high school students. The students explained why this particular day is so special and important to Australians. They also referred to the best-known symbol of the anniversary, the red poppy, which, as history relates, on the mud-soaked battlefields of northern France, the wild flower managed to flourish after the end of the First World War.
During the event, Year 4 students recited the poem entitled "In Flanders Fields", while a Year 3 student filled the audience with great emotion when she recited the Ode.
The event closed with the last post, which was performed by Miss Rachel Bean from the Navy Band and a minute's silence was observed, showing the respect due to the brave warriors of the First World War. Finally, the students proudly sang the Australian National Anthem.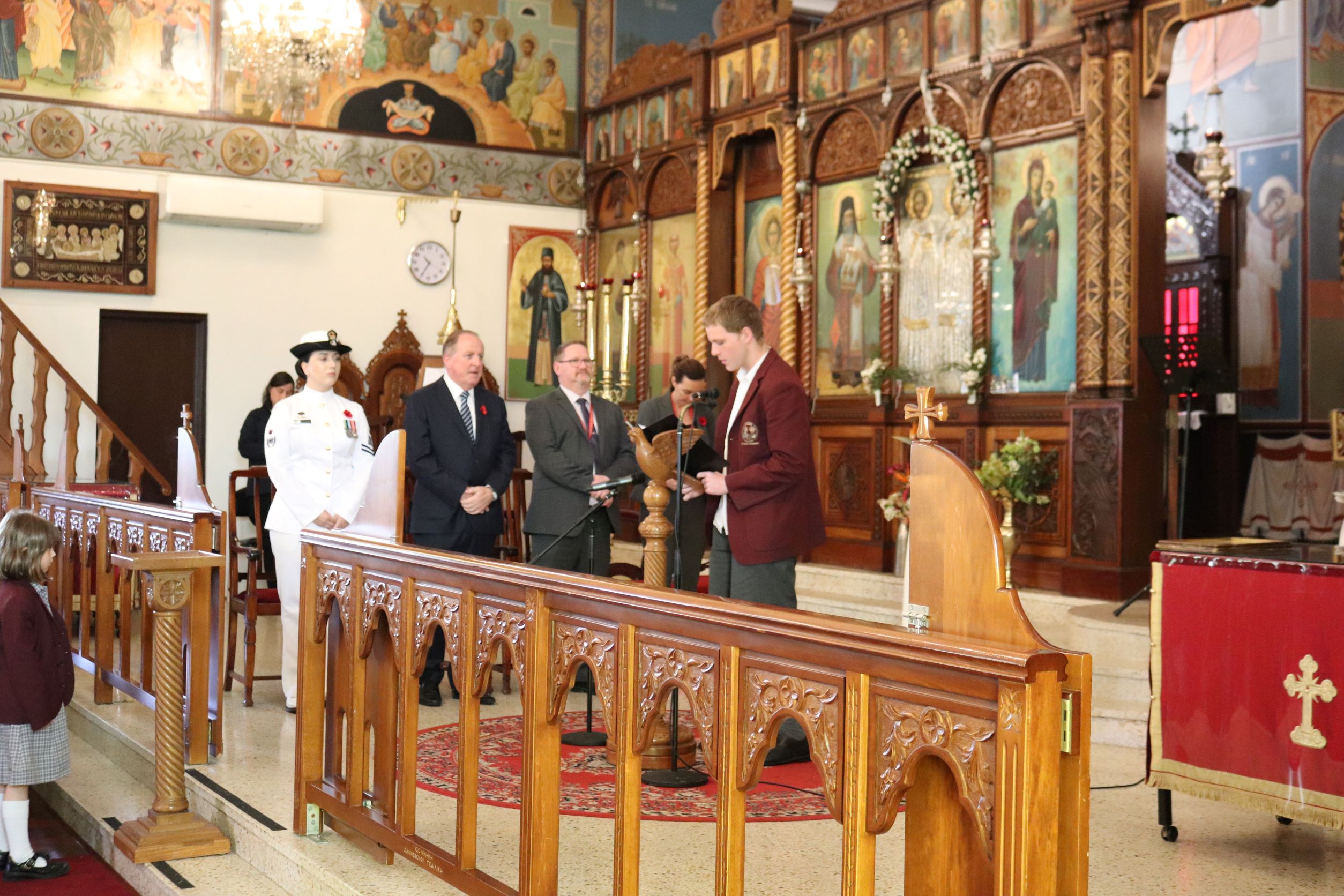 After the end of the event, a delegation of students laid a wreath at the Memorial located at the entrance of the school.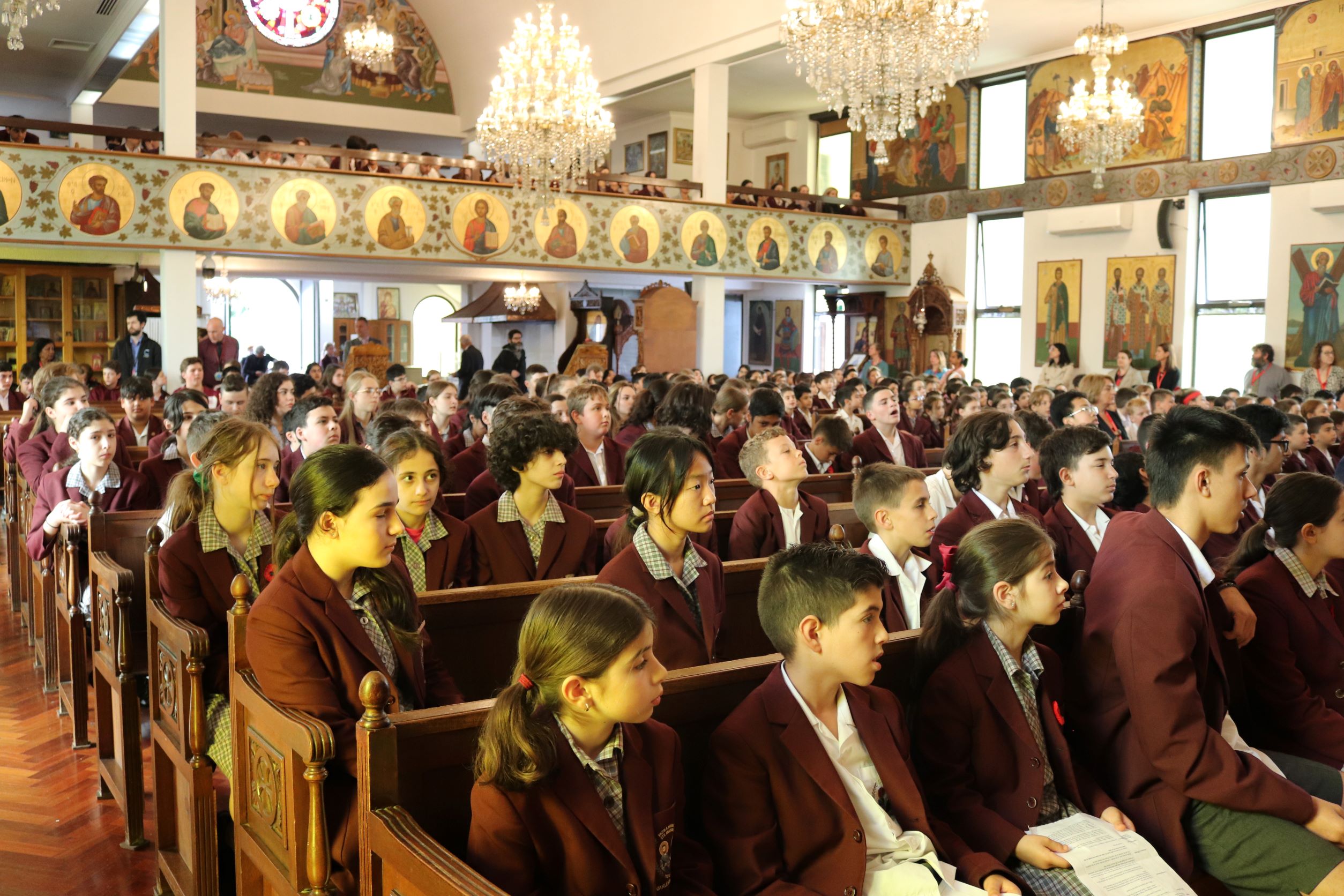 The event this year was graced with the presence of the Proistamenos of the Parish of Saints Anargiri, Father Stavros Kakavas, Naval Petty Officer Ms. Katerina Kyriakou, the Deputy Principals of the School Mr. Peter Dickinson and Mr. Lance Ryan and the Primary School Coordinator Ms. Shelley Parkes.
Natasha Spanos
Coordinator "Student Representative Council & Greek Culture"