NSW to make vaccinations mandatory for all health workers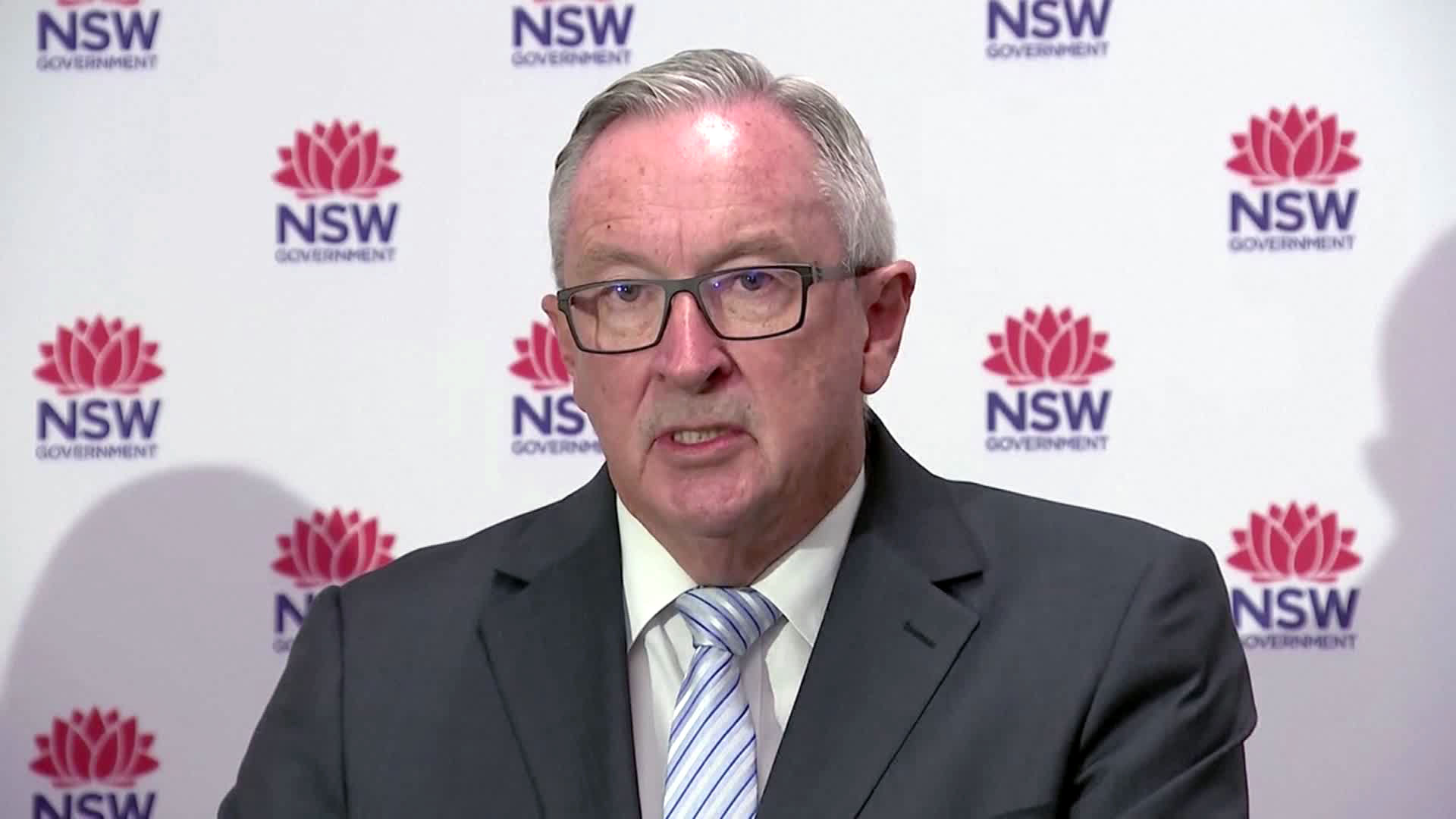 NSW will make coronavirus vaccinations mandatory for all health workers, with a proposal to require first doses by September 30.
Health Minister Brad Hazzard will sign a public health order in the coming days requiring compulsory vaccination after reaching an agreement with the state's peak medical groups representing hundreds of thousands of workers.
The decision to introduce the mandate comes after the state recorded a COVID-19 transmission event in a hospital every day for the past two weeks.
Under the order, health care workers will be required to receive their first dose of a vaccine by September 30 and their second dose by November 30.
All workers will be required to give evidence of their vaccination status to their employer. However, they will be able to seek an exemption if they lodge a certified medical reason by September 16.
The mandate will apply to doctors, nurses, and health staff as well as cleaners, administrative staff and all workers in front-facing roles.
Mr Hazzard told the Herald that health officials advised at the meeting that Melbourne's outbreak last year had 10,000 health frontline workers taken offline because they were close contacts.
"We have already lost a number of staff in NSW for the same reason at hospitals like St George, Liverpool and Nepean, and in my view, there is no time to waste," he said.
"The public and private health systems have an obligation to provide safe work environments for their staff and safe circumstances for their patients."
Mr Hazzard said in a one in 100-year pandemic there was no room for delay.
"I think it's imperative the entire health system is on the same journey and so the consultation with public and private hospital providers and the unions is critical," he said.
The meeting of peak bodies on Wednesday included the Australian Medical Association, NSW Nurses and Midwives Association, Royal Australian and New Zealand College of General Practitioners and private hospitals.
Healthcare providers will conduct education campaigns about the mandate before September 30.
Brett Holmes, general secretary of the union representing 73,000 nurses and midwives, said while the union "strongly supports vaccine of healthcare workers", caution should be taken before mandating because "supply and access are still major problems."
"We need to understand how many staff will be excluded from the workplace on a drop dead date only weeks away".
According to a survey by the union this week, 75 per cent of about 7000 nurses who responded are fully vaccinated and about 10 per cent of public sector nurses would consider leaving the workforce if vaccination was compulsory.
"There is still a concerning number of people – about 11 per cent – indicating their hesitancy about vaccination or how difficult it is to get a vaccine, particularly in regional areas," said Mr Holmes.
"A substantial amount of work needs to be done to allay concerns. We are on a knife's edge at the moment and as strongly as I feel about vaccination I do not want to see members who are vaccinated left short-staffed by those who are excluded from the workplace. "
The Australian Salaried Medical Officers Federation president, Dr Tony Sara, said that the union supports mandatory vaccination.
"It's the way to go for the safety of patients and staff, but the issues are the timelines, supply and the logistics of administration."
"We support mandatory as soon as practically possible; but September 30 is still aspirational at this stage."
NSW Health data reveals that from the start of the current outbreak until July 31, about 12 per cent of 98 healthcare workers who caught the virus had been fully vaccinated and about one third had received at least one shot.
In NSW, it is already mandatory for health staff in high-risk areas to have an annual flu vaccine and front-line staff must show evidence they are inoculated against measles, diphtheria, tetanus, whooping cough and chickenpox.
National cabinet agreed to mandate vaccines for the aged care sector in late June. Of about 82,000 aged care workers reported in NSW earlier this month, 56 per cent are reported as having received a first dose and, of those, 32 per cent are fully vaccinated.
On Monday New York state and Washington DC announced vaccine mandates for healthcare workers following an announcement by California earlier this month asking its two million workers to be inoculated by the end of September.
Source: smh.com.au