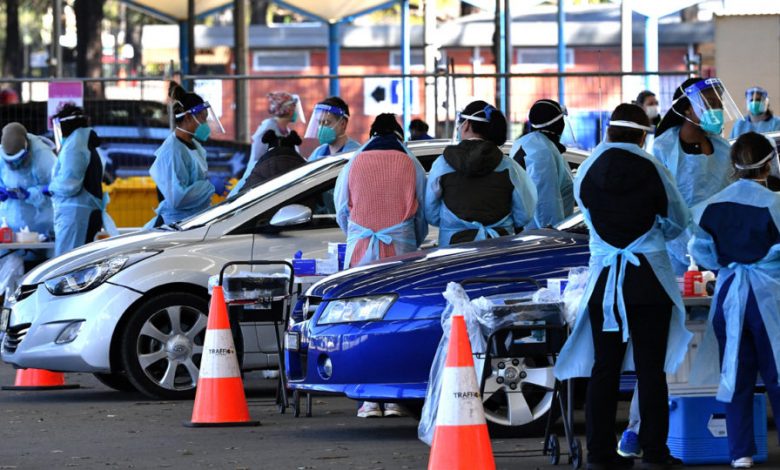 NSW has recorded 38,625 new COVID-19 cases and 11 deaths in the latest reporting period as the state government prepares to announce new restrictions in response to surging Omicron infections.
There are 1738 people in hospital with the virus, an increase from the 1609 reported on Thursday. Of those, 134 are in intensive care units.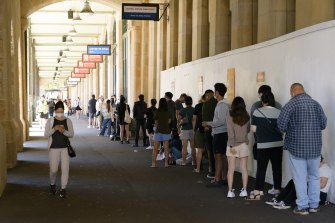 More than 34 per cent of the 112,725 people tested in the latest reporting period have returned positive results for the virus.
NSW residents who test positive for the virus using at-home kits have been told they do not require a PCR test to confirm their infection, although these are not yet included in official numbers.
Of the 11 who died, six were men and five were women. They were aged in their 50s, 60s, 70s, 80s and 90s.
The case numbers come as the NSW government prepares to announce a major reversal of COVID-19 restrictions by shutting nightclubs, banning singing and dancing in pubs and pausing major events and some elective surgery.
The changes were expected to be finalised on Friday after NSW recorded 70,000 coronavirus cases in two days and a significant increase in the number of patients in hospital.
Meanwhile, friends and family of 23-year-old James Kondilios are in shock following his death this week after he tested positive for COVID-19.
Mr Kondilios, who died at St Vincent's Hospital, was one of six deaths reported on Thursday. NSW Health said he was double vaccinated and had no known underlying health conditions.
The ACT resident, who attended high school in Sydney, was remembered as a talented athlete and science graduate.
Friends on social media said it was a reminder that COVID-19 was a virus that should not be taken lightly "as even the healthiest people can be taken far too young".
Source: .smh.com.au