NSW records 141 new local COVID-19 cases and two deaths, including a woman in her 30s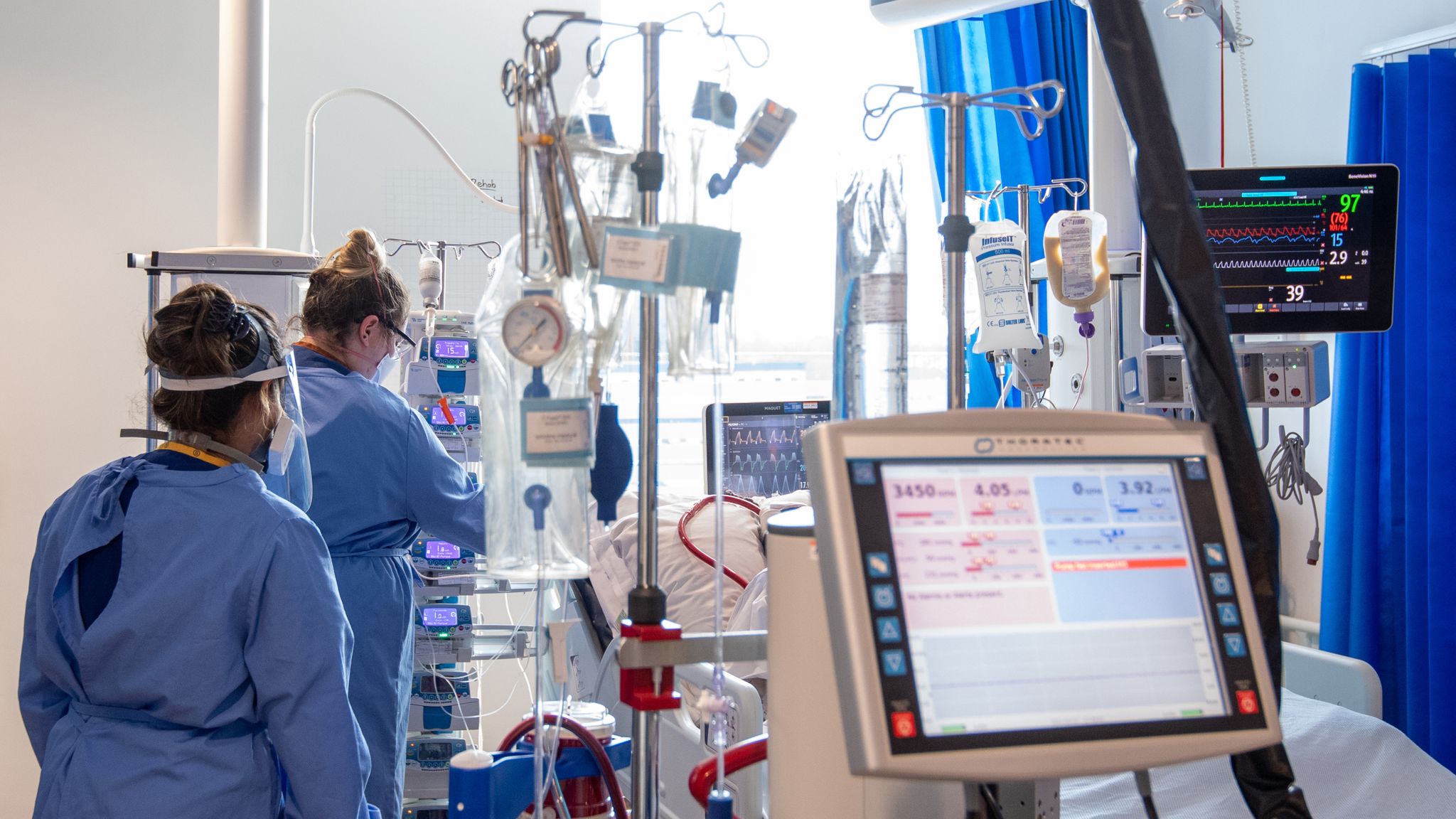 New South Wales has recorded 141 new locally acquired cases of COVID-19 and two related deaths.
NSW Premier Gladys Berejikilian said two women – one in her 70s and one in her 30s with no pre-existing conditions – died overnight.
"If anybody think this is a disease just affecting older people, please think again," she said on Sunday.
"I want to extend my heartfelt condolences to those families, their loved ones who are grieving today, but please note that younger people without pre-existing conditions can also fall victim to this cruel disease."
The daily number of new cases continues to remain above 100, with 141 new infections recorded. Thirty-eight people were infectious in the community out of over 102,000 tests.
Ms Berejiklian urged Sydneysiders to focus on reducing the number of people infectious in the community, as she condemned the anti-lockdown protests attended by thousands on Saturday.
"It just broke my heart that people had such a disregard for their fellow citizens," she said.
Warning of more charges over anti-lockdown protest
NSW Police Deputy Commissioner Gary Worboys said more charges are expected to be laid over Saturday's anti-lockdown protest.
"The investigation into people's behaviour yesterday will continue for some time, so I expect over the next few days and perhaps weeks that that number of penalty infringement notices will continue to be high."
At least 57 protesters have been charged and 510 fines have been issued.
He said police officers suffered minor injuries after being assaulted, and two men have been charged over allegedly striking a police horse.
"The behaviour was absolutely disgusting. It will not be tolerated."
He urged people to submit photos and videos to CrimeStoppers to help police identify protesters.
Fears of virus spread
Ms Berejiklian said there are concerns the anti-lockdown protest in Sydney's CBD could be a "super-spreader event", delaying the end of the lockdown that is set to end on 30 July.
"I hope that it is not a setback, but it could be," she said.
"This is a horribly cruel disease, and that is why our response has been so strong against it. But we rely on people not only to do the right thing, but not to openly, openly threaten the health and safety of the broader community."
Ms Berejiklian urged people to get vaccinated, after ATAGI updated its advice on Saturday urging all adults in Greater Sydney to consider having the AstraZeneca vaccine.
"With low rates of vaccination, we've managed to keep the disease at bay, but we need to do more in terms of our settings and the rates of vaccination which is why I'm urging now, based on the newest health advice, please come forward and get vaccinated.
"All adults, everybody over the age of 18 should come forward and get vaccinated."
Bereavement event results in 28 COVID-19 cases
Contact tracers are attempting to at least 50 people at a bereavement gathering in Pendle Hill in Sydney's west. Twenty-eight COVID-19 cases have been identified from the event.
"We have been working with community leaders in that area to make sure that people in that gathering are isolated and getting tested," said Jeremy McAnulty from NSW Health.
Ms Berejiklian said she urged people to maintain physical distance and hold onto hope that the state can overcome the current lockdown.
"I say to people please know that our learnings and what we've been through in the last few weeks is bearing serious fruit," she said.
She said the government's lockdown measures, including tougher restrictions in western and south-western Sydney has kept "the virus at bay", preventing the cases from surging further.
Residents urged to 'take heart' in strategy
"The fact that it has been contained in local government areas gives us heart that the strategies in place are working; and unfortunately a lot of people who have the virus or unintentionally spread the virus have been authorised workers, people in aged care, people who are doing the tasks that all of us rely on.
"What we have now is better line of sight of what we need to target, what we need to focus on and this is invaluable information for us moving forward."
She said the current strategy is to push strongly a big boost in vaccine uptake.
"Our vaccination rates are pretty low compared to other places in the world and yet we've kept the virus at bay."
"For that, everybody should take heart and please take heart that you have a government that is here to make the decisions that are in the best interests of our citizens."
Mr McAnulty said the majority of the new COVID-19 cases were in western and south-western Sydney.
He urged people to come forward for testing in areas where virus fragments were detected in wastewater, including in Byron Bay and Moss Vale in southern NSW.
Concerns of virus spread to Queensland after passenger tests positive for COVID-19
Mr McAnulty said NSW authorities are working with officials in Queensland to contain any virus transmission, after a passenger on a domestic flight between Sydney and Ballina tested positive for COVID-19.
"We believed he travelled to Queensland on July 14 and we are concerned about the nature and extent of his exposures on the flight and in the community both in New South Wales and in Queensland," he said.
The passenger was on the Virgin flight VA1139 from Sydney to Ballina on 14 July, arriving at the destination at around 11:45am AEST.
After being tested on 12 July, he was told to isolate for a fortnight regardless of the result.
A lab error meant he was informed he was initially negative for COVID-19, a mistake corrected on 20 July, after which point he had breached the home isolation requirement and boarded the domestic flight.