NSW breaks new record with 825 COVID new cases, three more deaths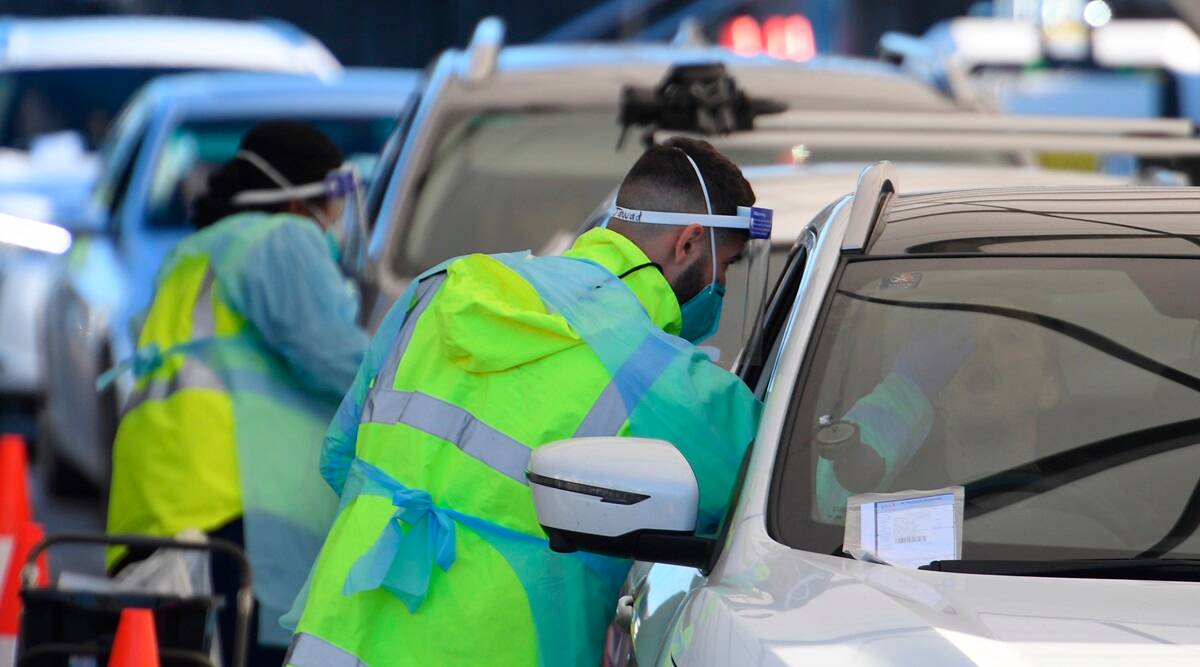 New South Wales has recorded Australia's highest-ever daily increase in COVID infections, with 825 new locally -acquired cases.
It's the highest recorded by any jurisdiction in the country since the pandemic began.
At least 96 of those were in the community for all or part of their infectious period.
Three people in their 80s and 90s have died, two of whom were residents of Greenwood Aged Care in Normanhurst and acquired their infections in the aged care facility after an unvaccinated staff member worked two shifts while unknowingly infectious.
NSW Premier Gladys Berejiklian said while case numbers were going up, the "more important figure" was the number of vaccinations.
"Once you get to 70 per cent double doses, it will be a situation where the vaccine rate will be more critical than how many cases we have," she said.
"The key measure for us is to keep people out of hospital.
She stressed the importance of community vaccinations, saying if the current vaccination trajectory continued NSW would meet its vaccine deadlines earlier.
"When we do start opening up, we don't want the unvaccinated to be unprotected," she said.
"Everybody should get the vaccine now. Don't be fussy on the vaccine."
Of the new cases, 290 are from Western Sydney Local Health District, 253 are from South Western Sydney, 69 are from Sydney LHD, 65 are from Nepean Blue Mountains, and 61 are from South Eastern Sydney health district.
Source: sbs.com.au