Northcote: Divine Liturgy for primary school students of Saint John College, Preston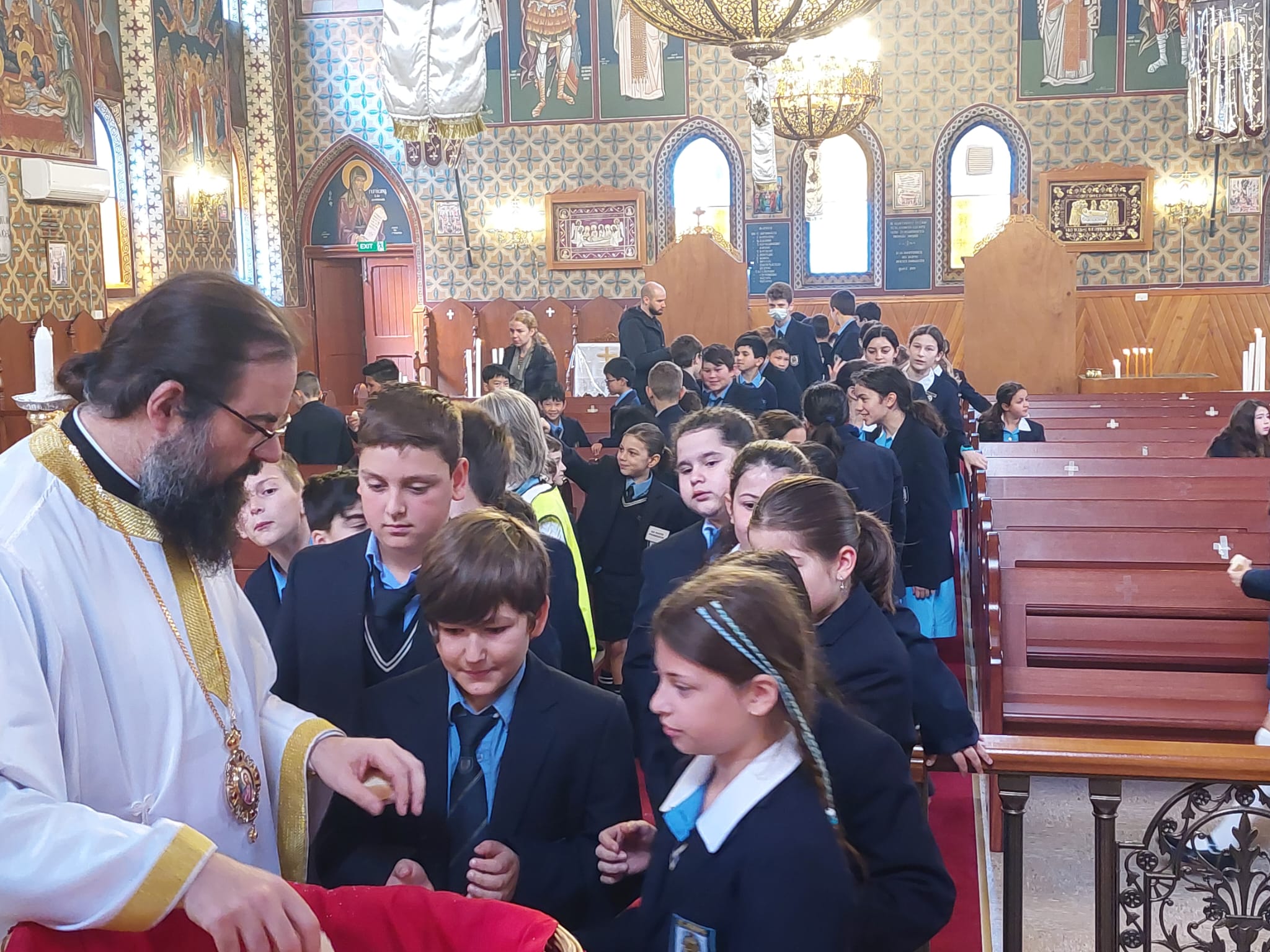 On Thursday, 6 October, on the feast day in which the Holy Church honours the memory of Apostle Saint Thomas, at the Holy Church of Saints Kyrillos and Methodios in the Archdiocesan District of Northcote of Victoria, a Divine Liturgy for the primary school students of the Greek Orthodox College of Saint John Preston was held.
It was the last church gathering of the students, as a school community, during the current school year. It is noted that the students of Saint John College participate in church together four times a year.
His Grace Bishop Evmenios of Kerasounta presided over the Divine Liturgy, accompanied by clergy of the District of Northcote.
In his short homily, His Grace first conveyed to the teachers and students the blessing and love of His Eminence Archbishop Makarios of Australia, while, amongst other things, he reminded them that Christ is their friend and they should never forget this. If at some point they feel in their lives, he pointed out to them, that everyone has abandoned them, to know that Christ, the Church, their Archbishop and all the clergy will be with to them to support them.
In conclusion, His Grace wished to all those present, on behalf of His Eminence Archbishop Makarios of Australia, to completed  their school year with much success, and especially to the students of  grade six, he wished them a good start in High School for the following year.
More photos: