Name Day celebrations of His Grace Bishop Christodoulos of Magnesia in Sydney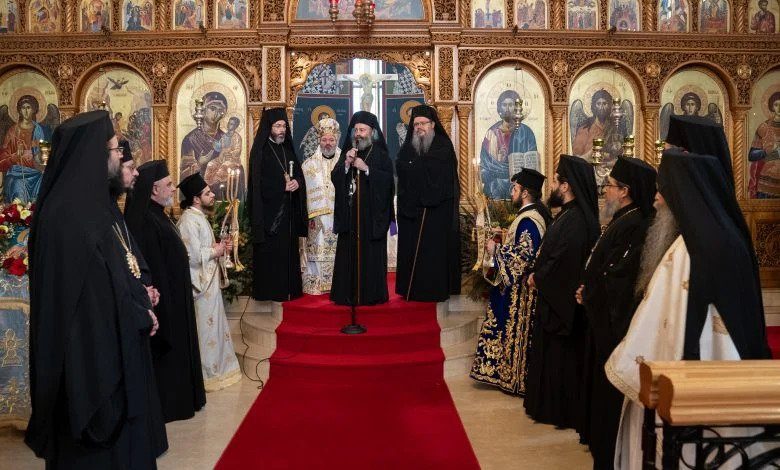 On Friday, October 21, at the Holy Church of the Resurrection of Christ, in Kogarah, Sydney, the Name Day of His Grace Bishop Christodoulos of Magnesia, Proistamenos of the Holy Church in Kogarah, was celebrated with splendour, on the occasion of the feast of the finding of the Holy Relics of Saint Christodoulos the Wonderworker of Patmos
In the church full of believers, the celebrating Bishop Christodoulos celebrated the Holy Divine Liturgy, accompanied by the Protocyncellus of the Holy Metropolis of Larissa and Tyrnavos, Archimandrite Very Rev Father Ignatios Mourtzanos, also by priests of the Holy Archdiocese of Australia, while joining in prayer and also present from the Holy Sanctuary were His Eminence Archbishop Makarios of Australia, His Eminence Metropolitan Andreas of Forty Churches, His Eminence Metropolitan Ieronymos of Larissa and Tyrnavos, also present were Their Graces, Bishop Iakovos of Miletoupolis, Bishop Emilianos of Meloa, Bishop Silouanos of Sinope, Bishop Kyriakos of Sozopolis, Bishop Evmenios of Kerasounta and Bishop Bartholomew of Charioupolis.
Among the congregation were, among others, the President of the Parish- Community Mr. Nicholas Varvaris and the members of the Church Council of the Kogarah Parish – Community, the ladies of the Philoptochos and many members of the Youth of the Parish.
At the end of the Divine Liturgy, at the request of  Archbishop Makarios, Metropolitan Ieronymos of Larissa and Tyrnavos, as Shepherd of the place of origin of the celebrating Bishop Christodoulos, addressed the congregation and offered a homily. Firstly, His Eminence Metropolitan Ieronymos driven by the fact that Saint Christodoulos was associated with the island of Patmos and, in particular, with the Holy Monastery of Saint John the Theologian, which he erected in the place where the beloved disciple of the Lord wrote the "Book of Revelation", birefly mentioned in the book of the New Testament, through which it is announced that "Christ and those who are with Him, will conquer, will co-reign, will exist co-eternally".
Focusing and analysing the meaning of the term "co-eternalise", he clarified that Revelation is not a "book of fear", but on the contrary, it offers man the hopeful perspective of his absolute unity with Christ, in eternity. Concluding, His Eminence Metropolitan Ieronymos addressed the Bishop of Magnesia with fraternal words, wishing that he himself, through his God-loving works, would be honored to co-exist with the Lord.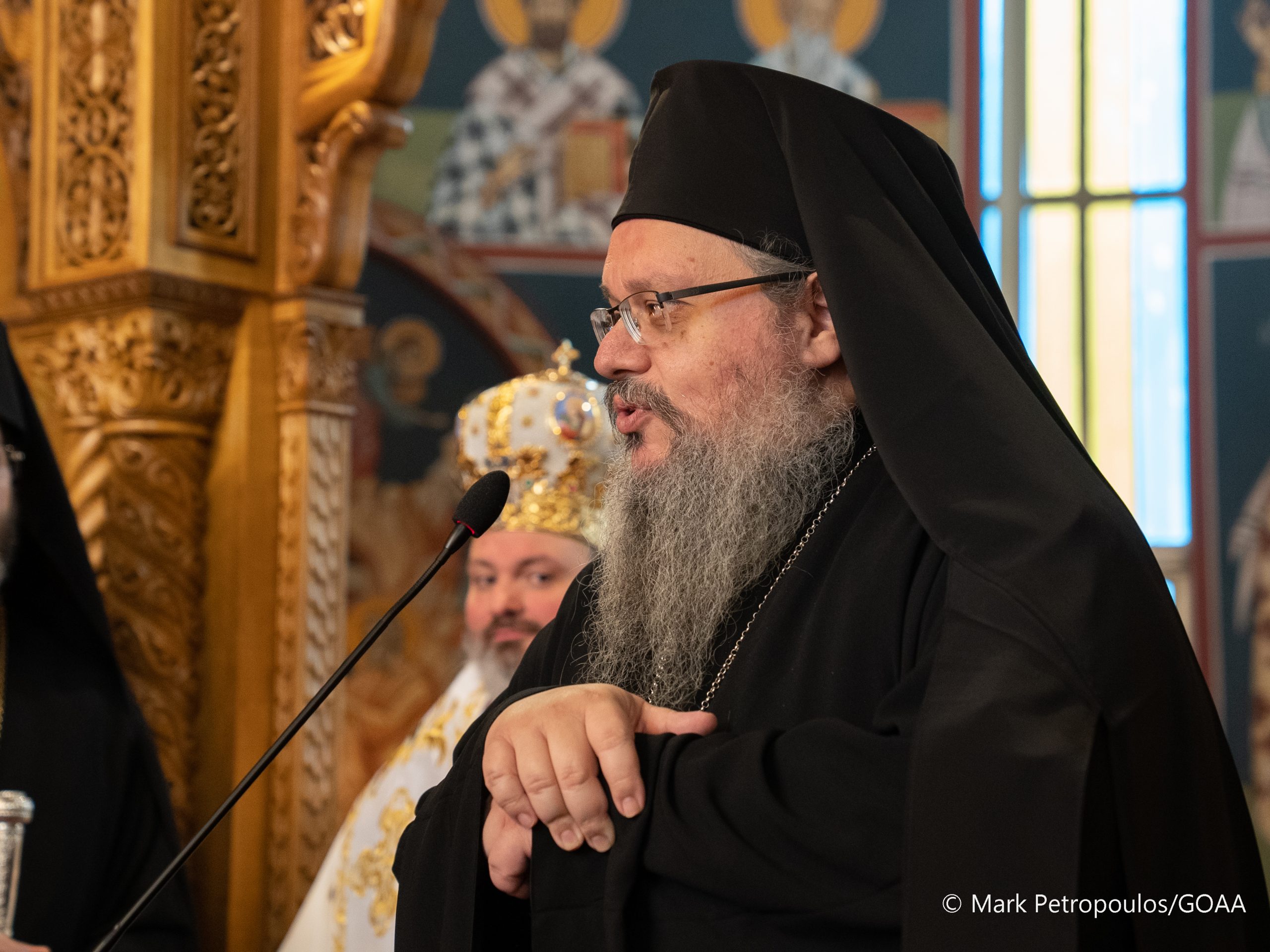 In responding to The Metropolitans words, visibly moved, His Grace Bishop Christodoulos thanked all the Hierarchs, clergy and people of the Kogarah Parish-Community for their honorable presence, while he made a special mention of His Eminence Archbishop Makarios of Australia, expressing his gratitude for the love with which he has surrounded him and beseeching the faithful to have him in their prayers, that he may continue to lead and shepherd worthily the blessed ecclesiastical eparchy of Australia.
After the end of the Divine Liturgy, a festive meal was served, during which everyone had the opportunity to offer personal wishes to His Grace Bishop Christodoulos of Magnesia for health, a long life and a fruitful ministry in the Church.
More photos: