Military releases names of three Libya search-and-rescue team fatalities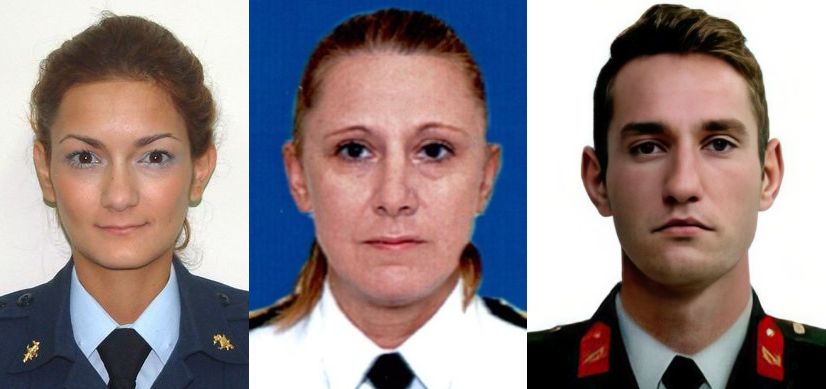 The Hellenic National Defence General Staff has released the names of the three members of the Armed Forces who were part of a Greek search-and-rescue team in Libya that were killed in a road accident on Sunday.
In a brief statement, the General Staff said that the repatriation of bodies of the three was completed early Monday.
It named the fatalities as Naval Commander Glykeria Memekidou, Air Force Major Evangelia Andreadaki and Army Sergeant Georgios Voulgaris.
The General Staff "expresses its sincere condolences to their families," the statement said, adding that the "causes and circumstances of the accident are being competently investigated."
Source: ekathimerini.com