Metropolitan Alexandros of Nigeria fell asleep in the Lord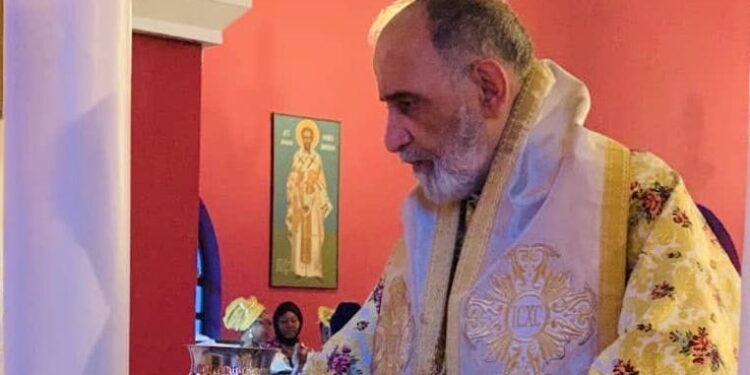 Metropolitan Alexandros of Nigeria fell asleep in the Lord at the age of 63.
The late Metropolitan had been facing serious health problems lately. Metropolitan Alexandros of Nigeria and Exarch of the Gulf of Guinea (born Georgios Gianniris) was born in Athens in 1960.  He was a graduate of the Department of Pastoral and Social Theology of the University of Thessaloniki. He joined the clergy of the Patriarchate of Alexandria, ordained Deacon on October 1 and Presbyter on October 2, 1988.
He served in the Holy Metropolis of Ioannoupolis and Pretoria as Head of the Patriarchal Church of Holy Unmercenaries and Secretary of the Metropolis. He published the bilingual magazine Orthodoxi Prosengisi ("Orthodox Approach") and was responsible for the radio broadcasts of the Metropolis.
He was a member of the South African Institute of Byzantine and Modern Greek Studies. In April 1997, he was appointed Director of the Private Patriarchal Office.
He was elected Bishop of Nigeria on September 23, 1997, and ordained by the late Patriarch of Alexandria Peter VII on November 24, 1997.
On October 27, 2004, the Holy Diocese of Nigeria became a Metropolis and he was promoted to the rank of Metropolitan.
Source: orthodoxtimes.com