Message of the Prime Minister of Australia for the Anniversary of Greek Independence Day 25 March 1821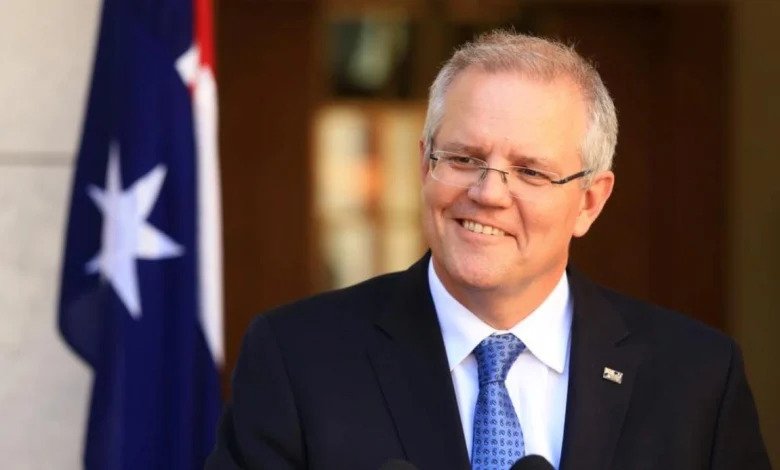 The Hon. Scott Morrison MP
Prime Minister
MESSAGE FROM THE PRIME MINISTER
GREEK INDEPENDENCE DAY 2022
I send my best wishes to all here in Australia and around the world celebrating Greek Independence Day.
In 2021, sites and monuments across Australia were illuminated in glorious blue and white to honour the Bicentenary of Greek Independence. I am delighted that one year later, we continue to celebrate the past, present and future of Greece.
From the ancient past to the modern era, Greece has given the world riches of art and architecture, philosophy and science, literature and sport. In these uncertain days, we cherish democracy — the voice of a free people — as the greatest of these gifts.
In 1821, the people of Greece stood in the face of autocracy and demanded liberty. You built your hard-won independence on the foundations of democracy and sovereignty. In the centuries since, you have defended these ideals with the same defiant unity.
Today, in Europe, we are witness to an aggressive authoritarian regime's acts of coercion, bullying and violence against a liberal democratic state.
Nations that celebrate a democratic inheritance, so powerfully enacted by the Greek people in their quest for independence, stand together to condemn these outrages. Those who believe in a world that favours freedom will not be cowed by threats or violence.
Here in Australia, we take courage from the power and spirit of democracy and unite in support of freedom and sovereignty.
On Greek Independence Day, Australia honours the epic history of Greece and gives thanks for the generations of Greek Australians who have given so much to advance our great nation.
Happy Independence Day!
The Hon Scott Morrison MP
Prime Minister of Australia