Melbourne: Youth event at Skateworld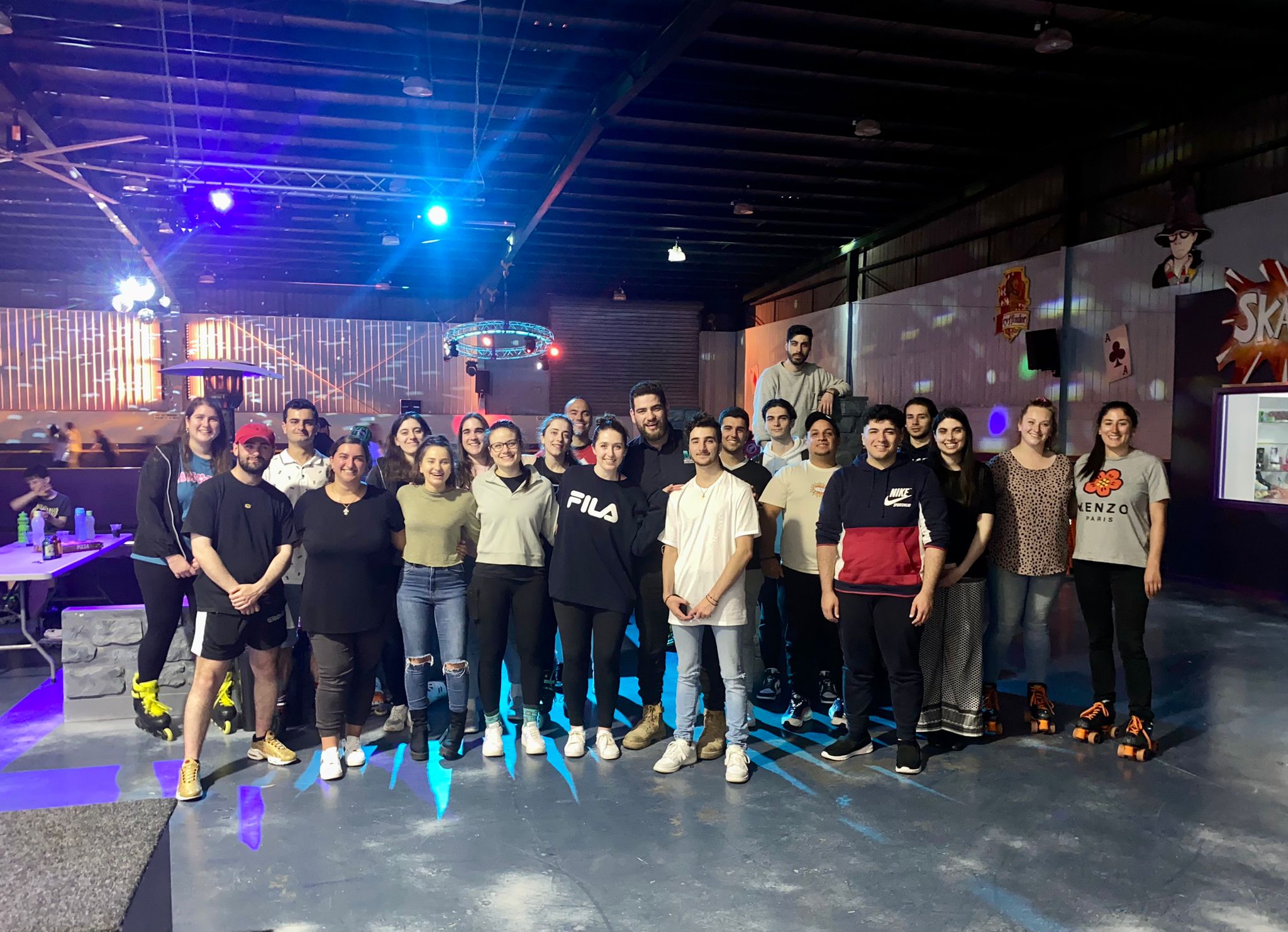 Friday night, 21 October 2022, with the blessing of His Eminence Archbishop Makarios and under the guidance of His Grace Bishop Kyriakos of Sozopolis, Go Youth Melbourne under the Greek Orthodox Archdiocese of Australia, held its first youth social night at Skateworld Mordialloc.
After choosing between roller skates and rollerblades, the youth entered the rink for 'Disco Night'. With disco lights and a DJ playing the latest radio hits as well as old-school anthems, the rink was transformed into the ultimate party environment. While some people came out strong from the start, whizzing around the skate rink; others started out slower, holding onto the rail until they built confidence on their skates. Although there were a few tumbles, everyone got back up and felt the satisfaction of building up speed and making smooth turns. "I experienced my first fall, and it wasn't that bad. It was good fun with good company,' Angeliki stated.
There were a number of skill-based games played throughout the night, such as 'Limbo' and the "fastest skater'. One of our Go Youth members Stavroula came first in the fastest skating competition and won a free drink.
After a fun night skating together with plenty of laughs, the youth went to St Gerry's, Clarinda to enjoy some delicious loukoumades and relax in each other's company. 'It was an awesome night; Go Youth is on a roll,' said Kerry.
Thank you to everyone who joined us for this night out. Follow Go Youth Melbourne on Facebook and Instagram for information on future events.
More photos: