Melbourne: The Parish of Holy Archangels make sandwiches for homeless through Five Loaves initiative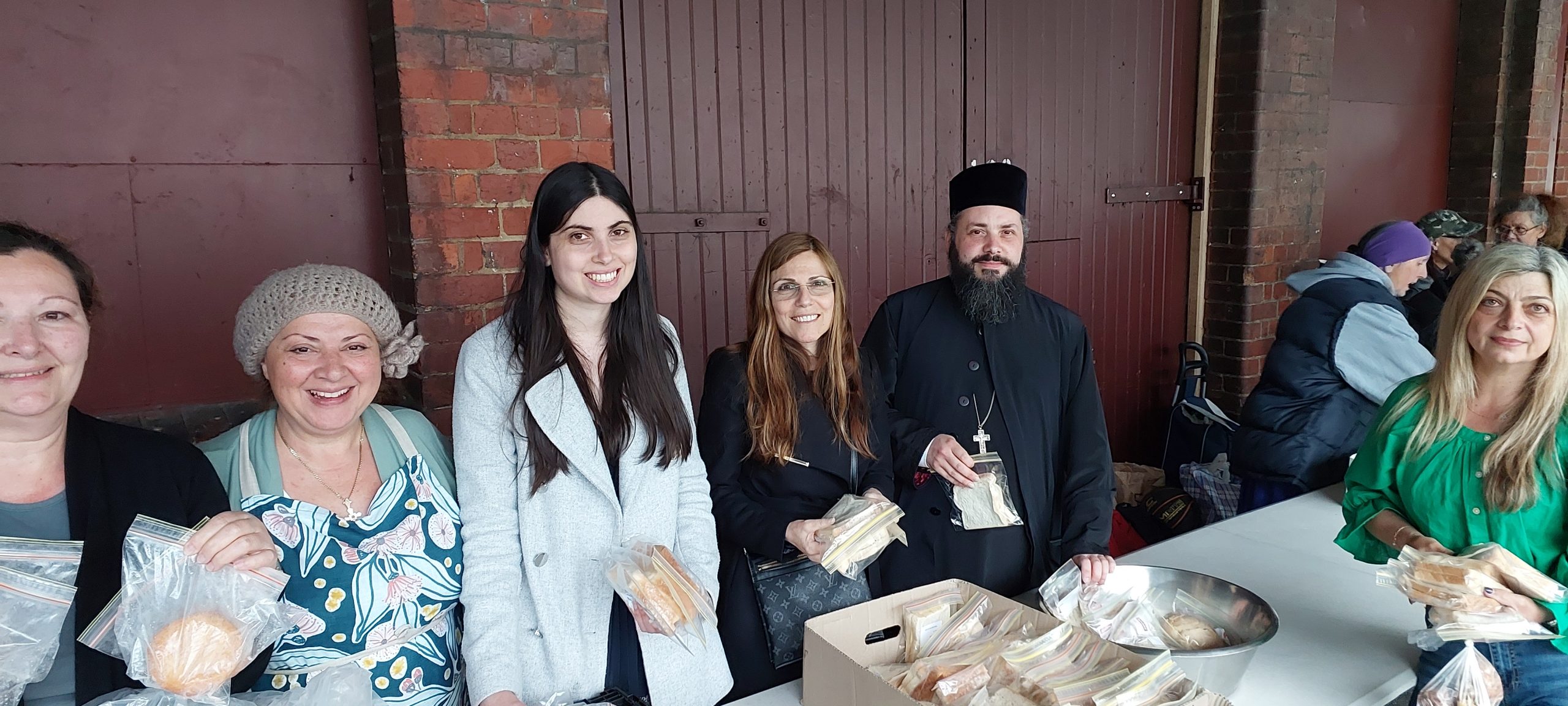 With the blessing of His Eminence Archbishop Makarios of Australia and under the guidance of His Grace Bishop Kyriakos of Sozopolis, on Sunday, 30 October 2022 at the Parish-Community of the Holy Archangels in Mentone the Five Loaves program volunteers and local parishioners gathered to make 520 sandwiches for the homeless and those in need.
The sandwiches were completed within an hour with many young people taking part in the event. More than 50 volunteers came to assist.  The sandwiches made were ham and cheese and cheese.
Following the sandwich making a small group of parishioners took the sandwiches to Queen Victoria Market where many homeless come in the early evening.
The majority of the sandwiches were distributed by parishioners to the homeless at the market. The remaining sandwiches were delivered to crisis accomadation centre in West Melbourne, the CBD and South Melbourne.
The next sandwich making event will be held at Sts Raphael, Nicholas and Irene Church in Bentleigh next Sunday, 06 November 2022
More photos: