"MAN OF GOD" Finally hits screens in Melbourne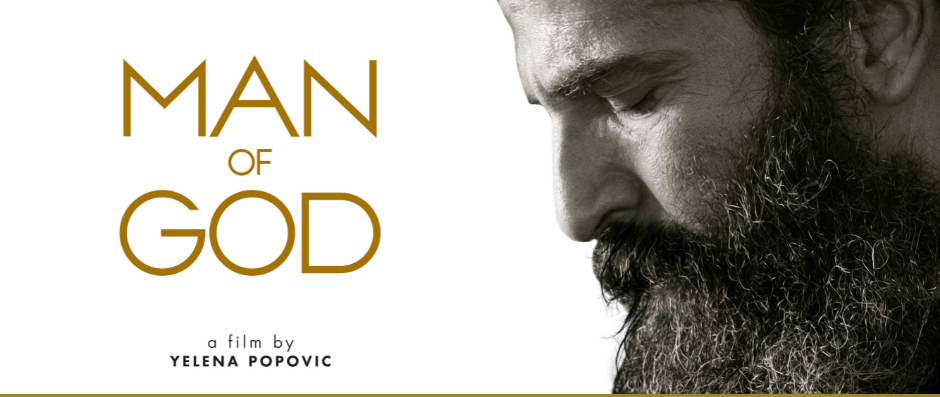 Once in a while, a film generates so much global intrigue that audiences wait with bated breath for its release – yet, it is even rarer when that film is about Orthodox spirituality. MAN OF GOD, a drama about the life of Saint Nektarios of Aegina, has captured the world's attention and it is with much excitement that several screenings have been organised by the Greek Orthodox Archdiocese – District of Melbourne across the state of Victoria.
Unjustly treated and slandered beyond repair, the life of Saint Nektarios is, without a doubt, profoundly inspirational. Regarded as one of the most important saints of the 20th century, Saint Nektarios is a beacon of spiritual resilience and a prime example of living out an authentic relationship with God amongst injustice.
The writer and director behind the movie is Yelena Popovic, a Serbian-American actress. Upon moving to Hollywood from Serbia, it was there she rediscovered her Orthodoxy and the start of her creative journey. Taking over 9 years to make, the inspiration for the film came after reading about the saint's life. In a recent interview with the National Catholic Register, when asked why Saint Nektarios' story, Yelena quoted Bob Dylan: "Every one of them words rang true and glowed like a burning coal, pouring off of every page as if it was written in my soul." Yelena worked alongside some remarkable talent, including Aris Servetalis, who plays Saint Nektarios, renowned Russian actor Alexander Petrov and Mickey Rourke, the paralyzed man who encounters the Saint's first miracle after his death.
Winning much praise around the world, such a film should not go unappreciated. For this reason, the District of Melbourne initially organised five screenings. However, within less than 12-hours, one of its largest bookings completely sold out, then, within just a day, all but one screening sold out. Due to this overwhelming demand, the District has secured another several screenings – including second re-bookings – to give everyone in Melbourne the opportunity to come together in fellowship to experience this movie.
These screenings are also being used to fundraise for His Eminence Archbishop Makarios' latest initiative, Five Loaves. This program helps people in need, including, homeless and those living in crisis accommodation. The Program provides hot meals, clothing, toiletries and sleeping apparel with the aims to multiply Christ's light in the darkness for everyone experiencing difficulties.
To pre-book and secure the last few seats, click Eventbrite links below.
Doncaster
Fri 20 May
www.eventbrite.com/e/man-of-god-village-cinemas-doncaster-tickets-329329231597
Forest Hill
Fri 27 May
www.eventbrite.com/e/second-screening-of-man-of-god-forest-hill-hoyts-tickets-324924386587
MAN OF GOD Trailer
Link: https://youtu.be/opUdtkIpuxs