Letter of thanks from Cardinal Kurt Koch to the Patriarch of Alexandria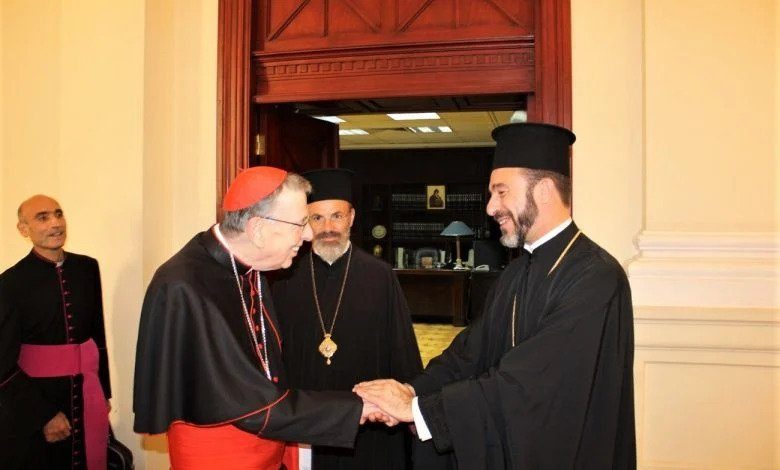 An Official letter to His Beatitude Pope and Patriarch Theodore II of Alexandria and all Africa was sent by His Eminence Cardinal Kurt Koch, President of the Pontifical Commission for Christian Unity and Co-President of the International Joint Commission for Theological Dialogue between the Orthodox and the Roman Catholic Church.
In this letter, one of the most senior officials of the Holy See, Cardinal Koch, expresses grateful thanks to the venerable Alexandrian Primate, for the recent beneficial Convocation of the work of the International Joint Committee of the intended Theological Dialogue in Alexandria, as well as thanking the close collaborators of His Beatitude Pope and Patriarch Theodore, His Eminence Metropolitan Panteleimon of Naucratis, Chief Secretary of the Holy and Sacred Synod of the Patriarchate, and His Eminence Metropolitan Narcissus of Pilusium, Patriarchal Vicar of Alexandria, for their decisive contribution to the successful organisation and conduct of this historic ecclesiastical event in the City of Alexander the Great, for the first time.
It is noted that the International Commission is the highest official body for the "Dialogue of Love" between the Orthodox and the Roman Catholic Church. The appointed Committee met for the first time on the holy island of Patmos in the year 1980 and progressively discussed in various parts of the world a series of critical theological issues, with sincerity and a spirit of brotherly love.
The Declarations-Texts issued at these meetings formed the foundation and point of reference for the ongoing global meeting and dialogue between the two Churches to overcome the theological differences, which the centuries have accumulated since the Schism of 1054 AD. and so on.
The last meeting of the Commission was held in Chieti, Italy in the year 2016, on the theme of Primacy and Synodality in the Church in the first millennium. The Commission continued its work on the same subject in the second millennium, in the current year 2023, in Alexandria, Egypt.