Israel's nine-day bombardment of Gaza has "set Hamas back by many years"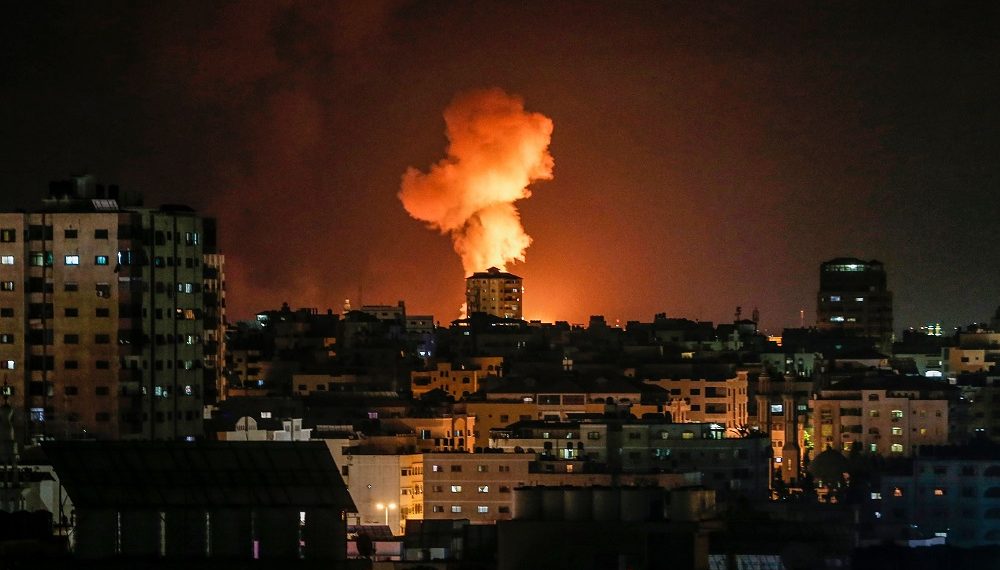 Israel's nine-day bombardment of Gaza has "set Hamas back by many years", Israeli Prime Minister Benjamin Netanyahu has said.
Two foreign farm workers were killed by rockets fired by Palestinian militants into southern Israel on Tuesday.
Israel continued its air strikes on Gaza. In the West Bank, at least three Palestinians were killed by Israeli police during protests near Ramallah.
Diplomatic efforts to end the violence have met with little success.
France has filed a draft resolution with the UN Security Council, in co-ordination with Egypt and Jordan, calling for a ceasefire.
Earlier on Tuesday, Israel briefly opened a border crossing into Gaza to allow a convoy of aid to enter. However, the crossing was closed again after it came under fire from Palestinian mortars and rockets.
What did Netanyahu say?
Mr Netanyahu said Hamas, the Palestinian militant group that runs Gaza, had been dealt "unexpected blows" and that operations would "continue for as long as it takes to restore calm" for all Israeli citizens.
At least 215 people, including almost 100 women and children, have been killed in Gaza so far, according to its health ministry.
In Israel 12 people, including two children, have been killed, its medical service says.
On Tuesday Israel said at least 150 militants were among those killed in Gaza. Hamas does not give casualty figures for fighters.
Israel estimated that at the start of the conflict, the two Palestinian militant factions had an arsenal of about 12,000 rockets or mortars in Gaza.
As of 15:00 GMT on Tuesday, militants had fired some 3,300 rockets at Israel, of which 450 to 500 fell short, causing casualties in Gaza, an Israeli military spokesman said.
Source: BBC