Heartfelt wishes to Bishop Silouan of Sinope for his Name Day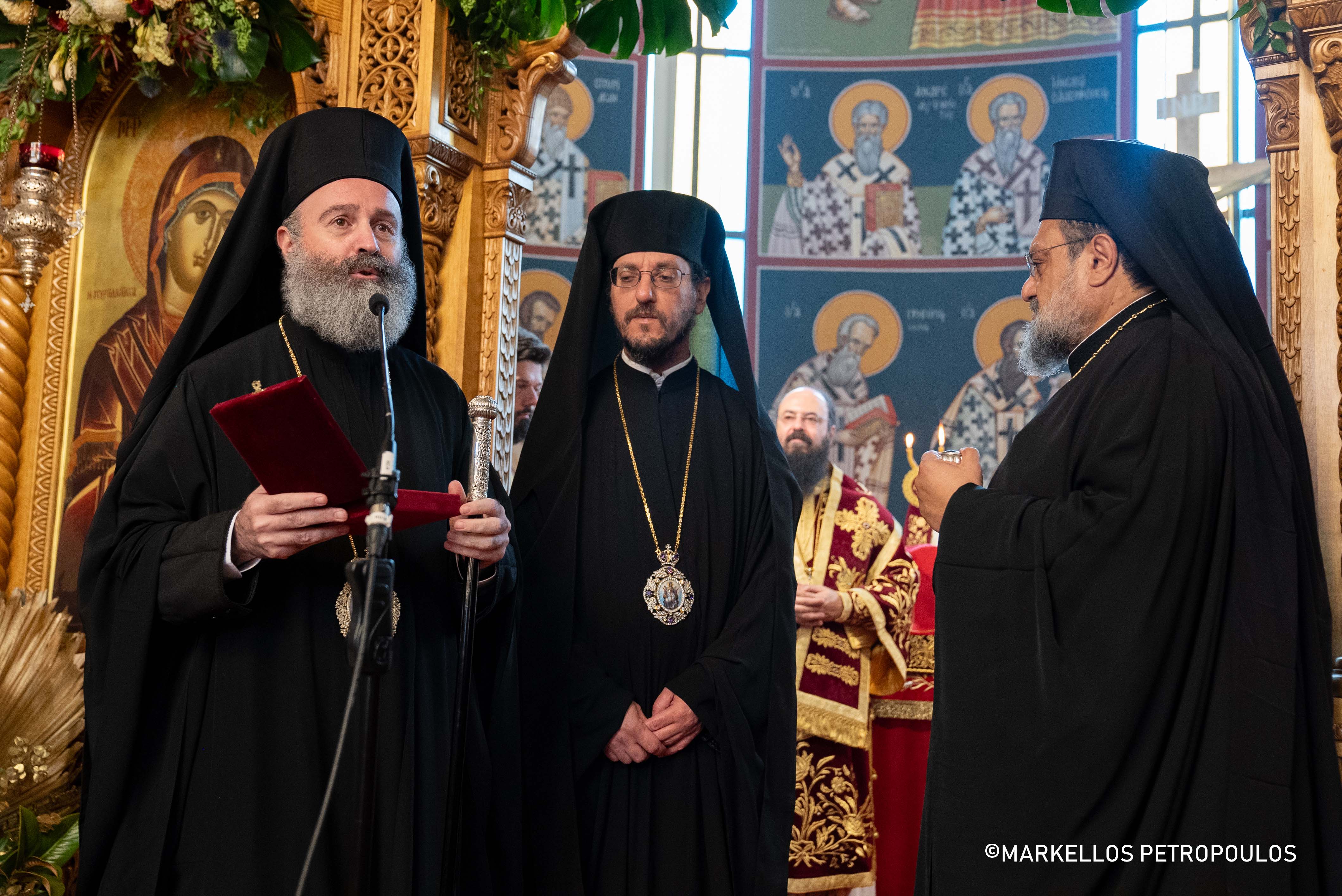 The heartfelt wishes of the entire congregation at the Holy Feast of Panagia Myrtidiotissa, at the celebratory Church of the Resurrection of Our Lord, Panagia Myrtidiotissa and Saint Elesa in the Sydney suburb of Kogarah, were received by His Grace Bishop Silouan of Sinope, Archiepiscopal Vicar of Adelaide.
His Grace, who has Saint Silouanos the Athonite as his patron Saint and celebrates his patronal feast day on the 24 September every year, is currently in Syndey in order to participate in the 12th Clergy-Laity Congress of the Holy Archdiocese of Australia.
At the end of the Divine Liturgy, held on Sunday at the celebrating Church in Kogarah, clergy and faithful, with the encouragement of His Eminence Archbishop Makarios of Australia,  exclaimed "Worthy / Άξιος" for His Grace Bishop Silouan of Sinope, with everyone wishing Him many, blessed and fruitful years.
As well as this, Archbishop Makarios of Australia, after duly wishing His Grace Bishop Silouan well for his patronal feast day, thanked him for the valuable work he conducts in the Archdiocesan District of Adelaide, as well as for his devotion, humility and self-sacrificing love for all. In fact, he offered as a gift to Bishop Silouan, an engolpium with a representation of the Virgin Mary.
More photos: