Greek PM speaks with Cypriot president, slams attacks against UN peacekeepers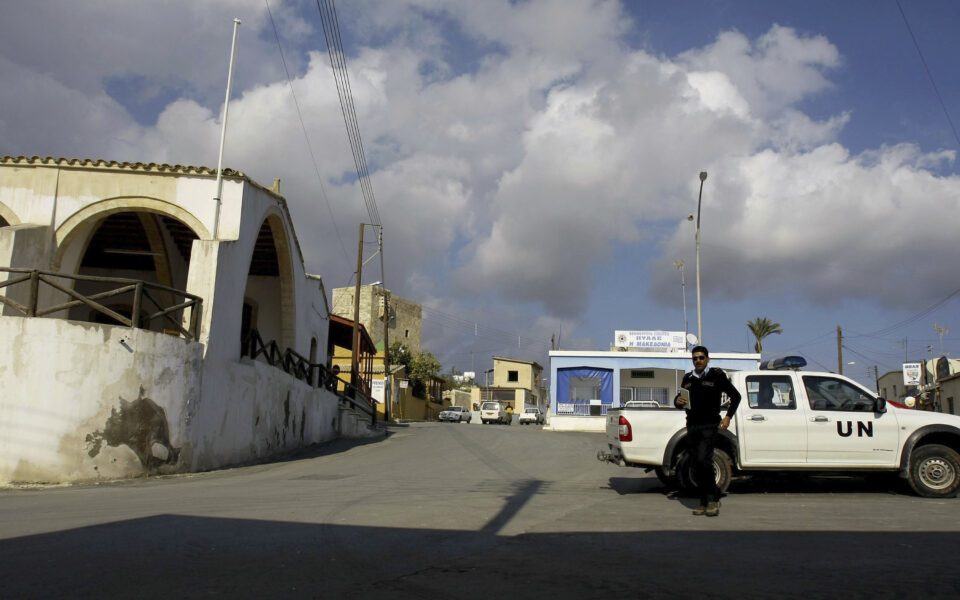 Greek Prime Minister Kyriakos Mitsotakis expressed his "strong disapproval" of the attacks against a group of international peacekeepers in Cyprus by Turkish Cypriots trying to build a road that would encroach on a UN-controlled buffer zone during a call with Cypriot President Nikos Christodoulides on Friday.
"Greece and Cyprus are perfectly coordinated to take the appropriate actions at the international level," he added.
Επικοινώνησα με τον Πρόεδρο της Κυπριακής Δημοκρατίας @Christodulides και του εξέφρασα την έντονη αποδοκιμασία μου για τις απαράδεκτες επιθέσεις Τουρκοκύπριων εναντίον των μελών της ειρηνευτικής δύναμης των Ηνωμένων Εθνών στην Κύπρο, στην περιοχή της Πύλας.

— Prime Minister GR (@PrimeministerGR) August 18, 2023
The UN said Friday the attack happened as peacekeepers stood in the way of work crews building a road to connect the village of Arsos in the Turkish-occupied northern part of the divided island with the mixed Greek Cypriot-Turkish Cypriot village of Pyla, just south of the buffer zone and inside the Greek Cypriot south, where the island's internationally recognised government is seated.
The violence constitutes a serious escalation of tensions not seen on the island in years.
Source: Kathimerini, AP