Greek Authorities meet on migration as arrivals by land and sea are increasing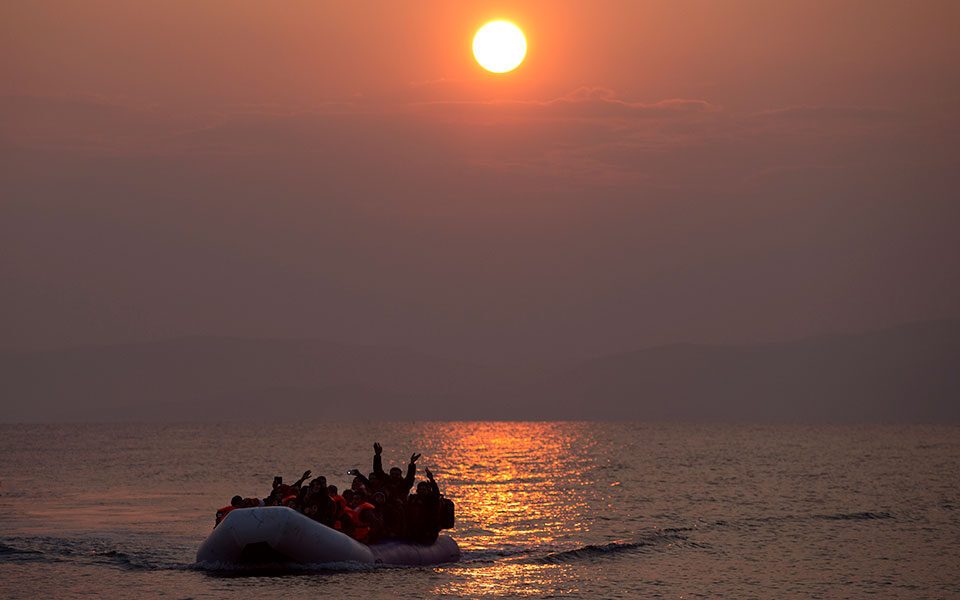 Greece's government met on Friday to try to improve coordination on migration as a group of 102 migrants crossed by land from Turkey and other parts of the Mediterranean country saw a spike in arrivals by sea.
The ministers for merchant marine, police and migration discussed joint action, a government statement said but provided no details.
In the northeastern Evros region, police said the 102 migrants – 55 Syrians, 46 Iraqis and a Lebanese woman – were found near the Turkish border and taken to an asylum-seeker registration center. The group included 53 children.
At the other end of Greece, the coast guard said 49 migrants were rescued from a boat that had run out of fuel, following an alert from Italian authorities. A merchant ship was diverted to pick up its occupants 175 kilometers (109 miles) off the southwestern town of Pylos.
Out of that group, 47 were transferred to a coast guard boat bound for the southern port of Kalamata, while a 21-year-old woman suffering from sunburn was airlifted to the mainland for treatment, along with her companion.
In June, a battered trawler smuggling up to 750 people from Libya to Italy sank southwest of Pylos, in one of the worst Mediterranean migrant disasters in years. Only 104 people survived, while Greek authorities were criticized for failing to intervene in time.
Also Friday, the coast guard said it arrested two Turks who had allegedly ferried 27 migrants in a 10-meter (30-foot) speedboat across the Aegean Sea to the island of Evia, near the mainland. They were detained Thursday following a chase as they headed back to Turkey, having landed their passengers on an Evia beach.
Four Afghans and two Pakistanis were arrested on suspicion of preparing to drive the migrants off in a mini-bus and four cars. All eight faced charges of belonging to a migrant-smuggling gang.
A similar incident occurred last month on Evia, which is off the usual migrant-smuggling routes.
The coast guard also said that 53 migrants crossing from the nearby Turkish coast in small boats were picked up in two incidents off the eastern island of Samos on Thursday.
Greece is seeing a rise in sea arrivals of people fleeing conflict or hardship in the Middle East and Africa. Its eastern islands, close to Turkey, were long a favored entry point but stricter deterrence policies had recently reduced arrivals there.
Source: AP