Greek Authorities investigating ammunition depot explosion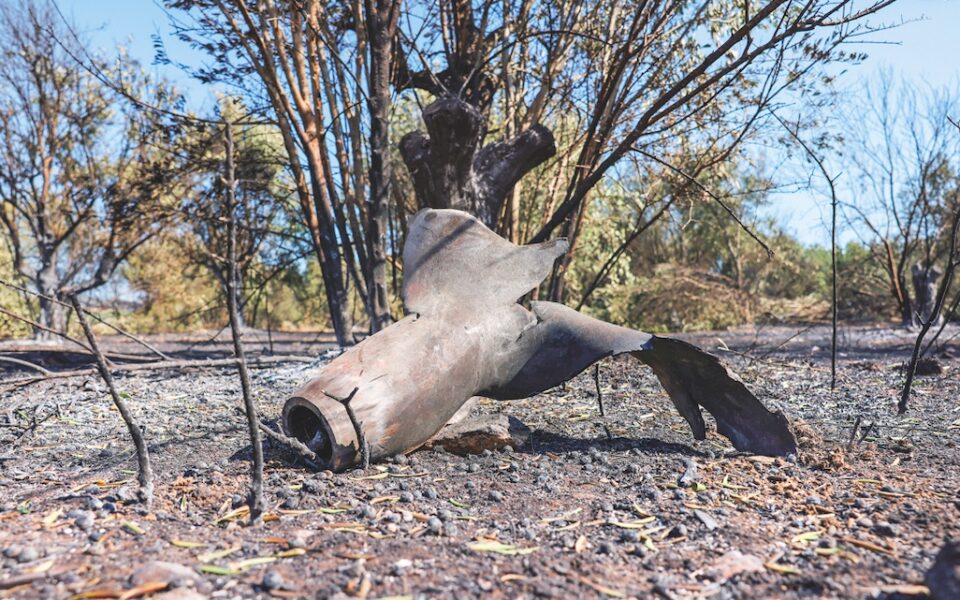 A metal fragment, apparently from a missile, lies on a farm near the town of Nea Anchialos, in central Greece. Authorities are investigating why an ammunition depot at an air force base was not defended more effectively from a raging wildfire last week, resulting in mass explosions of precious ordnance, including heavy bombs and missiles, and necessitating the relocation of several F-16 fighters from the air base.
The commander of the 111th Combat Wing has been relieved of his duties. An investigation into the incident has just started and more officers are expected to be sanctioned.
Source: ekathimerini.com