Greek Australian students convene to discuss Greek language studies and better collaboration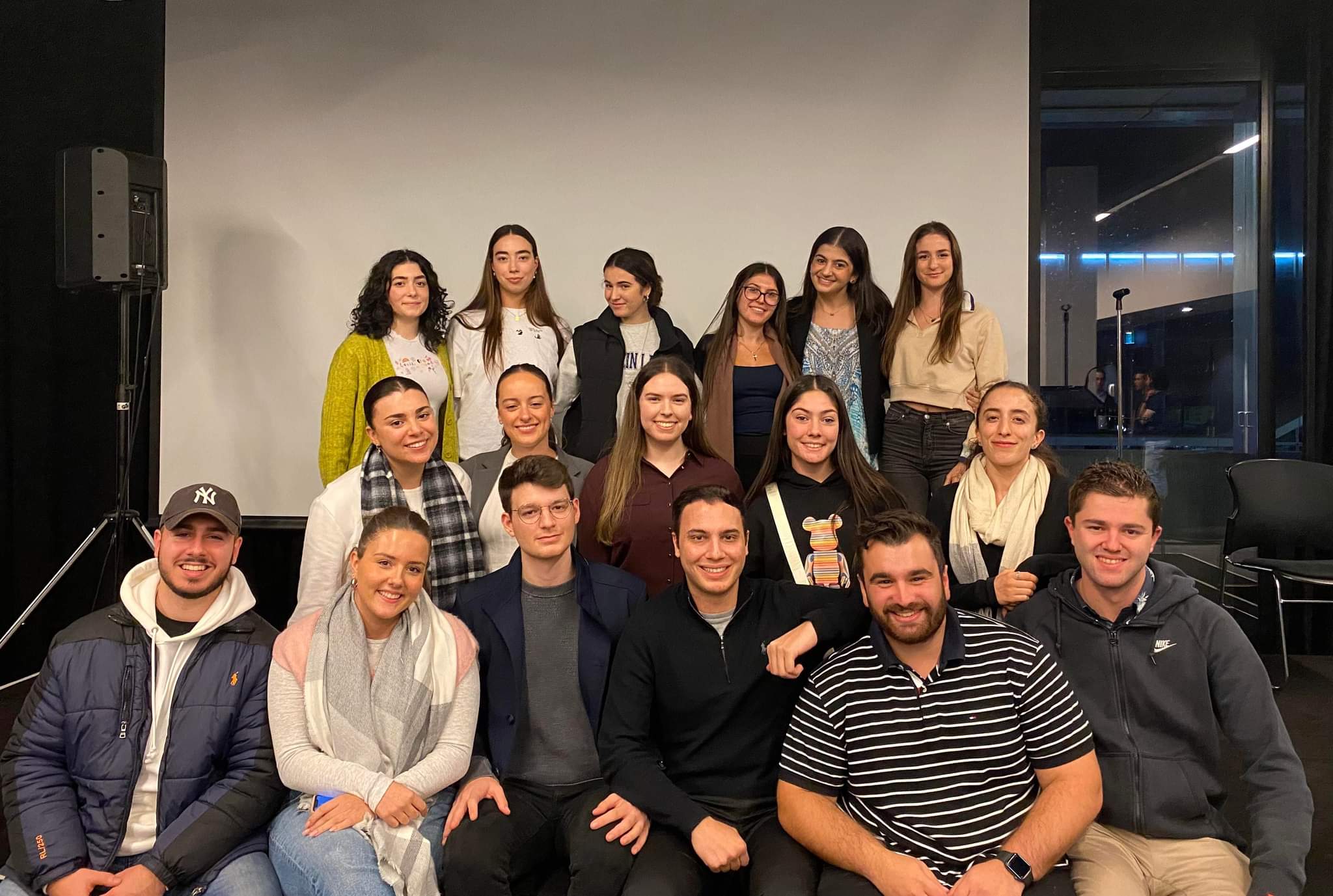 The Combined Universities Greek Association of NSW (CUGA) and the National Union of Greek Australian Students of Victoria (NUGAS) held a National Conference to formalise their partnership and speak frankly on the state of Modern Greek at tertiary level.
The two peak bodies met on the premises of the Greek Community of Melbourne on Saturday October 15 wherein they opened up on methods to support Modern Greek studies and one another.
NUGAS and CUGA have informally maintained a partnership for many years, with this Conference serving as a means to create open communication and facilitate joint initiatives as the culmination of their relationship.
"NUGAS Victoria and CUGA have had an unspoken friendship for many years and so we're incredibly proud to formalise our partnership and continue supporting each other's organisations from our home States," said NUGAS Co-Presidents Billy Battista and James Panas in a joint statement.
"We look forward to working together on initiatives and collaborations and hopefully lead the pathway for future partnership within Australia's states and territories, an ode to NUGAS' past as a once national organisation."
This Conference is the first of many initiatives intended to strengthen the bonds between the two states.
"In the future, we would like to also involve Greek Students Associations in universities from other Australian states," said UTS Hellenic President and member of CUGA's executive, Dimitri Kallos.
The main topic of conversation was the current position of Modern Greek studies at our universities, which is only offered as a major at La Trobe University, University of Sydney and Macquarie University.
Discussions encompassed trends in enrolments and the lack of awareness in how to access Modern Greek studies, particularly for those that do not attend a university which offers it.
"As a UTS student studying Modern Greek concurrently at the University of Sydney, I have found it far more rewarding than doing any other elective offered by UTS. As Societies, it is our role to support students' desires to study Modern Greek and show them the ways in which they can," said Dimitri Kallos.
The National Conference concluded with a list of suggestions for joint actions moving forward which were:
Attendance and support at our respective events
Facilitation of an annual National Conference (rotating location)
Support to Modern Greek studies and promotion of methods to study Modern Greek at our universities
Publication of joint statements for matters deemed of educational, social and cultural significance
Among the attendees were: Katerina Andrews (UTS Hellenic), Billy Battista (MUnGA), Dean Drossos (SHS), Chris Giannaros (DUGS), Samuel Giovas (MUGA), Dimitri Kallos (UTS Hellenic), Yanni Marathocabitis (UTS Hellenic), James Panas (LUGS), Kosta Plegas (SUGS), Jenna Pletsias (DUGS), Zoë Re (MUGA), Maxwell Reissis (HellSoc UNSW), Marissa Robotis (RUSH), Eve Seferis (SHS).
The universities represented were: University of Sydney (SUGS), University of NSW (HellSoc UNSW), Macquarie University (MUGA), University of Technology Sydney (UTS Hellenic), Melbourne University (MUnGA), La Trobe University (LUGS), Deakin University (DUGS), Swinburne University (SHS), RMIT University (RUSH).