Greece: Protesters march to Israeli Embassy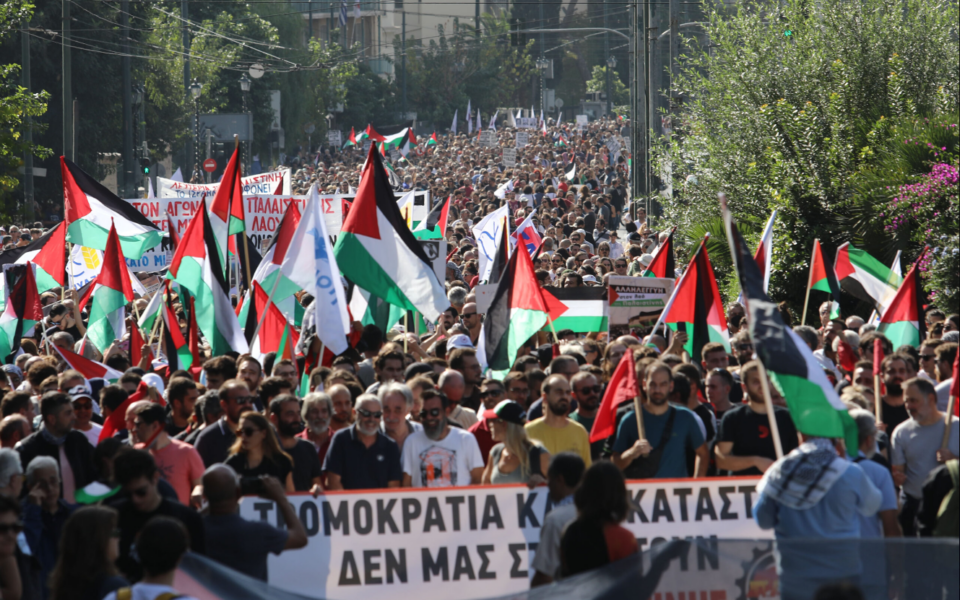 Thousands of demonstrators, estimates say about 15,000, gathered in central Athens Sunday afternoon and marched to the Israeli Embassy to "stop the slaughter of the Palestinian people in Gaza," as they said.
The rally was organised by pro-Communist unions and also attended by Palestinians.
The protesters filed outside the Israeli Embassy chanting slogans against Israel and NATO, as well as "Freedom for Palestine."
In the gathering at Eleftherias Park, speakers denounced the Greek government's abstention from a United Nations vote on a Jordanian proposal for a humanitarian ceasefire in Gaza.
The protest ended peacefully; there was heavy police presence outside the Embassy.
Source: ekathimerini.com