Greece: New ministerial cabinet announced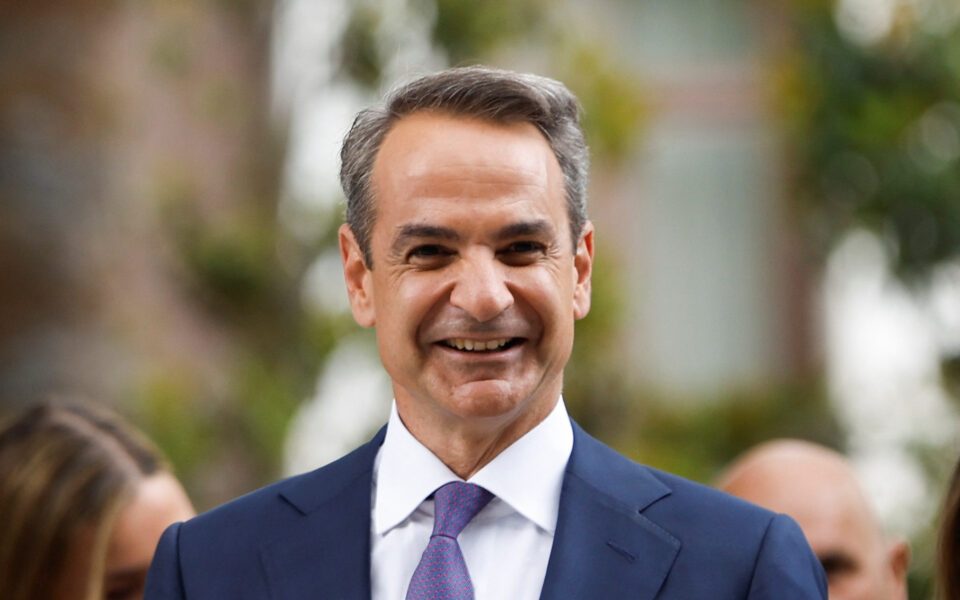 New government spokesperson Pavlos Marinakis announced the new ministerial cabinet of Prime Minister Kyriakos Mitsotakis on Monday.
Several prominent ministers were shuffled into new positions, including former foreign minister Nikos Dendias assuming the Defense Ministry and former digital governance minister Kyriakos Pierrakakis taking over as education minister.
Giorgios Gerapetritis, a close associate of Mitsotakis, was appointed foreign minister and Kostis Hatzidakis was named finance minister.
Former education minister Niki Kerameus took over from Makis Voridis as interior minister, with the latter being named a minister of state.
The whole cabinet in detail is as follows:
Prime Minister: Kyriakos Mitsotakis
Ministers:
Finance: Kostis Hatzidakis (Alt. Minister: Nikos Papathanasis; Dep. Minister for Tax Policy: Harry Theoharis; Dep. Minister: Thanos Petralias)
Foreign Affairs: Giorgos Gerapetritis
Defense: Nikos Dendias
Justice: Giorgos Floridis
Labor: Adonis Georgiadis
Development: Kostas Skrekas
Civil Protection: Vassilis Kikilias
Education: Kyriakos Pierrakakis (Alt. Minister for Sports: Giannis Economou)
Health: Michalis Chrysochoidis (Alt. Minister: Eirini Agapidaki)
Energy & Environment: Theodoros Skylakakis
Culture: Lina Mendoni
Interior: Niki Kerameus (Alt. Minister: Theodoros Livanios)
Digital Governance: Dimitris Papastergiou
Infrastructure & Transport: Christos Staikouras
Maritime & Island Policy: Miltiadis Varvitsiotis
Agriculture: Lefteris Avgenakis
Tourism: Olga Kefalogianni
Migration: Dimitris Keridis
Citizen Protection: Notis Mitarakis
Social Cohesion & Family: Sofia Zacharaki
Moreover, as announced:
State Minister: Makis Voridis
State Minister: Stavros Papastavrou
State Minister: Akis Skertsos
Deputy Minister to the PM: Giannis Bratakos
Dep. Minister to the PM: Thanasis Kontogeorgis
Government spokesperson: Pavlos Marinakis
Source: ekathimerini.com