Federal COVID-19 assistance payments are ending. Here's what that means for you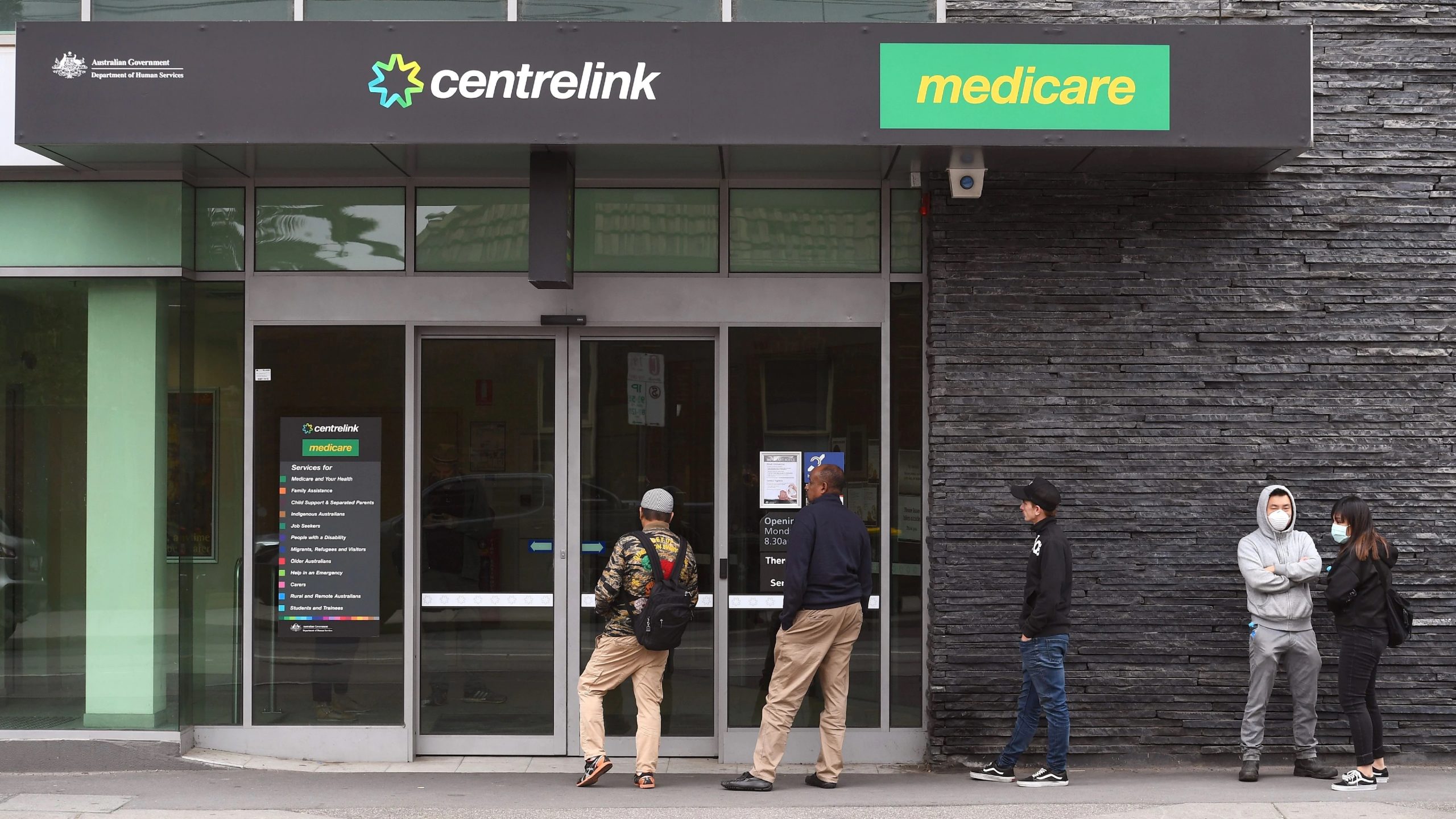 The federal government's COVID-19 financial support payments are set to be wound back as key vaccination milestones are reached and lockdown restrictions ease in the coming weeks.
The payments are providing a lifeline to individuals and businesses impacted by lockdown restrictions in Victoria, New South Wales, and the ACT.
The economic support will be scaled back when a 70 per cent double dose vaccination threshold is achieved before being ceased when these jurisdictions reach an 80 per cent vaccination rate.
But the transition comes as businesses and individuals still face the prospect of restrictions in the weeks ahead, even as the vaccine milestones are passed.
So what will the changes to these payments mean for you?
What it means for individuals
More than one-and-a-half million people are currently receiving the COVID-19 Disaster Payment.
A payment of $750 per week is given to people who have lost over 20 hours of work in one week, and $450 per week for those who have lost between eight and 20 hours.
Welfare recipients who have lost more than eight hours of work are also eligible for a payment of $200 per week.
When 70 per cent double dose vaccination targets are reached, people will have to reapply each week for the payment, instead of it being automatically renewed. When the jurisdiction reaches the 80 per cent fully vaccinated threshold, the payment would be phased out entirely within two weeks.
In the first week of the transition, the payments would be scaled back to $450 for anyone who has lost more than eight hours of work per week. The supplement for welfare recipients would also drop from $200 to $100 per week.
In week two, the payment would drop again to $320 a week for those who have lost work, while welfare recipients would receive no extra support.
The winding-up has prompted concern from welfare groups and unions, who say the change risks heightening the financial uncertainty faced by individuals before working conditions have returned to normality.
What it means for businesses
Support for businesses during the latest COVID-19 lockdowns has been jointly funded by the Commonwealth, states and territories under separate arrangements.
Treasurer Josh Frydenberg has now agreed to deals to transition these support payments under a shared funding model, as Victoria, New South Wales and the ACT reach vaccine milestones.
Australian Industry Group CEO Innes Willox said there remained concerns the impact on businesses will persist before it gets better, with each state and territory reopening at a different pace.
"There is a period of volatility ahead – the uncertainty around how we get out of where we're at is still a real one," he told SBS News. "We're hopefully coming out of lockdowns but we are not certain as yet to get another V-shaped recovery. The recovery will not be uniform."
Here's what's set to happen in each of the three jurisdictions:
NSW
NSW businesses impacted by COVID-19 have been able to access payments of between $1,500 and $100,000 per week depending on their payroll. Sole traders could also receive $1,000 a week.
But from 10 to 23 October, these payments will be reduced by 25 per cent to between $1,125 and $75,000. For sole traders, the grant will also reduce to $750 per week.
At the 80 per cent vaccination mark – expected to occur on 24 October – the federal government will cease its funding towards the payments.
But the NSW government will continue its 50 per cent contribution, with payments tapered down from 30 per cent to 15 per cent of weekly payroll.
The payments would end on 30 November, coinciding with the further relaxation of restrictions.
Victoria
In Victoria, weekly support payments of between $1,000 and $8,400 – based on a company's payroll – will continue for COVID-impacted businesses for another six weeks.
Support for hospitality businesses will also continue, with those eligible to receive payments of between $5,000 and $20,000.
But these will gradually reduce as vaccination thresholds are reached, depending on capacity limits for the venues.
A small business hardship fund will also be extended allowing a further 30,000 businesses to receive one-off $20,000 payments.
Victoria is expected to reach the 70 per cent vaccination mark on 26 October and the 80 per cent vaccination rate on 5 November.
ACT
In the ACT, businesses impacted by COVID-19 have been eligible for a one-off $20,000 payment after the first week of a lockdown, with sole traders eligible for $7,500.
Businesses still facing impact to their turnover in October will be offered another grant of $10,000 and $3,750 for sole traders.
Additional grants on top of this will also be available for larger businesses and sector-specific support.
This will see a program to help tourism, events, hospitality, fitness and dance businesses to offer $5,000 for sole traders, rising to $25,000 for businesses with turnover greater than $5 million.
What are the locked-down jurisdictions saying?
Victorian Premier Daniel Andrews says he's "disappointed" about the decision to end financial support based solely on the threshold being reached.
"I certainly hope there's no business support needed after 80 per cent, that'd be terrific, but stomping your foot and saying there shall be no more payments made, that's not leadership," he said.
NSW Treasurer Dominic Perrottet said the state was aware some restrictions would remain in place once vaccination milestones were reached.
"Whilst we are tapering down with the federal government – the NSW government will maintain its contribution," he said. "[We know] there will be still some restrictions in place and that businesses will not be operating at full capacity."
ACT chief minister Andrew Barr said his government's funding model would ensure certain industries with a "longer tail impact" would receive support beyond the 80 per cent vaccination mark.
"We've made some decisions ourselves independent of the [federal] government to continue support for certain industry sectors up until Christmas."
Source: sbs.com.au