Feast Day of the Holy Monastery of Stavronikita presided over by Archbishop of Australia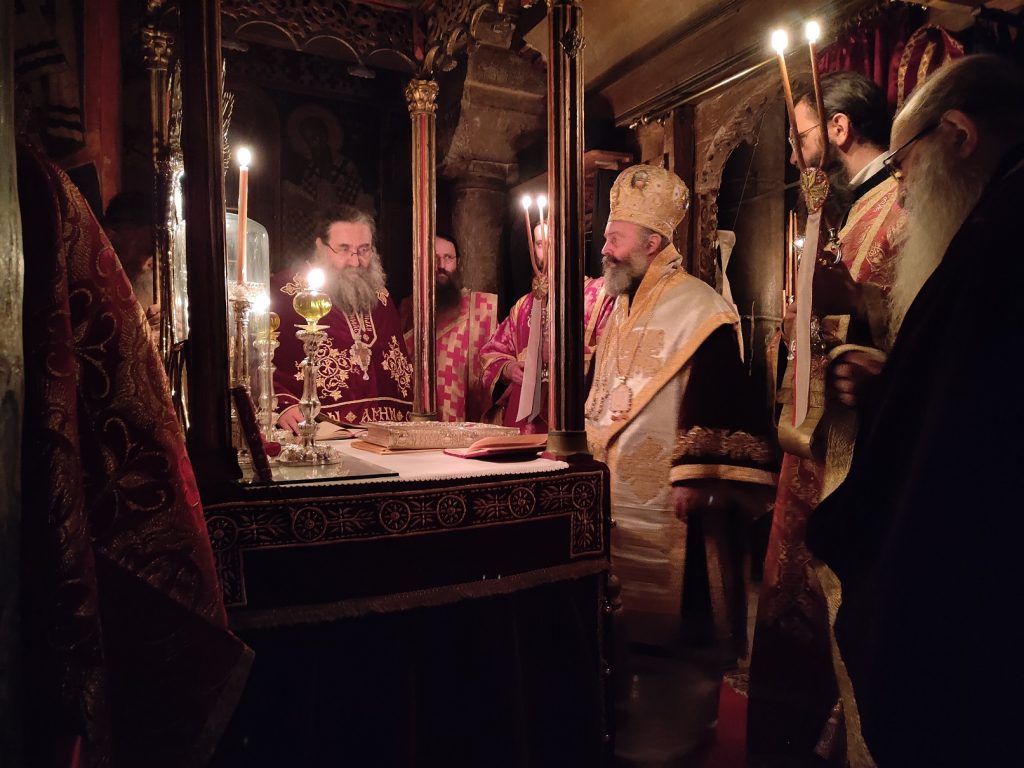 The Holy Patriarchal and Stavropegial Monastery of Stavronikita on Mount Athos, celebrated (with the Julian calendar) on December 19th / 6th, the memory of its patron, Saint Nicholas Bishop of Myra in Lycia, the Wonderworker.
The Festive Vigil was presided over by His Eminence Archbishop Makarios of Australia, who made his first visit to Mount Athos since his election to the Archdiocese of Australia.
The abbots of the Monasteries of Mount Athos and many pilgrims participated in the feast day of the Monastery of Stavronikita.
Source: fosfanariou.gr
More photos: