Feast Day of Saint Nektarios Celebrated with Great Splendour in Perth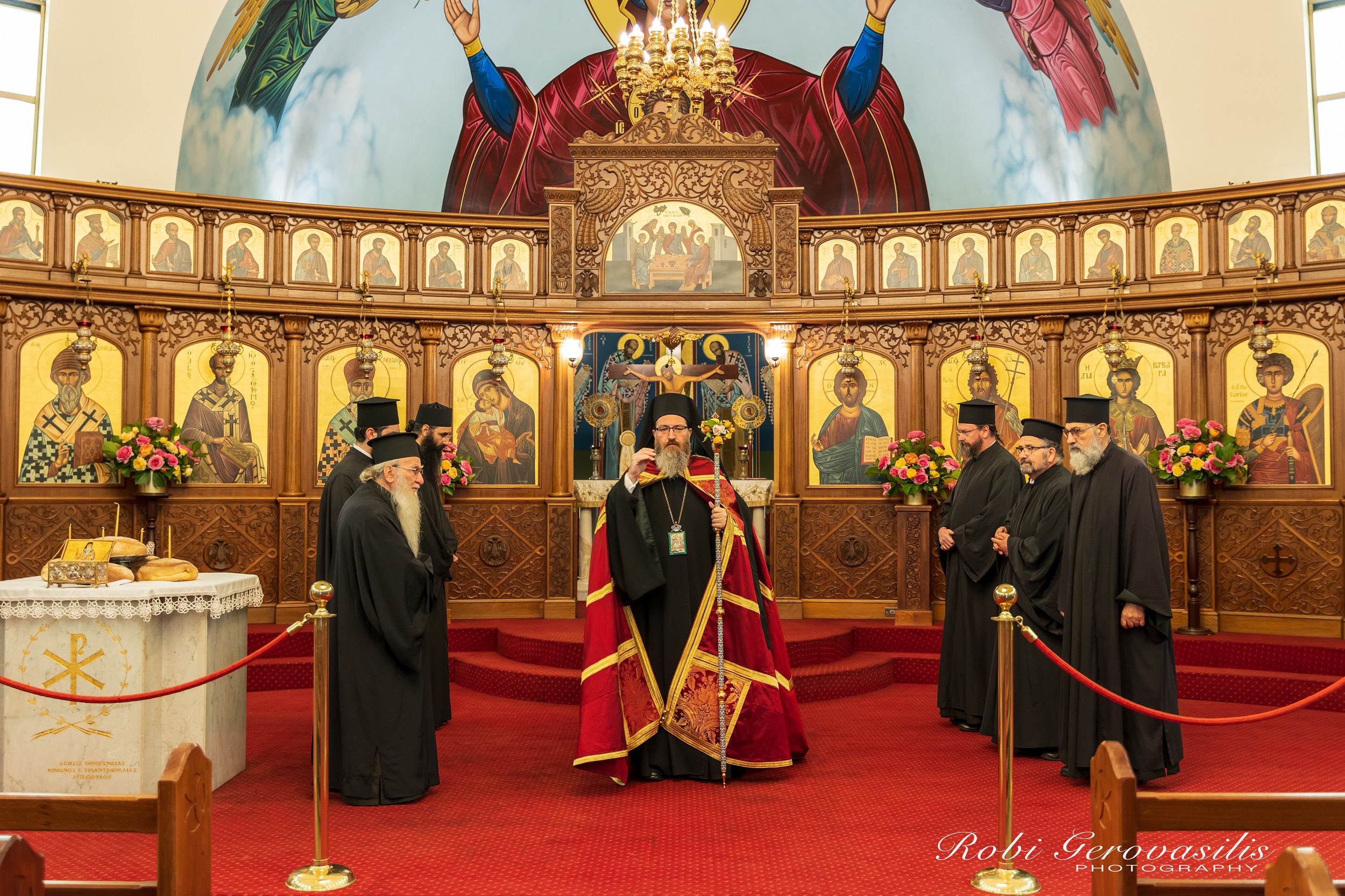 Saint Nektarios the Wonderworker and Bishop of Pentapolis, is one of the most renowned and loved saints venerated in the Orthodox Church. In just about every state in Australia a church has been built in his honour. The saint's feast day was recently celebrated with great splendour in Perth which also has a large beautiful church dedicated to Saint Nektarios.
The celebrations commenced with the Hierarchical Vespers Service on the eve of the feast and on the actual day a Hierarchical Divine Liturgy was celebrated. Both services were Presided over by His Grace Bishop Elpidios of Kyanea.
During the sermon His Grace reminded the congestion that this year marks the 60th Anniversary since the canonisation of Saint Nektarios by the Ecumenical Patriarchate of Constantinople. Saint Nektarios was official declared a saint by the church in April of 1961, only forty years after his repose. In addition His Grace stated how Saint Nektarios is the patron Saint of all those who are falsely accused. He is also a true example of patience and love and for this reason is seen as the Canon of Faith and Icon of Meekness.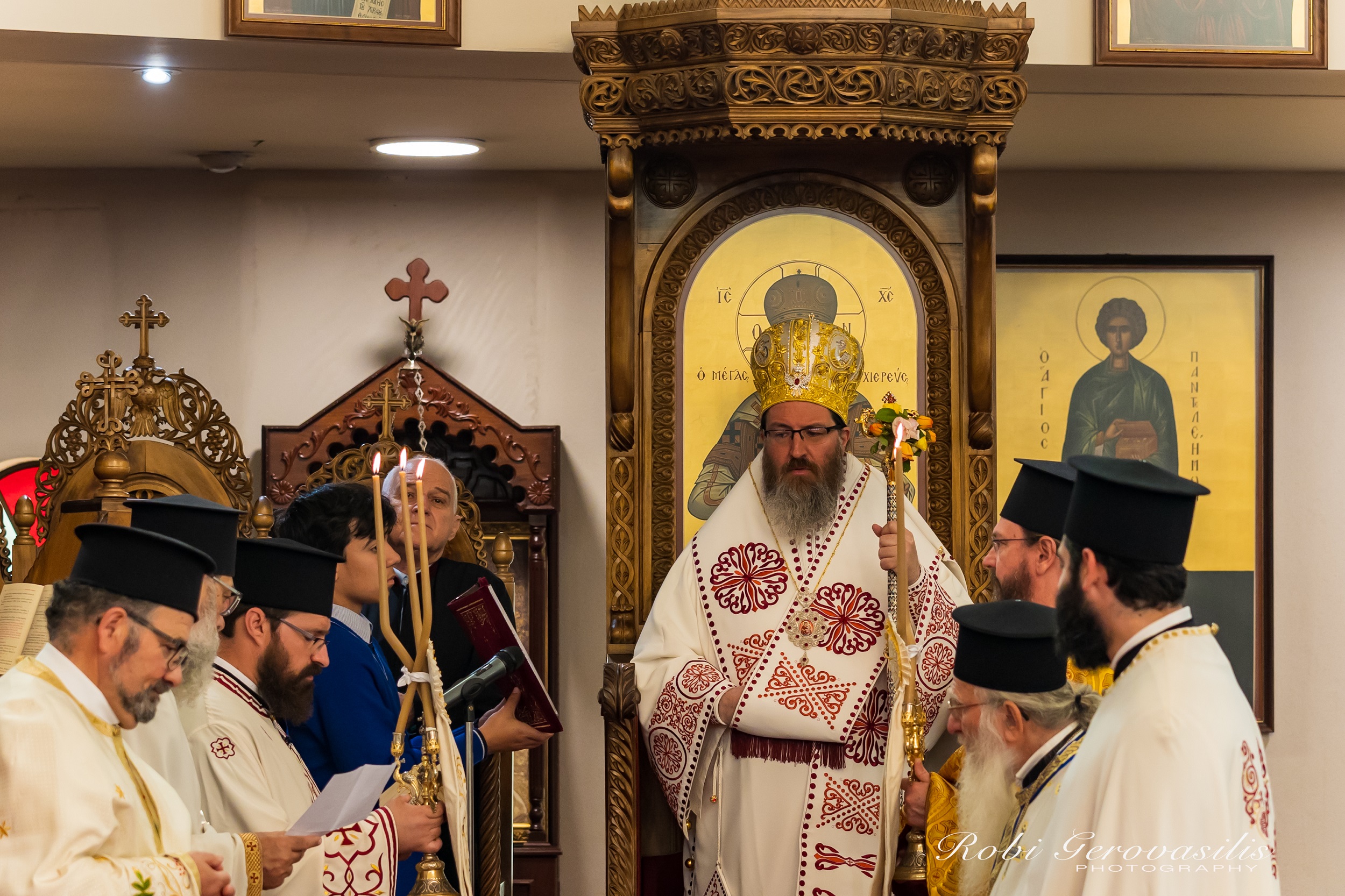 The Consul of Greece, Mrs Georgia Karasiotou together with the Principal, staff and students of Saint Hi Andrew's Grammar were also present and the church festivities.
Following the Divine Liturgy, His Grace thanked everyone for supporting the Saint Nektarios Parish Raffle and mentioned how $60 000 was raised within a short period of only three months. All these funds will be going towards the major church renovations.
Finally a delicious brunch was organised in the Archdiocesan District of Perth Conference Room in which over 200 people attended.