Evros fire enters 16th day, fire more manageable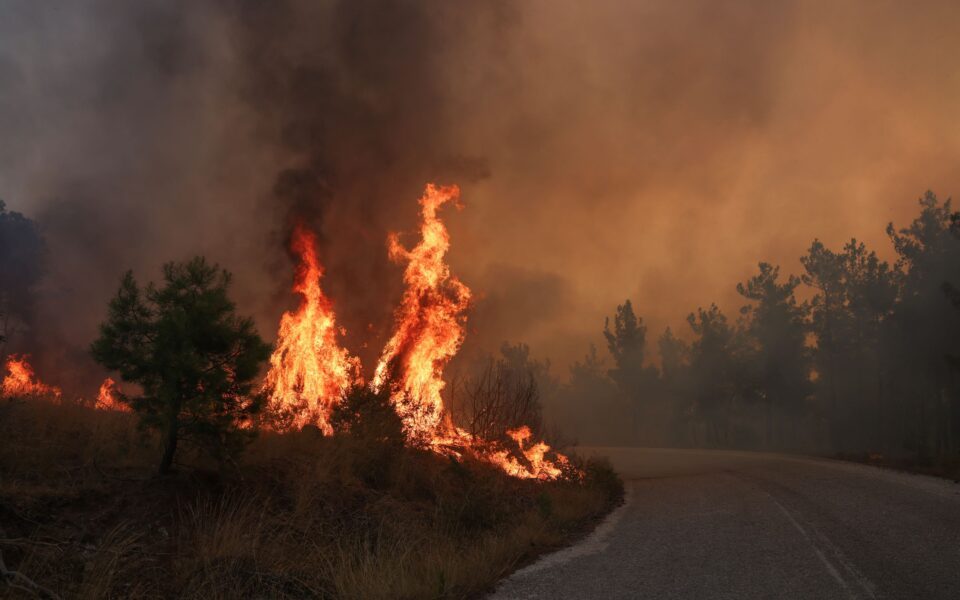 On the 16th day of the wildfires in Evros, the primary wildfire front was located south of the village of Soufli, between Leukimis and Provatonas, according to Greek Fire Service spokesperson Ioannis Artopios.
On Sunday morning he explained on the Greek state broadcaster ERT that the efforts are concentrated in the area south of Dadia forest.
In Evros, the firefighting effort involves 122 fire engines with a crew of 582 members, and 16 teams of firefighters on foot, supported by 17 firefighting aircraft.
The spokesperson mentioned 19 simultaneous fire fronts in Evros on August 21st. "We tackle one front, while new ones appear," he said.
He mentioned, however, that "most fronts have now been handled." The fight has not finished yet, "but the fire is now more manageable," he highlighted.
Source: ekathimerini.com