Evacuations ordered as wildfires ravage Greece's central and northeast regions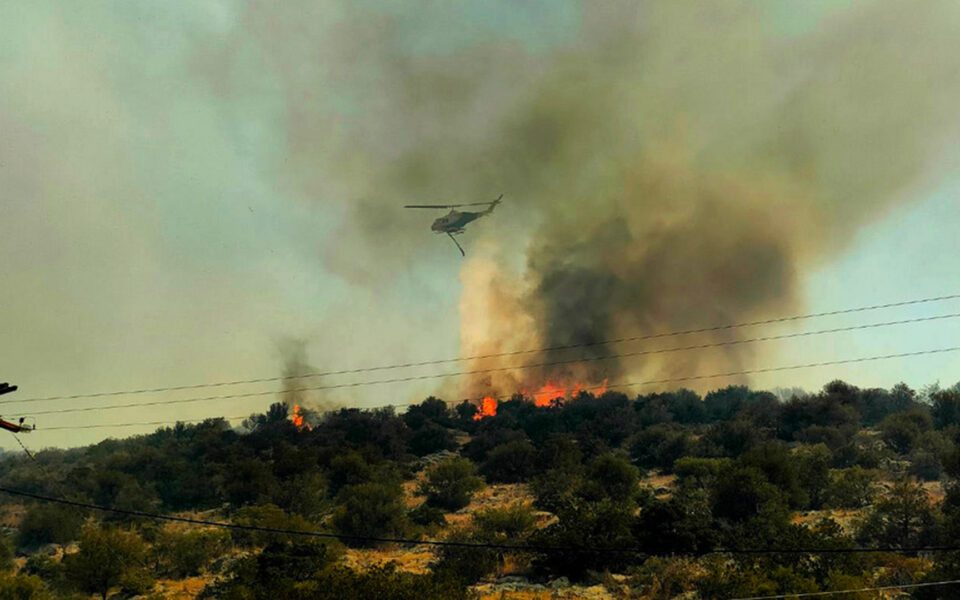 Greek authorities ordered the evacuation of two villages in the central Viotia region, about 100 kilometers (60 miles) northwest of Athens, after a forest fire broke out Monday morning. The coast guard put two patrol boats and several fishing boats and private vessels on standby in case an evacuation by sea was necessary.
In the northeast of the country near the border with Turkey, strong winds rekindled flames on several fronts in a major wildfire burning for a third day across forests and farmland near the town of Alexandroupoli.
Several homes were destroyed over the weekend. Thirteen villages were evacuated, while more than 200 firefighters, assisted by 16 water-dropping planes and seven helicopters, volunteers and the armed forces were battling the fire, government spokesman Pavlos Marinakis said.
With gale-force winds blowing in several parts of the country, authorities set the fire risk level in several regions, including that of the Greek capital, to "extreme."
Greece suffers destructive wildfires every summer, which officials say have been exacerbated by climate change.
Last month a wildfire on the resort island of Rhodes forced the evacuation of some 20,000 tourists. Days later, two air force pilots were killed when their water-dropping plane crashed while diving low to tackle a blaze on the island of Evia. Another three wildfire-related deaths have been recorded this summer.
Source: AP