Ephorate presents rare headless 'barbarian'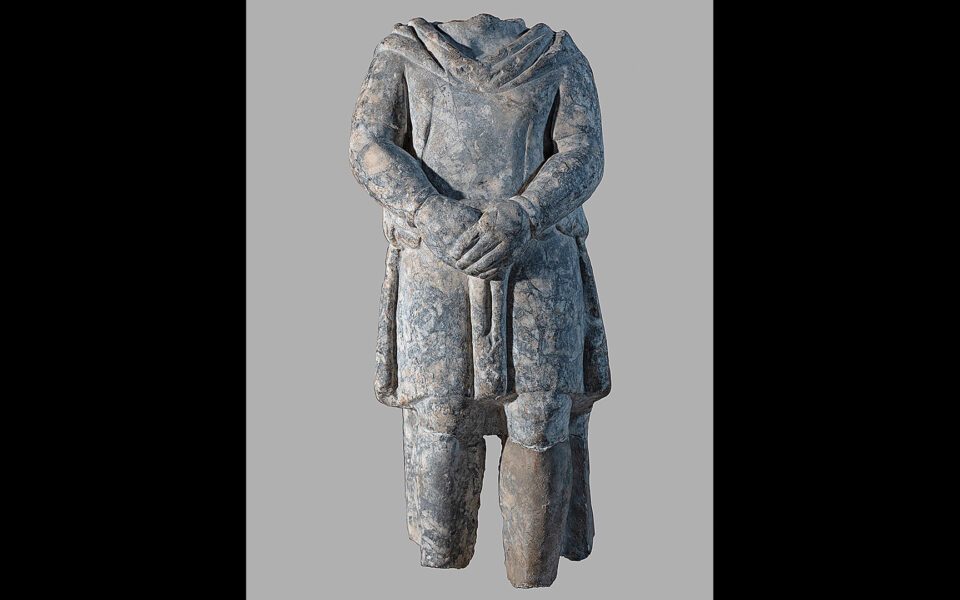 An unknown statue of a "barbarian," the likes of which do not exist in Greece, was unveiled for the first time on Friday.
The headless statuette from the 2nd century found in the warehouses of the Athens Ephorate of Antiquities at Hadrian's Library is rare not only because it was carved from black marble, but also because of the figure's apparent posture of submission.
"Sculptures like this are associated with the projection of the Roman emperor's power over foreign peoples," explains Dimitris Sourlas, an archaeologist at the agency.
"Although small in size, it stands out in the sea of white Attic sculptures kept in warehouses because of the dark stone," said Sourlas, who presented the headless statue on Friday at the Kanellopoulou Museum, during a scientific meeting on the history and topography of the northern slope of the Acropolis.
Source: ekathimerini.com