Emergency interventions to rebuild food-damaged infrastructure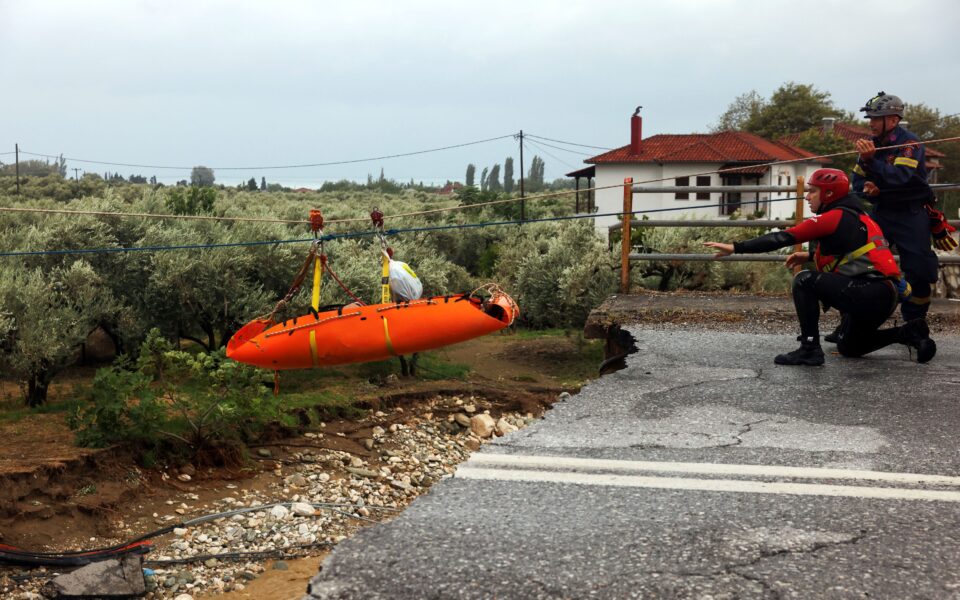 Rapid infrastructure repair projects amounting to over half a billion euros, mainly related to restoring the road and rail networks and bridges, will be included in the revised National Recovery and Resilience Facility Plan, with the aim of restoring the accessibility of flood-stricken areas, Minister of Infrastructure and Transport Christos Staikouras said on Wednesday during the Economist conference in the context of the 87th Thessaloniki International Fair.
The specific project is the first of three axes on which the government must act with "speed, safety and a plan," the minister pointed out.
The second axis concerns the implementation of new infrastructure projects, including with a fundamental redesign or construction of new infrastructure, better able to withstand more adverse conditions, in order to mitigate possible future risks.
The implementation of specific interventions in this field will require, as he said, additional financial resources, more than allocated in the past, through the use of eligible, future EU financial instruments and national resources.
Source: ekathimerini.com