Ecumenical Patriarch continues visit to Poland, meets with Ukrainian war refugees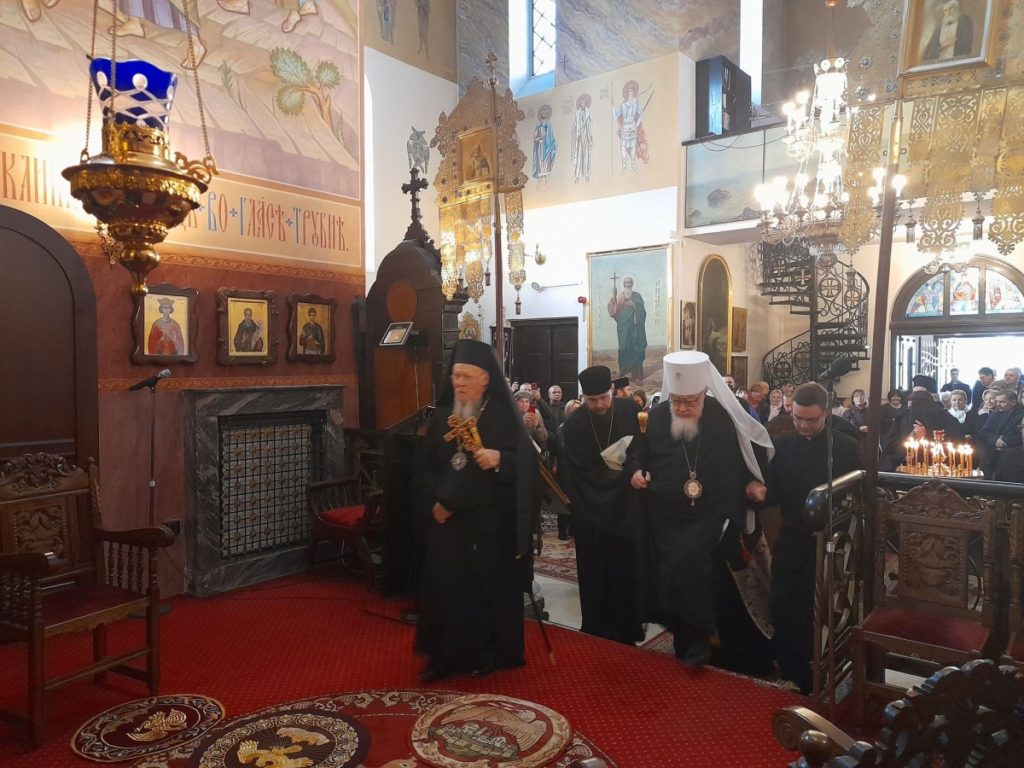 The Ecumenical Patriarch of Constantinople, His All Holiness Bartholomew I, continued his official visit to Poland this week.
On Monday, His All Holiness visited the parish of St. John of the Ladder, where he was welcomed by Orthodox Archbishop of Warsaw and Metropolitan of All Poland, His Eminence Sava. After blessing the faithful, the Ecumenical Patriarch performed a Trisagion service in memory of the reposed Primates of the Polish Orthodox Church.
His All Holiness spoke to the gathered faithful about the purpose of his visit to Poland, while being briefed over issues concerning Polish Orthodoxy.
Earlier, the Ecumenical Patriarch attended a doxology service at the Church of St. Cyril and Methodius, the Orthodox Metropolitan Cathedral of Warsaw.
The Ecumenical Patriarch met with members of the ethnic Greek community of Poland, with clerics, but also with Ukrainian war refugees, who are hosted at the Orthodox Cultural Centre of Warsaw.
His All Holiness thanked Polish President Andrzej Duda and Metropolitan Sawa for the invitation to visit Poland, while expressing his respect for the help that the people of Poland have offered to the refugees.
The Ecumenical Patriarch also thanked Metropolitan Sawa for the pastoral care extended to the Greek Orthodox faithful living in Poland.
Source: orthodoxianewsagency.gr
More Photos: