Divine Liturgy for the highschool students of Saint John's College, Preston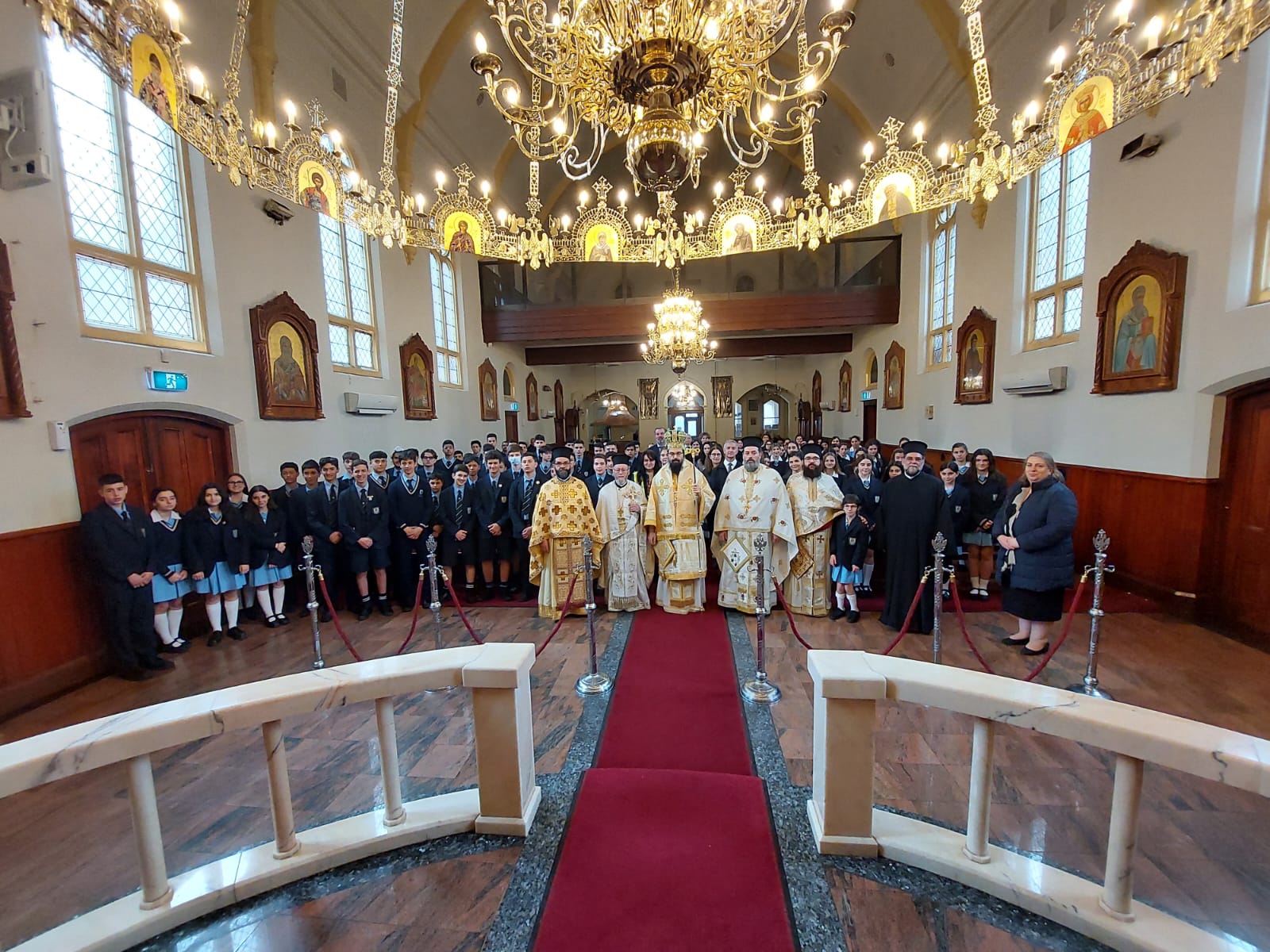 On Thursday, October 13, the highschool students of St. John's Greek Orthodox College, Preston, participated in the Divine Liturgy which was held at the Archdiocesan Church "Axion Esti", Northcote, Victoria, on the occasion of the end of the current school year.
During the Divine Liturgy, which was presided over by His Grace Bishop Evmenios of Kerasounta, accompanied by clergy of the Archdiocesan District of Northcote, everyone prayed for the grade 12 students who will take their final exams in a few days.
The sacred psaltery was graced with the melodious voices of students of the College, who are learning Byzantine music.
His Grace Bishop Evmenios of Kerasounta conveyed to everyone – the staff and the students of the College, especially those finishing Grade 12 – the wishes and blessings of His Eminence Archbishop Makarios of Australia.  His Grace pointed out to them, in fact, that their Shepherd will pray for them and for the good success of the students who will take part in the upcoming final exams.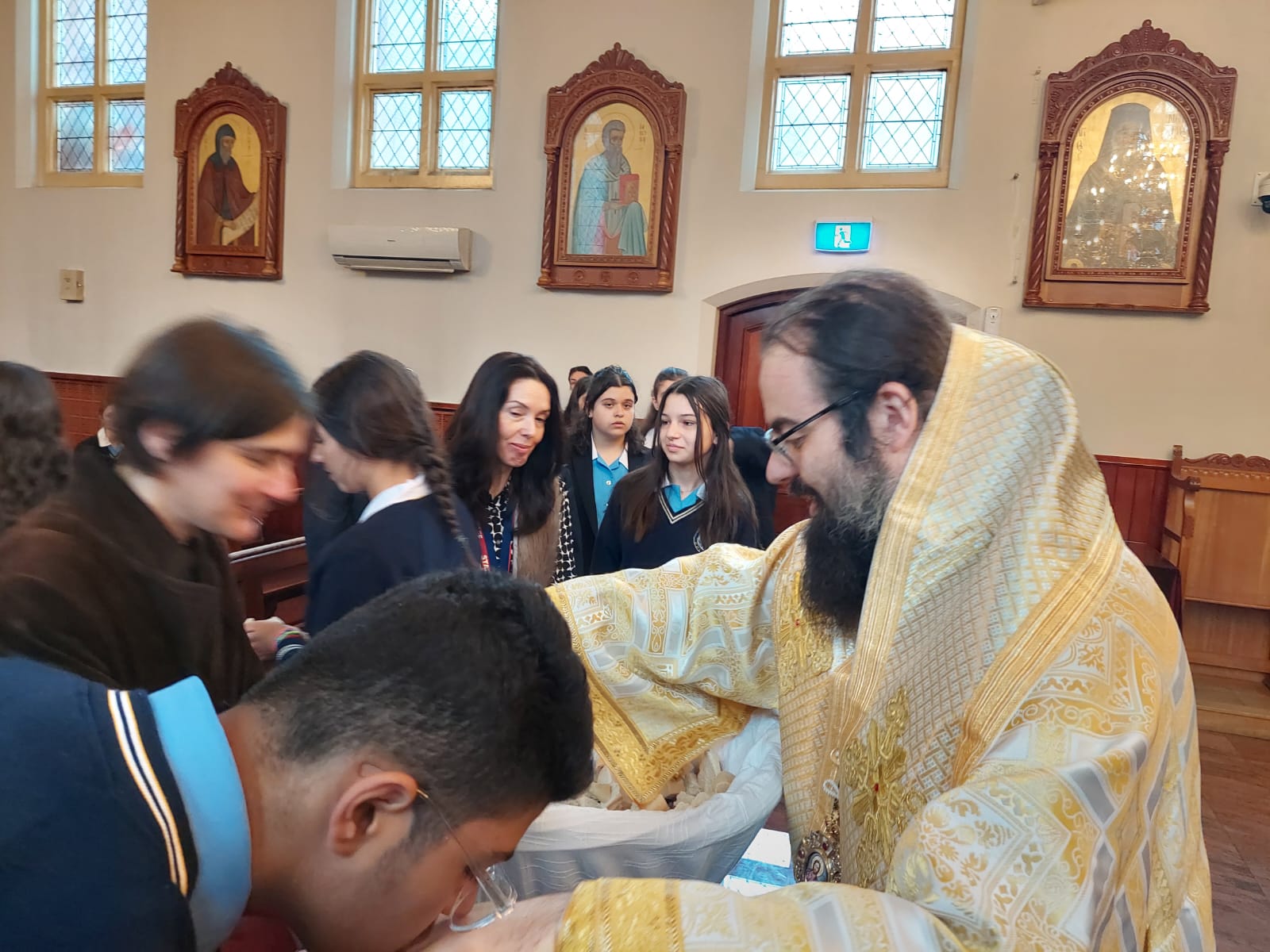 Also, Bishop Evmenios conveyed to the students a piece of advice, which he himself had received from His Eminence Archbishop Makarios, that a person's success does not come from achievements but from effort.He therefore urged them not to be anxious about the exams, but only to try as hard as they can and as far as they can, pointing out that Christ will do the rest for them.
In addition, he reminded them that the tests which have great importance in our lives are those concerning our behavior towards our fellow man. Love, respect and unity are conditions, as he emphasised in closing, to "receive, together with the degrees of this temporal life, and the degree of the Kingdom of God".
More photos: