Divine Liturgy and Memorial Service of the founders of St James Cathedral & the late Patriarchs of Jerusalem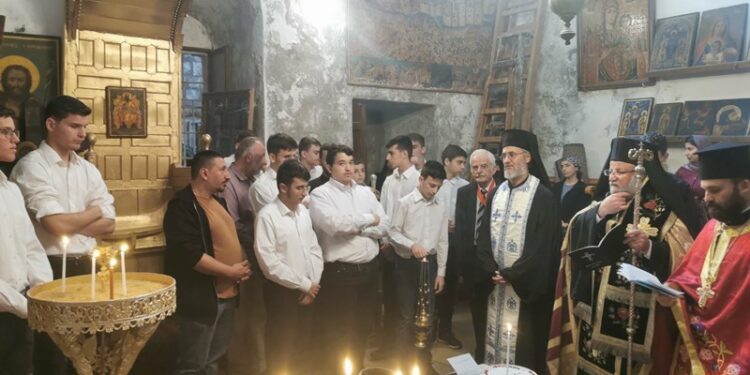 Following the feast of Saint James the Brother of God in his Cathedral, on Friday, November 5, 2022, in memory of the builders of this Cathedral and in memory of the Holy Forty Martyrs of the Holy Fathers consecrated in the chapel next to this church, Vespers was celebrated on Saturday afternoon.
On the morning of Sunday, November 6, 2022, a Divine Liturgy was held in this Cathedral after the Memorial Service, which was held in the adjacent chapel of the holy Forty Martyrs, presided over by Archbishop Philoumenos of Pella, with the co-celebration by priests. The chanting was delivered by the Byzantine choir singers of the Cathedral in Arabic and Vasilios Gotsopoulos in Greek, as the service was attended by members of this parish of the Arabic-speaking Community of the Patriarchate in Jerusalem.
Before Holy Communion was distributed to the faithful, His Eminence spoke about the personality of Saint James the Brother of God, the First Bishop of Jerusalem, and his work for the Patriarchate of Jerusalem and the world at large.
Source: Patriarchate of Jerusalem
More photos: