Distinguished journalist Alan Jones visits the Holy Archdiocese of Australia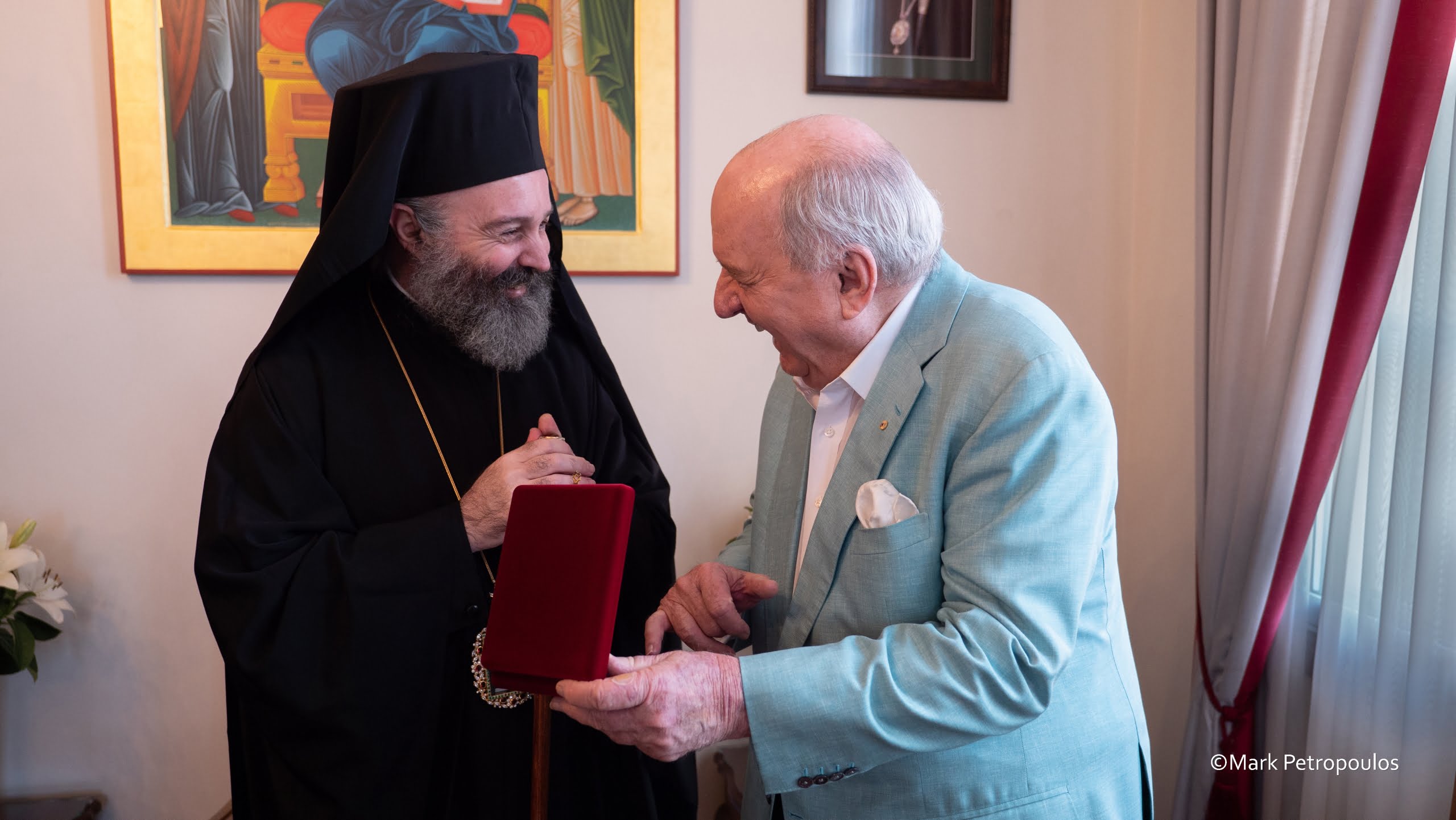 His Eminence Archbishop Makarios of Australia received the distinguished Australian journalist, Mr Alan Jones, in the central offices of the Holy Archdiocese of Sydney on the morning of Saturday, 29 May.
His Eminence gave Mr Jones a tour of all the areas of the Archdiocese, St Andrew's Theological College and the Holy Cathedral of the Annunciation of the Theotokos. He was also provided with extensive information about the ambitious works launched by the Greek Orthodox Church within the scope of the redevelopment of its central headquarters in Redfern.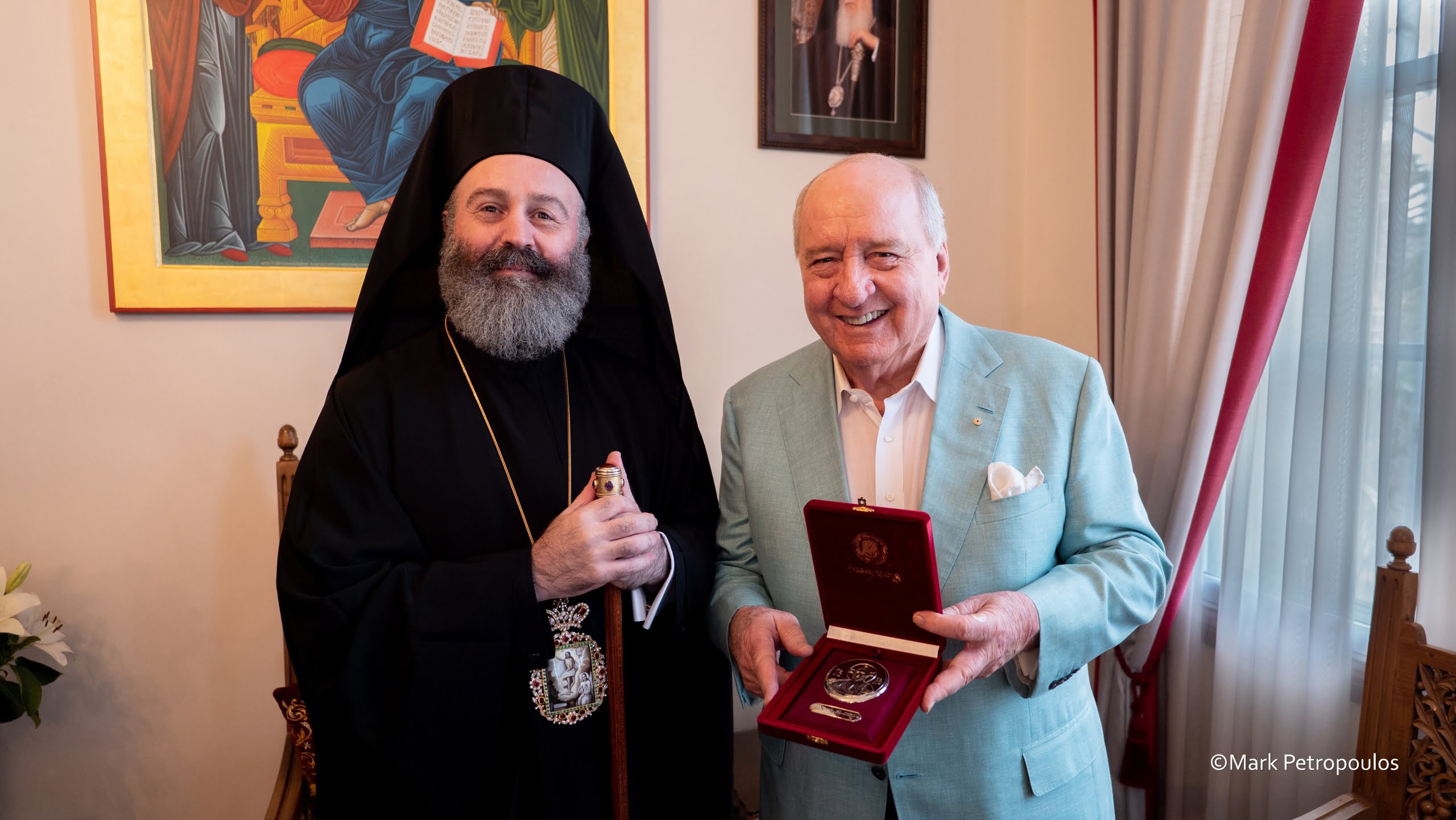 Mr Jones had the opportunity to meet with the staff of the Theological College, showing a keen interest in its activities, while during his visit of the Cathedral, having respectfully lit a candle, he was informed about its history by the Parish Priest, the Very Reverend Archimandrite Christophoros Krikelis.
This was followed by a private meeting between the Archbishop and the distinguished journalist, where issues of common interest were discussed in a cordial atmosphere.
After the meeting, His Eminence thanked Mr Jones for his visit and gave him an icon of Christ as a blessing.