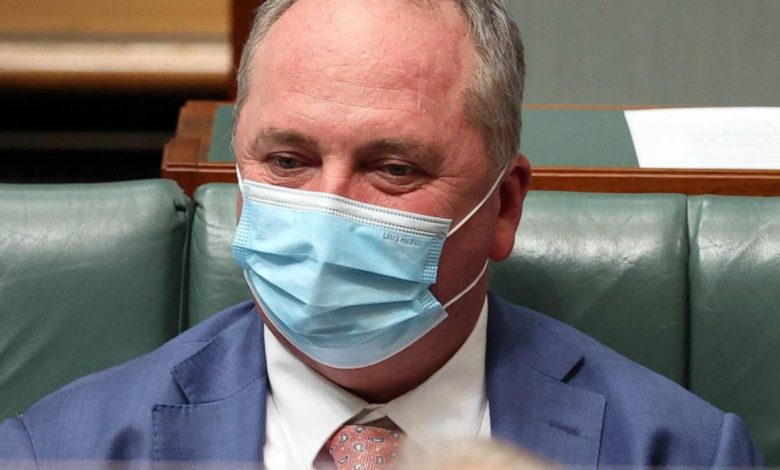 Australia's deputy prime minister is currently in the United States, and chose to get tested for COVID-19 after experiencing symptoms.
Deputy Prime Minister Barnaby Joyce has tested positive for COVID-19 in the United States, it has been announced.
The Nationals leader is currently in Washington DC and chose to get tested after suffering from mild symptoms.
"Mr Joyce will remain in isolation until further advice," a statement from the Deputy Prime Minister's Office said on Thursday.
"Remaining members of the delegation have tested negative."
Mr Joyce is currently on a 10-day overseas trip which has included a stop in London where he met with UK ministers, discussing the AUKUS pact.
In a meeting with UK Foreign Secretary Dominic Raab, the pair "[reaffirmed] our great nations' enduring partnership", the British MP said.
In Washington, Mr Joyce is reported to have set up meetings with Republicans and Democrats to discuss the influence of Facebook and other social media giants.
Speaking to The Australian Financial Review newspaper ahead of the visit, Mr Joyce said he wanted to work with congressional leaders to curb the power of Mark Zuckerberg, adding the Facebook founder was "not above democracy".
Deputy Nationals leader David Littleproud tweeted on Thursday: "I've been in touch with Barnaby this morning, he let me know he tested positive for COVID-19.
"He's isolating in the US until it's safe for him to come home and we wish him all the best for his recovery."
Source: www.sbs.com.au