NSW reported 29 deaths from COVID-19, with another 35 people dying in Victoria during the latest reporting period.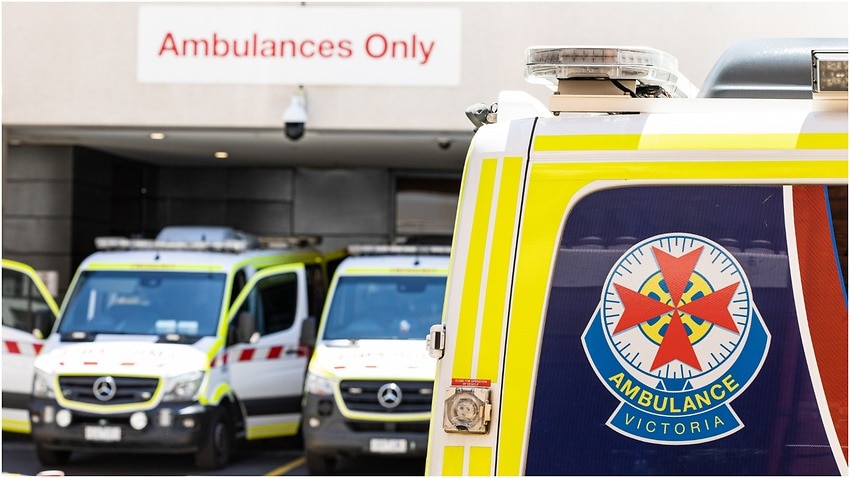 The Omicron wave has put hospitals across the country under strain. Source: Getty Images
The number of people with COVID-19 being treated in intensive care has dropped in Queensland, NSW and Victoria.
It comes as NSW recorded 29 deaths in its latest reporting period, while 2,794 are in hospital and 175 in ICU. That's a drop from the 2,943 hospitalisations and 186 patients in ICU recorded on Tuesday.
There were 35 deaths reported in Victoria, with the state recording 1,089 hospitalisations and 113 patients in ICU.
There were 119 in intensive care and 1,057 in hospital on Tuesday.
Queensland recorded nine deaths, and a drop in hospitalisations from 928 to 889 and a fall in ICU numbers from 51 to 47.
Meanwhile, a leading health expert has warned of the potential spread of the virulent Omicron COVID-19 strain during Australia Day events as large crowds gather for protest or celebration.
Chair of the Coalition for Epidemic Preparedness and former health department head Jane Halton said the closer people pack together, the more likely the virus will spread.
"We know it's highly infectious and the closer everyone gets together, the more the likelihood you'll be close to someone who's got COVID and therefore the greater the likelihood you'll contract it," she told the Nine Network on Wednesday.
"People should be careful. What we don't want to see is a big increase in cases."
With AAP.
Source: sbs.com.au