Celebration of the memory of Saint Nektarios in Aegina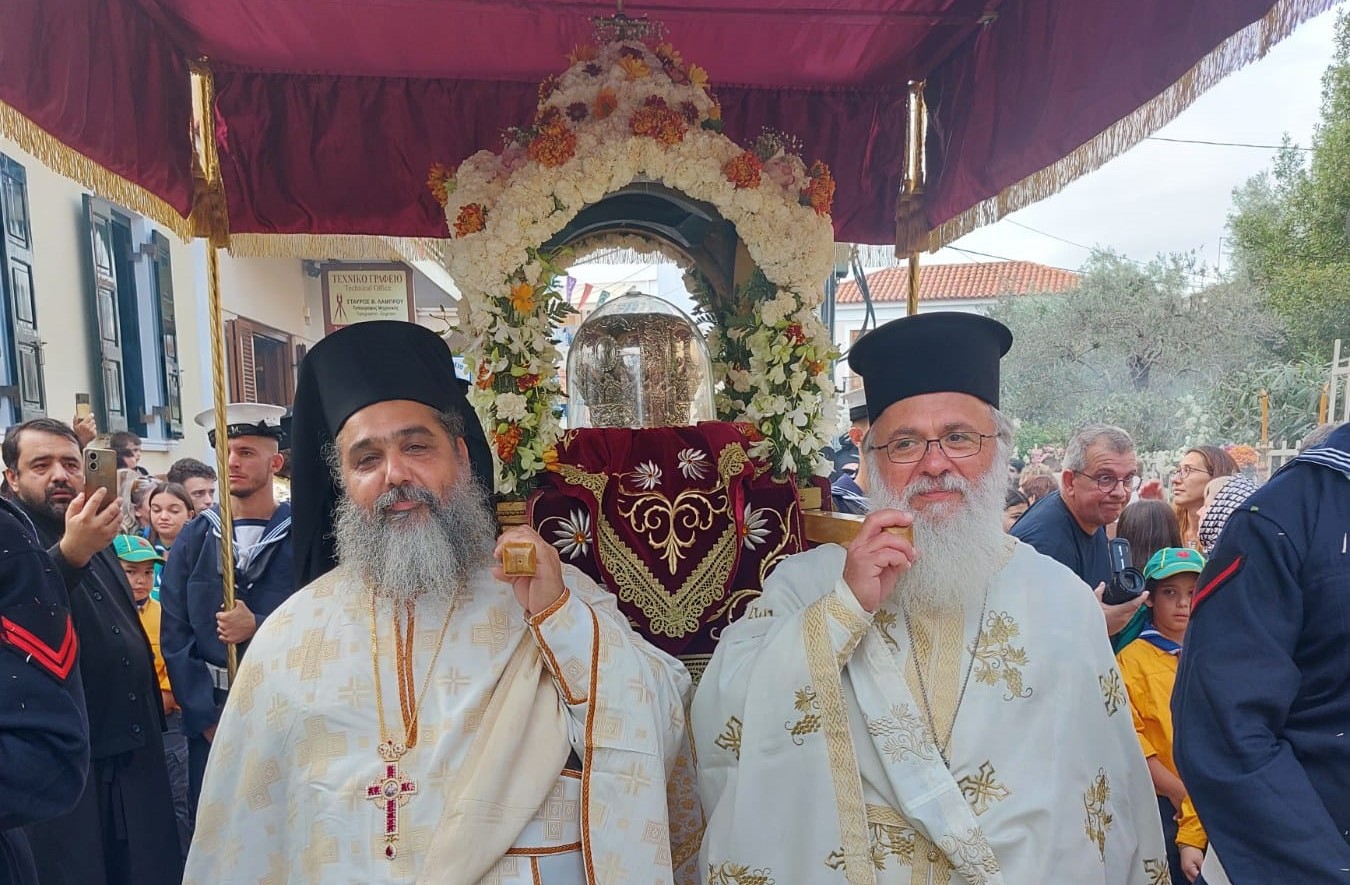 On Thursday, 9 November 2023, with due ecclesiastical splendour at the impressive Church of Saint Nektarios in Aegina, the Poly-Hierarchical Divine Liturgy took place, presided over by His Eminence Metropolitan Ioustinos of Nea Krini and Kalamaria, who also delivered the holy sermon, while he was also joined in co-celebration by His Eminence Metropolitan Nikiphoros of Gortyna and Megalopolis, His Grace Bishop Nektarios of Jegra, (Patriarchate of Serbia), and the local Shepherd, His Eminence Metropolitan Ephraim of Hydra, Spetses and Aegina, who thanked the Holy Hierarchs with warm words, as well as the Deputy Minister of Education and Religious Affairs Ms. Domna Michailidou, the Priests, the Abbess Gerondissa Timothei, the choir, the Authorities, the Schools, for their participation in the feast day celebrations.
After the Festive Doxology, a procession took place which passed through the port of the Island and ended up at the Holy Metropolitan Church, taking the holy icon and Relics of Saint Nektarios around the Island of Aegina.
Crowds of believers, especially from Romania, came to the Holy Monastery of Saint Nektarios to honour the Great and Ecumenical Saint Nektarios the miracle-worker.
More photos: