British Museum eyes 'partnership' over Parthenon Sculptures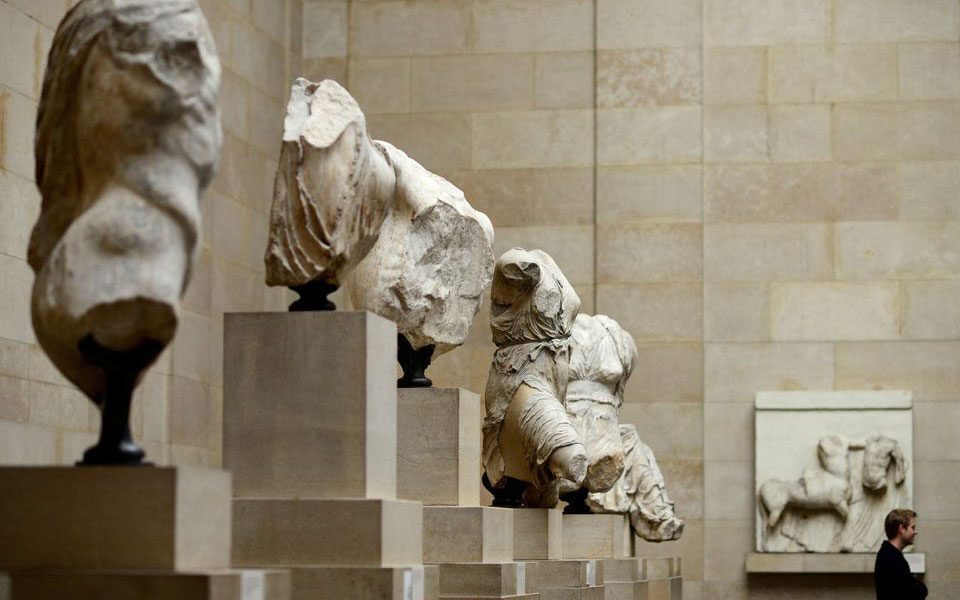 The British Museum hopes it can reach an agreement with Greece over the Parthenon Sculptures "that requires no one to relinquish their claims," the chairman of the institution's board of trustees said on Wednesday night, reiterating the possibility of a quid pro quo arrangement between London and Athens that would not broach the controversial matter of the sculptures' ownership.
Speaking at the trustees' annual dinner – held for the first time in the museum's Duveen Gallery, where the splendid Greek artifacts are being exhibited – George Osbourne spoke again of an "agreement that enables these great sculptures to be seen in Athens, as well as London."
The agreement, he added, could also be one that "allows other treasures from Greece, some that have never left those shores, to be seen here at the British Museum."
"As trustees, we look for a partnership with our Greek friends that requires no one to relinquish their claims, asks for no changes to laws which are not ours to write, but which finds a practical, pragmatic and rational way forward," Osbourne elaborated in his speech, which came just a few days before Greek Prime Minister Kyriakos Mitsotakis is expected to visit London for an annual investment roadshow.
Osbourne's comments were welcomed by the Parthenon Project, a nongovernmental organisation dedicated to the reunification of the sculptures, with a spokesperson saying that "by agreeing to disagree on the matter of ownership," the two sides could reach a win-win arrangement. 
In a column in the Spectator magazine in May, Osborne had said that the London museum is "exploring with the Greeks whether there's a way to solve this 200-year-old dispute" over ownership of the sculptures, so they "can be seen both in London and Athens, while treasures currently in Greece could be seen by new audiences here."
The Parthenon Sculptures were removed from Athens by Britain's Lord Elgin from 1801 to 1812. 
Source: ekathimerini.com