Bourtzi island fortress in Nafplio reopens to the public after restoration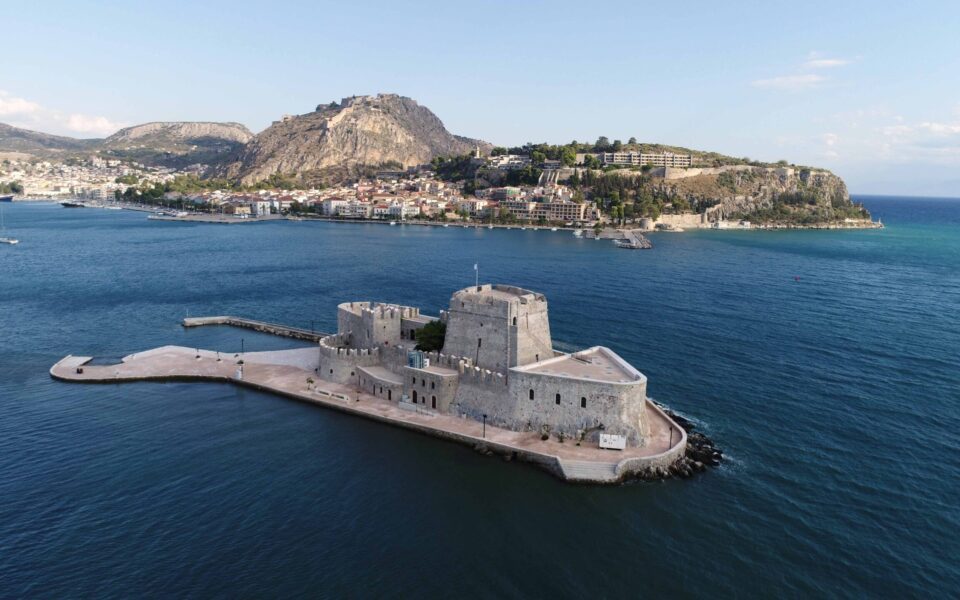 The island fortress of Bourtzi, a Venetian castle situated in the middle of Nafplio's harbor in the Peloponnese, will reopen to the public starting this Saturday, as announced on Thursday.
Visitors can explore the fortress every day from Monday to Sunday, between 9 a.m. and 8 p.m.
The fortress of Bourtzi was initially designed by Antonio Gambello, an architect from Bergamo, in 1471. The construction was completed by the engineer Brancaleone. Originally, it served as a small castle where an executioner lived, and prisoners were put to death.
Source: ΑΜΝΑ