Bishop Kyriakos of Sozopolis celebrated Sunday of Orthodoxy at the Parish of St Athanasios, Springvale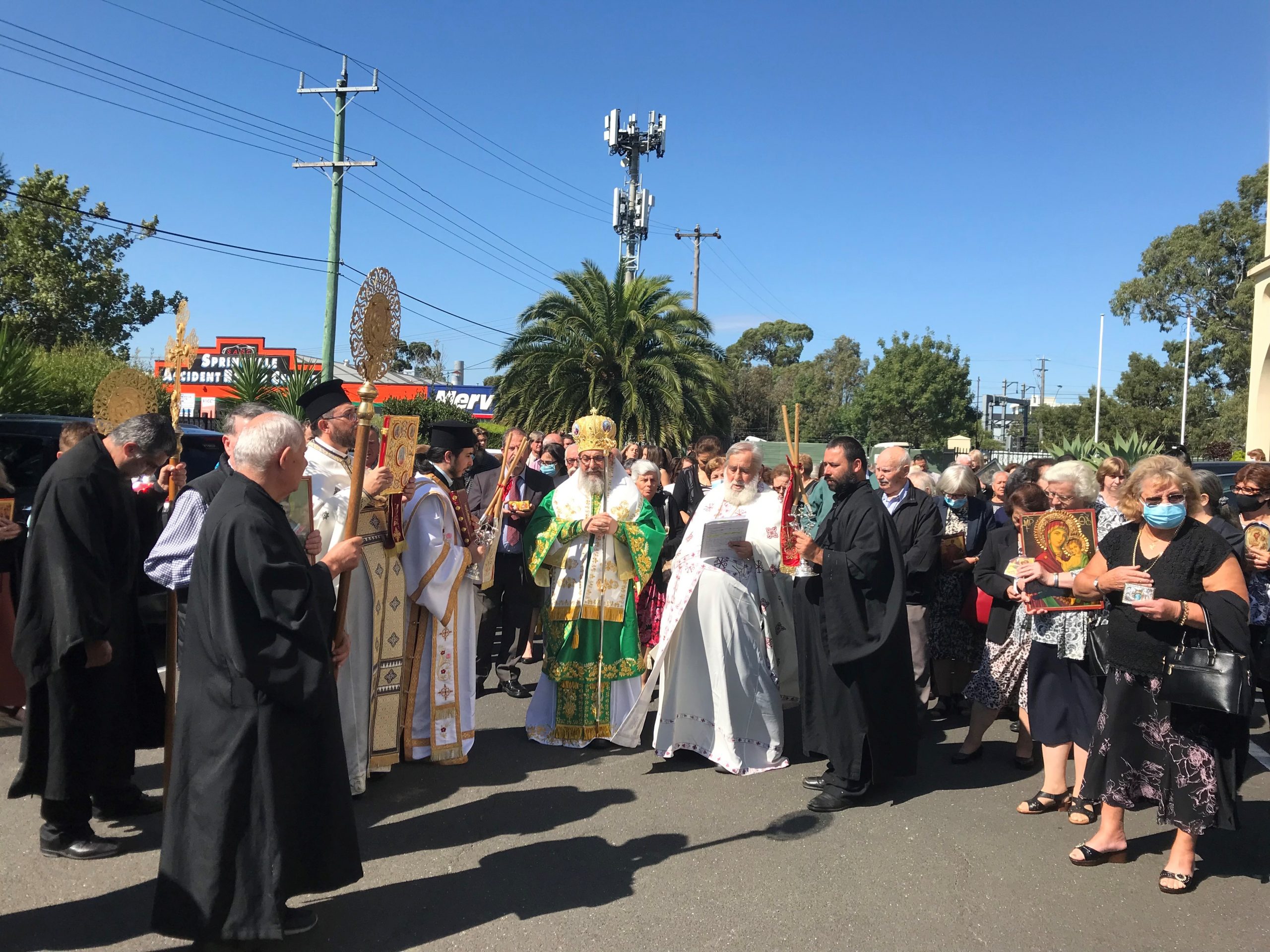 After nearly two years of Church closures and lockdowns the bells at St Athanasios Springvale tolled joyfully as His Grace Bishop Kyriakos of Sozopolis presided over the Divine Liturgy on Sunday March 13th to celebrate Sunday of Orthodoxy.
At the conclusion of the service, icons were carried in a procession around the church of St Athanasios commemorating the victory of icons, because "he who venerates the icon, venerates in it the reality for which it stands" – holiness and the reality of deification.
Upon the completion of the Litany His Grace conveyed the Blessings of His Eminence Archbishop Makarios of Australia and thanked Fr Eustathios Laddas and Fr John Frangos for their warm welcome to the Parish.
More Photos: