Bishop Bartholomew of Charioupolis at St Panteleimon Goulburn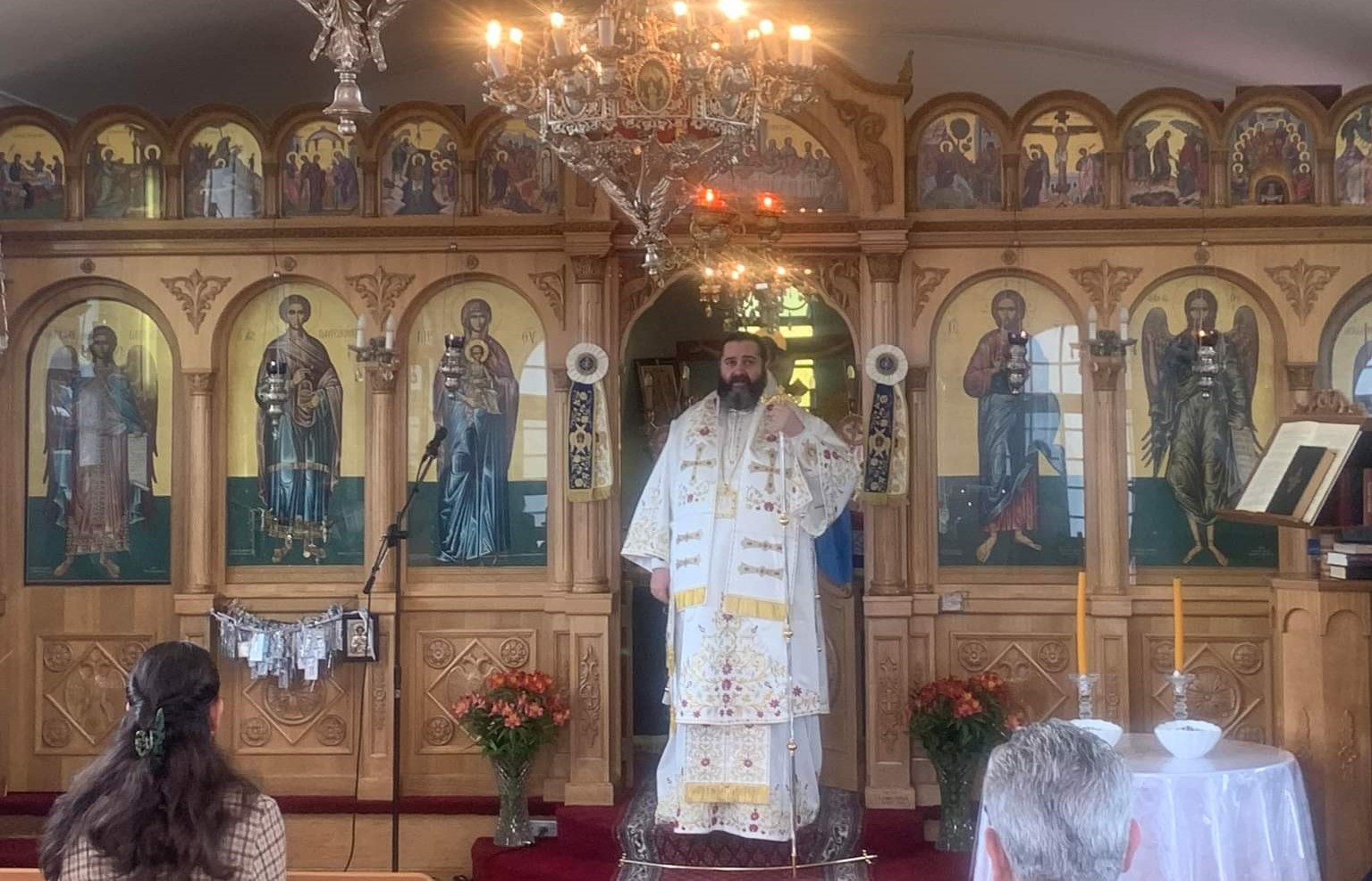 His Grace Bishop Bartholomew of Charioupolis served Matins and the Divine Liturgy at the Church of St Panteleimon in Goulburn today. It was the first service His Grace served in Goulburn following his recent episcopal ordination. Assisting His Grace was Parish Priest Rev Kyriakos Theologou.
In his sermon His Grace explained the importance of today's gospel reading in entering the Kingdom of God. His Grace mentioned that today we were given a criteria on how to love our fellow human person. And to enter the eternal Kingdom one must love our fellow human person. We cannot claim to love God if we neglect to love our fellow brethren.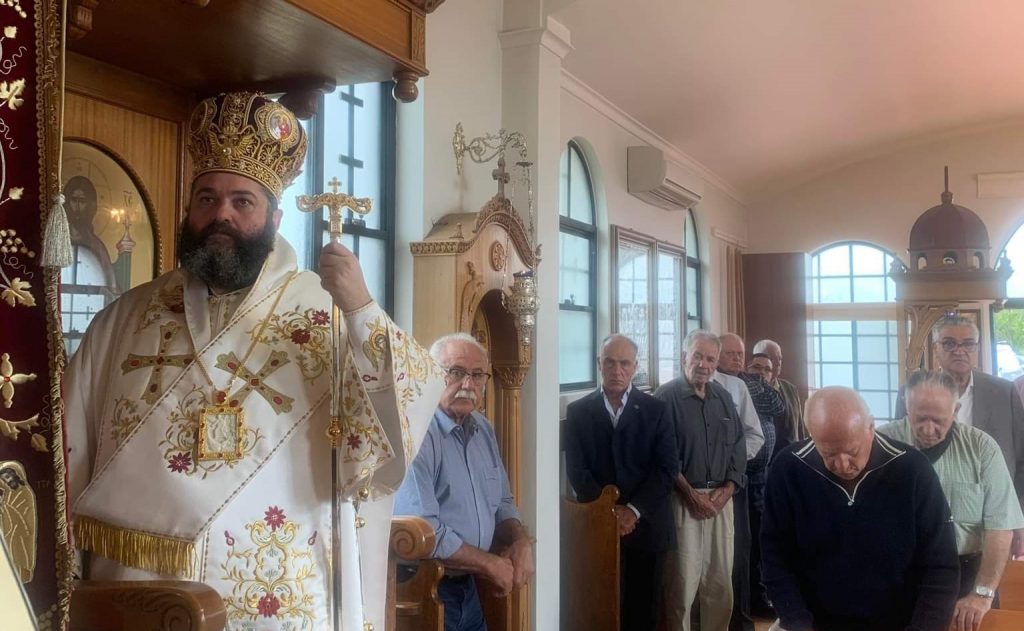 At the end of the service Father Kyriako thanked His Grace for visiting the regional town of Goulburn and wished him good health and strength in his Episcopal duties. Furthermore on behalf of the Parish Council he presented His Grace a gift , an epigonatio of St Panteleimon.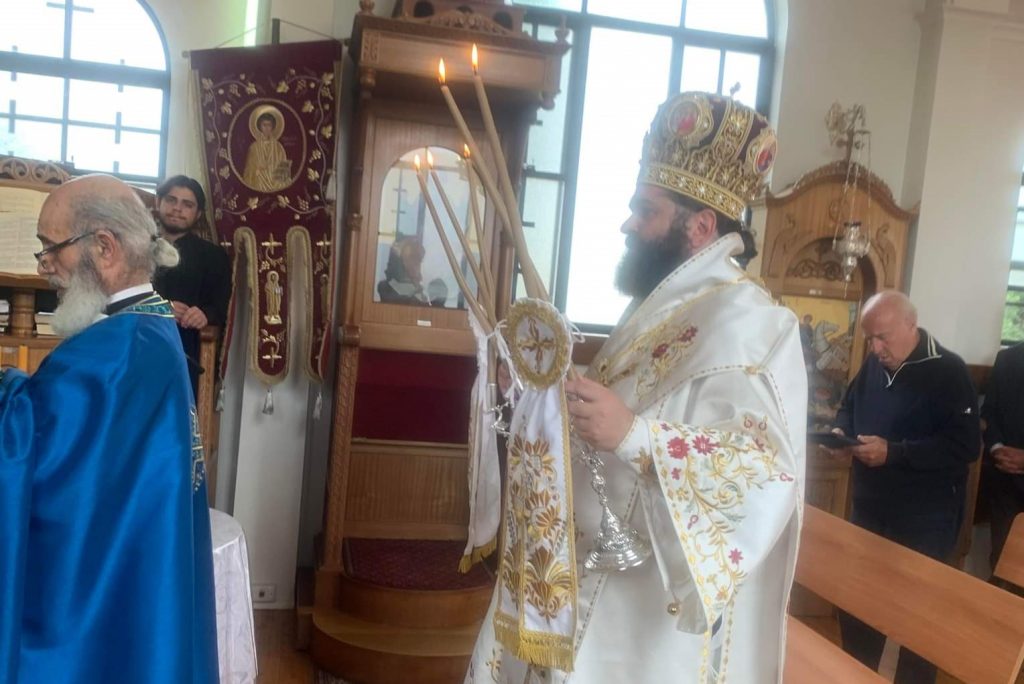 In return His Grace thanked Father Kyriako and the President for his kind words and gift and expressed his gratitude to God for three blessings today. Firstly that he had the opportunity to thank St Panteleimon for His prayers after he was seriously ill in hospital and now he is feeling better. Secondly because he remembers coming to the church when he was 8 years of age with his late parents and loved it so much that he wanted to come every week. Thirdly because it was the first service he served with Fr Kyriako, who was assisting the Bishop when he was a parish priest .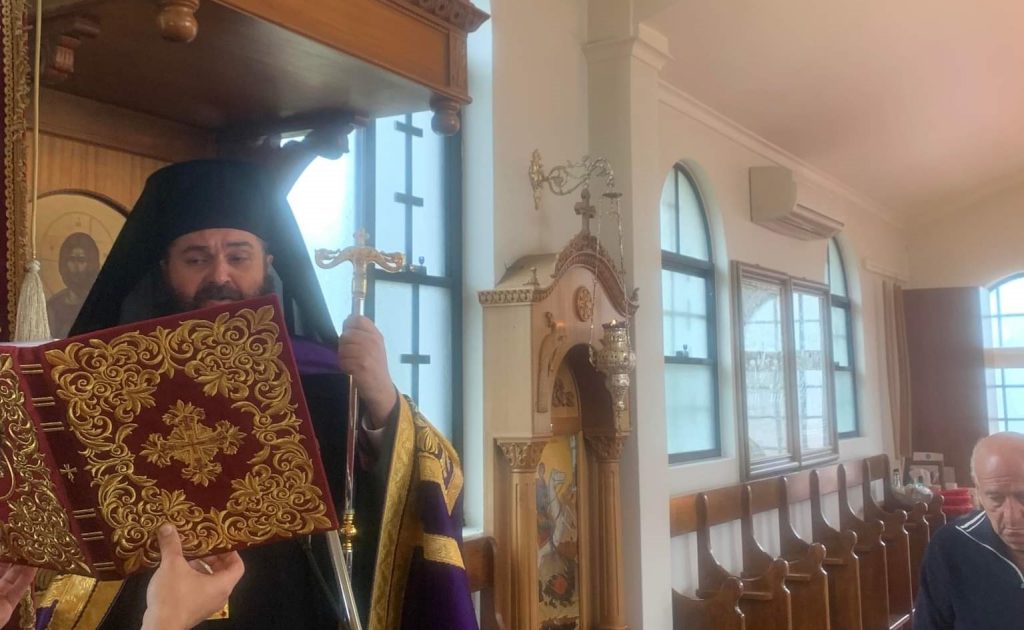 His Grace then conveyed the love and best wishes of His Eminence Archbishop Makarios of Australia and stated that His Eminence loves and respects the people of Goulburn and is looking forward to visiting the church soon.
Lunch was served afterwards.