Biden congratulates PM Mitsotakis on win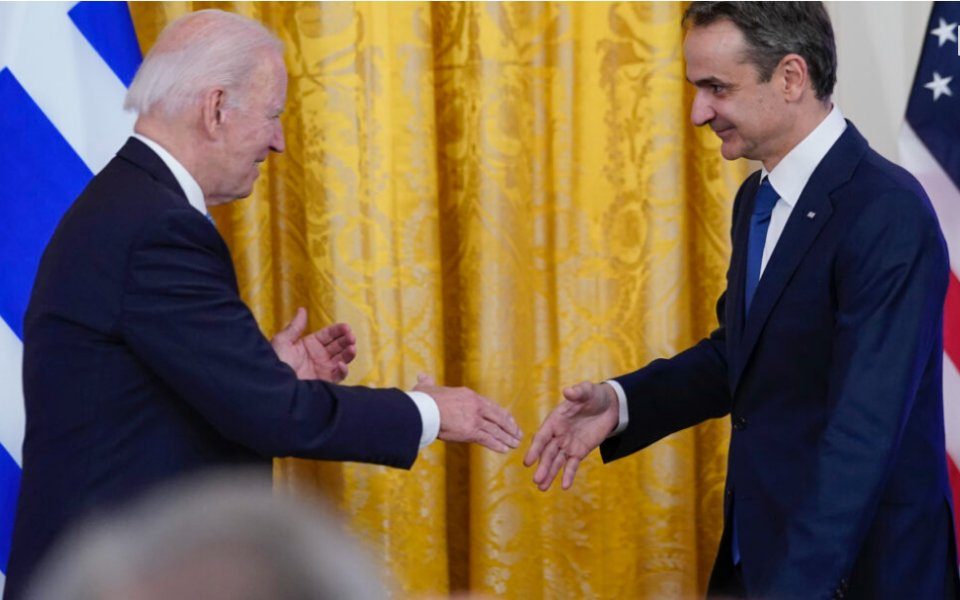 US President Joe Biden called Prime Minister Kyriakos Mitsotakis Sunday to congratulate him on his substantial victory in last Sunday's election.
According to the Prime Minister's office, Biden noted that he is looking forward to even closer cooperation with the Greek government, especially on security and energy issues. He also acknowledged Greece's support for Ukraine for the very start of the latest Russian incursion, in February 2022.
Greek-US bilateral relations have moved over the years from occasionally testy to what is widely acknowledged as a high point at present.
"Had the pleasure to speak with @POTUS today," Mitsotakis later tweeted in his official account. "We discussed Greece's role as a pillar of stability and security in the region, our deepening economic ties and unwavering support for Ukraine. As I said in my address to the US Congress: our partnership is as long as it is enduring."
Later, the White House published a readout of the phone call: "President Joe Biden spoke today with Prime Minister Kyriakos Mitsotakis of Greece to congratulate him on his re-election. The leaders underscored the close relations between our countries, including our strong defense partnership as NATO Allies, efforts to deepen our economic ties, and enduring people-to-people bonds. They pledged to continue the close cooperation between our governments on the full range of shared priorities, including maintaining stability in the Aegean."
Source: ekathimerini.com