Beautiful fresco restoration underway at Monastery in Central Greece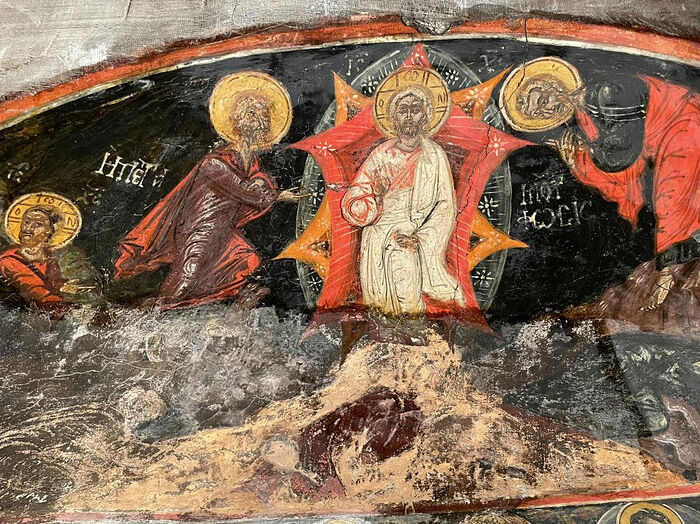 Thanks to a generous donation from the doctor and surgeon Mr. Fanis Stathis, the maintenance and restoration of frescoes at one monastery in central Greece is well underway.
With the guidance of the Kardista Department of Antiquities, the conservator Alexandros Konstantas and his team have started work on the frescoes at Holy Transfiguration Monastery in the village of Argithea, Karditsa.
According to the Metropolis of Thessaliotis and Fanariofersala, the monastery was founded on July 11, 1655 by Monk Parthenios, as stated in the inscription above the entrance to the main church.
The cross-shaped church is small, with a highly valuable wood-carved iconostasis. The narthex was added in 1797.
The monastery played an important role in modern Greek history, because many of the fighters of the Greek War of Independence found refuge there. Also, people looking for spiritual comfort amidst the Turkish Yoke moved near the monastery, which blossomed into the village of Grypiana.
On December 18, 1862, the monastery was looted, and Abbot Konstantinos, Priest Athanasios, and six other Christians were killed, and sacred vessels were stolen.
More Photos:
Source: orthodoxianewsagency.gr