Australians promised path out of lockdowns under four-stage recovery plan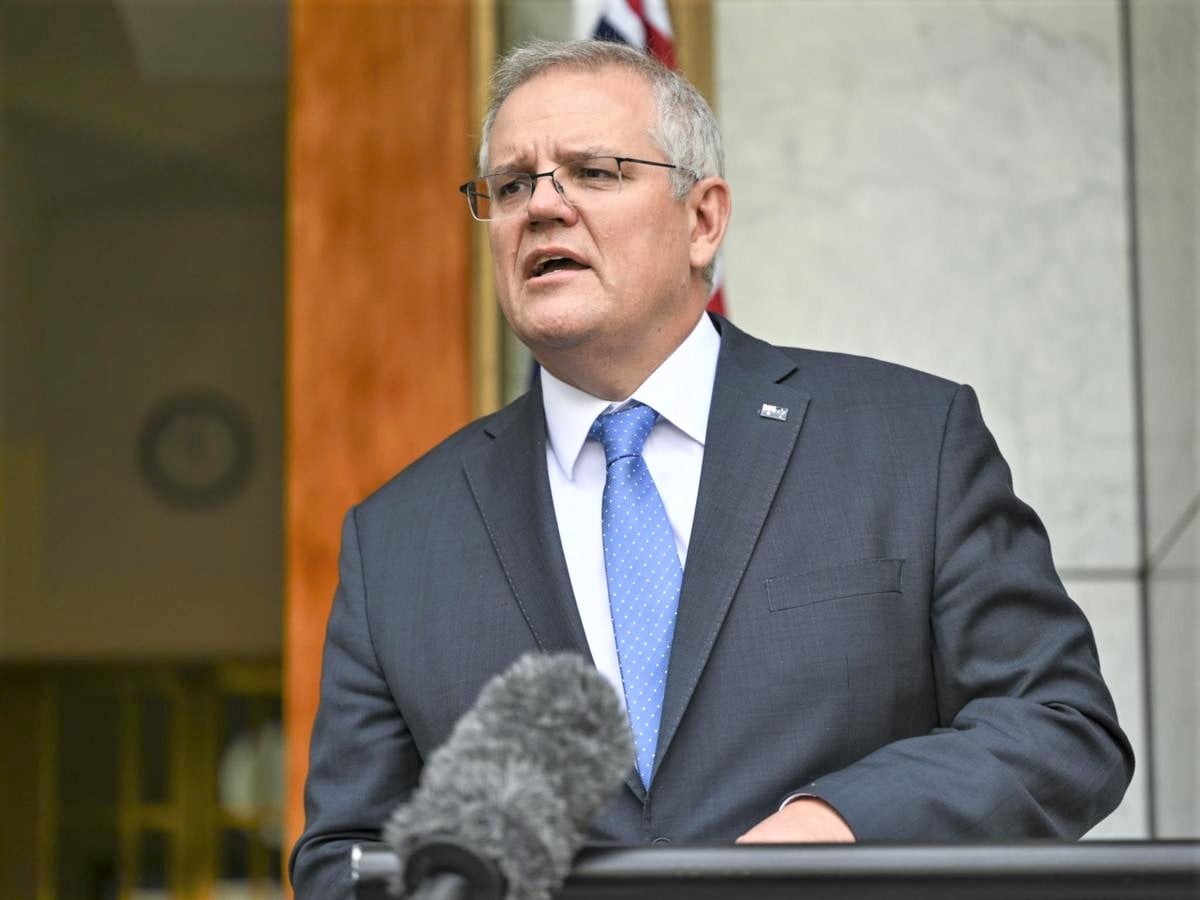 Australians are being promised a path out of lockdowns from as soon as next year while international arrivals will be halved within weeks in a four-stage national plan to move on from suppressing COVID-19 in order to live with the virus.
National cabinet backed the proposal to use lockdowns and border checks as required until at least the start of 2022, when the vaccination rollout could reach a key threshold to ease the controls.
Prime Minister Scott Morrison said the plan would need a "mindset change" in the community around living with COVID-19 even when cases increased because vaccinations would prevent serious illness and death.
But premiers and chief ministers have agreed only in principle and will not finalise their position until they see advice from scientists in the next few weeks on the vaccination rate needed to open borders.
Mr Morrison said the four stages promised to get the country back to normal with uncapped inbound arrivals, the end of quarantine for those who were vaccinated and the removal of bans on Australians who wanted to travel overseas.
"The idea of having lockdowns is based on the premise that community transmission would lead to serious illness, hospitalisation and fatality," he said.
"So if you've got the vaccination in place, what's the point? That's the mindset change that we've agreed today.
"Our mindset on managing COVID-19 has to change once you move from pre-vaccination to post-vaccination. That's the deal for Australians."
Prime Minister Scott Morrison and the National Cabinet's four phase plan to reopen Australia
Phase One
– Cut commercial aviation passenger caps by 50 per cent from July 14 but increase repatriation flights to make up some of the shortfall in places.
– Suppress the virus, including by using lockdowns as a last resort.
– Trial home quarantine for vaccinated travellers.
– Expand trials of student and economic visitor entries.
– Create a nationwide digital vaccination record, including for travellers at international borders.
Phase Two
– Lockdowns only in extreme circumstances.
– Vaccinated people receive some exemptions from restrictions.
– Restore inbound travellers caps.
– Booster shots may be delivered for vaccinated people.
Phase Three
– No lockdowns.
– Exempt vaccinated residents from all restrictions.
– Establish travel bubbles with countries such as Singapore and nations in the Pacific.
– Vaccinated Australians free to travel abroad.
Phase Four
– Uncapped, quarantine free arrivals for vaccinated people.
– Unvaccinated people to be tested before and after flying to Australia, but no cap on numbers.
Source: smh.com.au